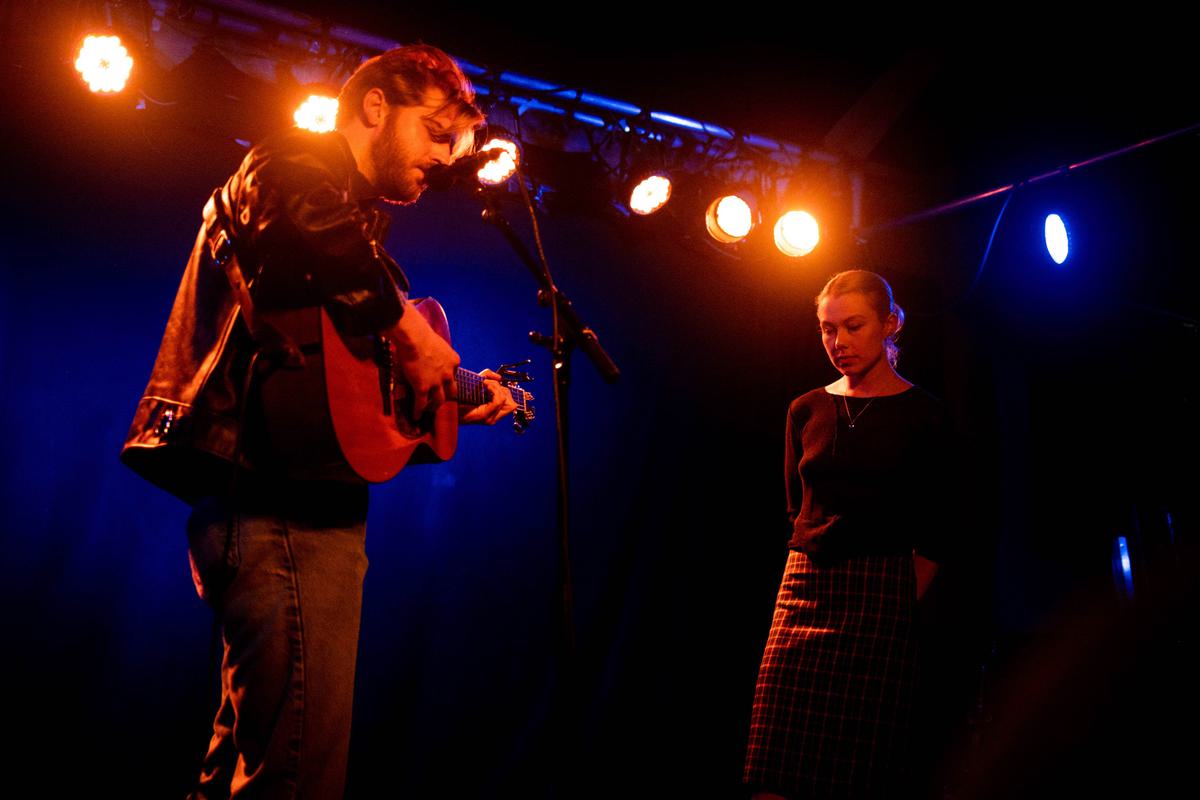 Phoebe Bridgers joins Christian Lee Hutson on stage at Øya Festival to perform "Lose This Number"
Hutson and Bridgers have worked together multiple times, with Hutson having co-wrote songs for her Better Oblivion Community Center project with Conor Oberst, her boygenius project with Julien Baker and Lucy Dacus, and a handful of tracks on Punisher, including "Garden Song" and "I Know the End,
Bridgers has also produced both of his albums, from the 2020 debut Beginners, to Quitters which was released last year. Now the duo have brought their collaborations back to the live stage, with Bridgers joining Hutson during his Øyanatt performance at the tiny 150-capacity venue Krøsset, to perform "Lose This Number".
The last time they performed together live, was when Hutson made his television debut as part of CBS Mornings' Saturday Sessions. They played two of Hutson's originals – "Rubberneckers" and "Lose This Number" – and Hutson also covered the Cure classic "Just Like Heaven".
Øya Festival takes place in Tøyenparken, Oslo, on 8–12 August. Full details here.