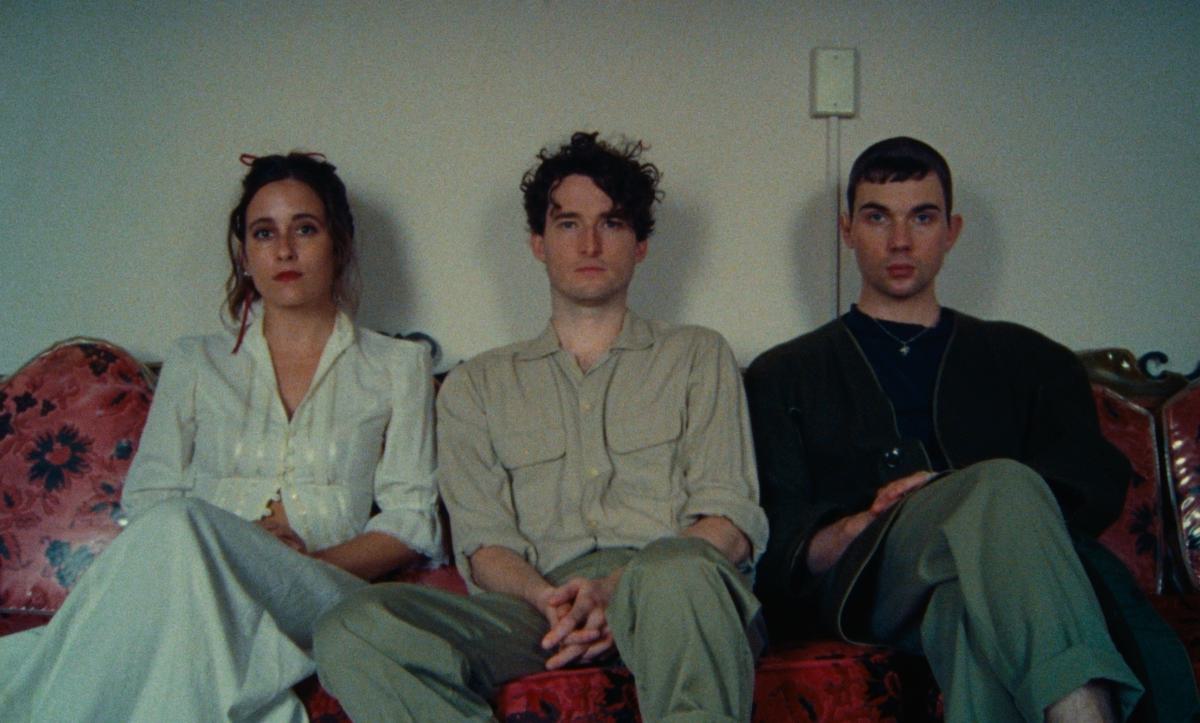 Nation of Language release new cut "Sole Obsession"
"Sole Obsession" is the group's first new release since their "From The Hill" single landed in September 2022, and is accompanied by a John MacKay-directed video.
Nation of Language members Ian Devaney and Aidan Noell say, "In simplest terms, "Sole Obsession" is one about knowing when, or if, to give in or give up. Particularly, when to untie the knots we tie ourselves into when an infatuation sets in. So many of us have experienced an addictive feeling that constricts us further and further until, hopefully, there's a moment of clarity that allows one to free themself from that particular compulsion. The title of our next album, Strange Disciple, is a lyric from "Sole Obsession" which references a character of such a nature; one who finds themself an adherent to a subject that is probably not worth the devotion."
"We chose to represent this with an anonymous robed figure that lives within all of us, waiting for us to don the cloak and take up our role, and we worked with John Mackay to bring the Disciple to life in the music video," they add. "Taking cinematic inspiration from Maya Deren's Meshes of the Afternoon (1943) as well as Ingmar Bergman's The Seventh Seal (1958), the Disciple is depicted as one of us, and we in turn are depicted as the Disciple."
Their upcoming album Strange Disciple will follow 2021's A Way Forward.
Nation of Language's "Sole Obsession" single is out now via [PIAS].