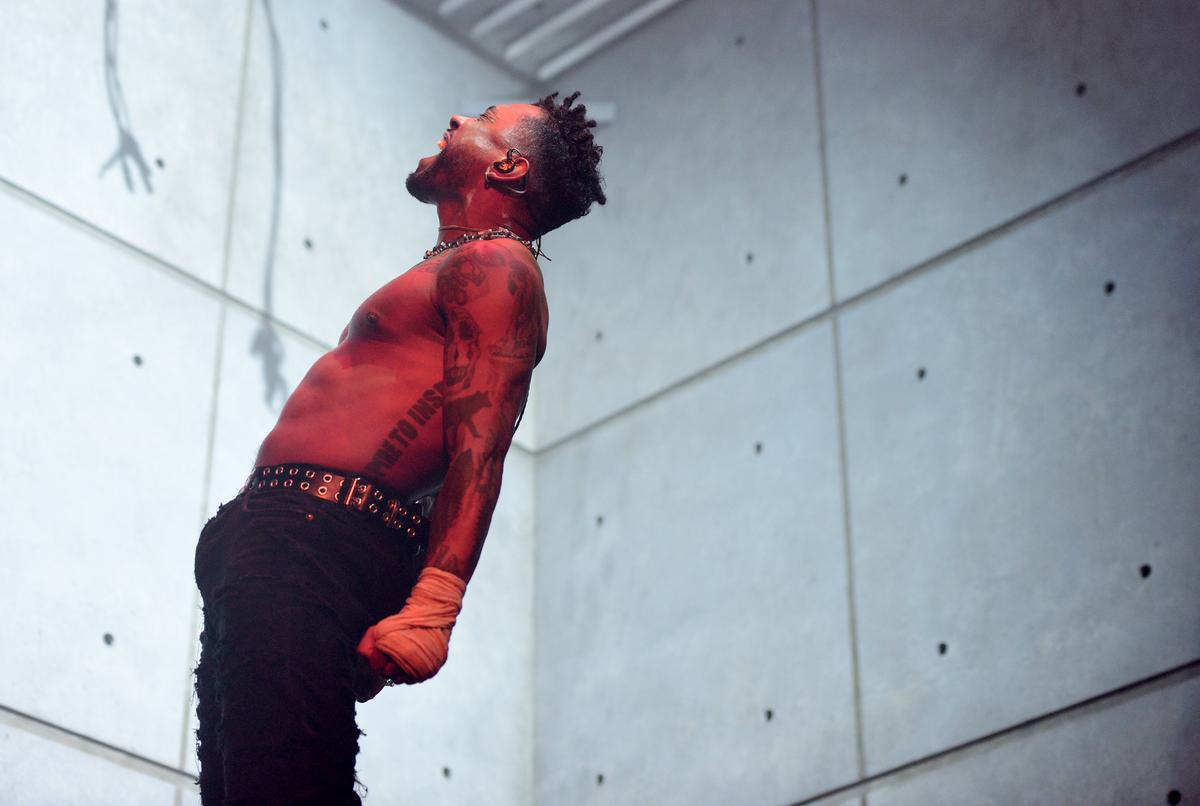 Miguel announces his forthcoming fifth studio album, Viscera
Grammy Award-winning artist Miguel and Sony have partnered up for the exclusive "Viscera Experience", debuting music from the global superstar's highly anticipated new album, Viscera.
The even was held at Sony Pictures Studios in Los Angeles, on Friday night, and transcended the boundaries of music, performance art and entertainment, providing a complete immersive experience. Guests received a preview of Miguel's fifth studio album, Viscera, which delves deep into his exploration of change through risk-taking.
Miguel performed four tracks that tested the limits of creativity through a performance which left the crowd in shock and awe. During one of the tracks, "Rope," Miguel performed the act of body suspension, after being rigged with multiple hooks through temporary piercings in the skin on his back.

idk how to tag this sry don't look if extreme body piercing freaks u out lol people in the audience were throwing up and passing out (we had medics on standby) but at the show i worked tn miguel got pierced and suspended from hooks by his bare skin and then sang it was insane pic.twitter.com/TCeXR27tfO

— rin (@ruimoh) August 26, 2023
The experience extended beyond the stage also, as guests had the opportunity to tour interactive activations that seamlessly blended art, technology, and music. The full performance is available to stream globally via Veeps for a limited time.
The album announcement follows "Number 9" –– Miguel's recent collaboration with Lil Yachty –– as well as "Give It To Me" which was released earlier this year as his first release since the 2021 EP Art Deal Chic Vol. 4
Back in June, Miguel shared a series of unreleased demos titled, "SID", "Rope", and "Numb.9". It now seems as though this was a teaser of the forthcoming album tracks.
Miguel's fifth studio album, Viscera is due for release later this year.