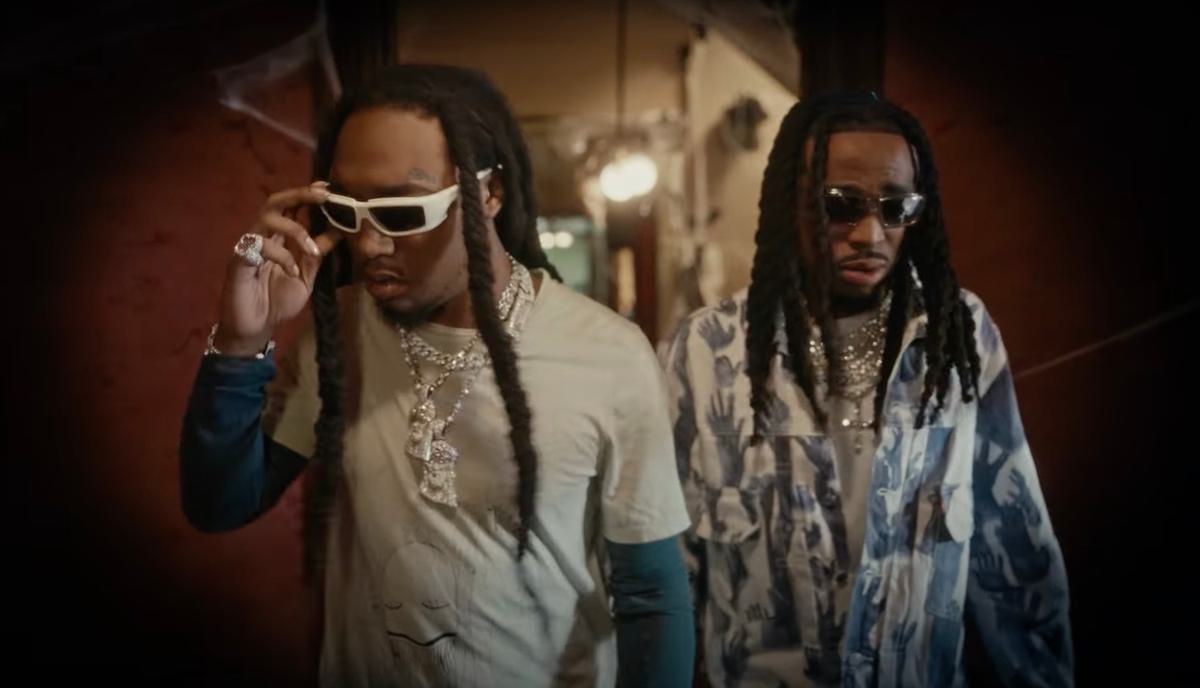 Migos' Takeoff shot dead aged 28
After a spokesperson for Houston Police Department homicide department confirmed that Migos rappers Takeoff and Quavo were at the scene of a homicide in Houston last night, Esquire and TMZ have reported that Migos rapper Takeoff died aged 28 after being shot during a dice game. A representative for the rapper has since confirmed his passing to Associated Press.
BREAKING: Houston PD is investigating a homicide at GreenStreet downtown. They will not ID the victim but confirm members of the rap group Migos, specifically Quavo and Takeoff were here.

2 other people were shot and are being treated at a hospital. pic.twitter.com/pwUo0jdlg7

— Shelby Rose FOX 26 (@ShelbyRoseTV) November 1, 2022
Reports of the shooting appeared on social media just hours after Quavo and Takeoff unveiled the video for their Only Built For Infinity Links track "Messy". Quavo and Takeoff started releasing music together without Migos' third member Offset in May.
Tributes have been pouring in already from director Cole Bennett, Chris Eubank Jr., MAJOR LEAGUE and more.
rip takeoff

— Cole Bennett (@_ColeBennett_) November 1, 2022
I remember @1YoungTakeoff being a very down to earth, cool dude. Cant believe I'm having to say this again about another young black star being killed for no reason, something really has to change in the industry, it's sickening how easy & often people are dying. RIP Takeoff pic.twitter.com/VBguVkzBJ7

— Chris Eubank Jr (@ChrisEubankJr) November 1, 2022
You lying TakeOff pic.twitter.com/eH2ha1B7qP

— MAJOR LEAGUE (@MAJORLEAGUEDJZ) November 1, 2022
not takeoff! RIP

— aj (@ajtracey) November 1, 2022