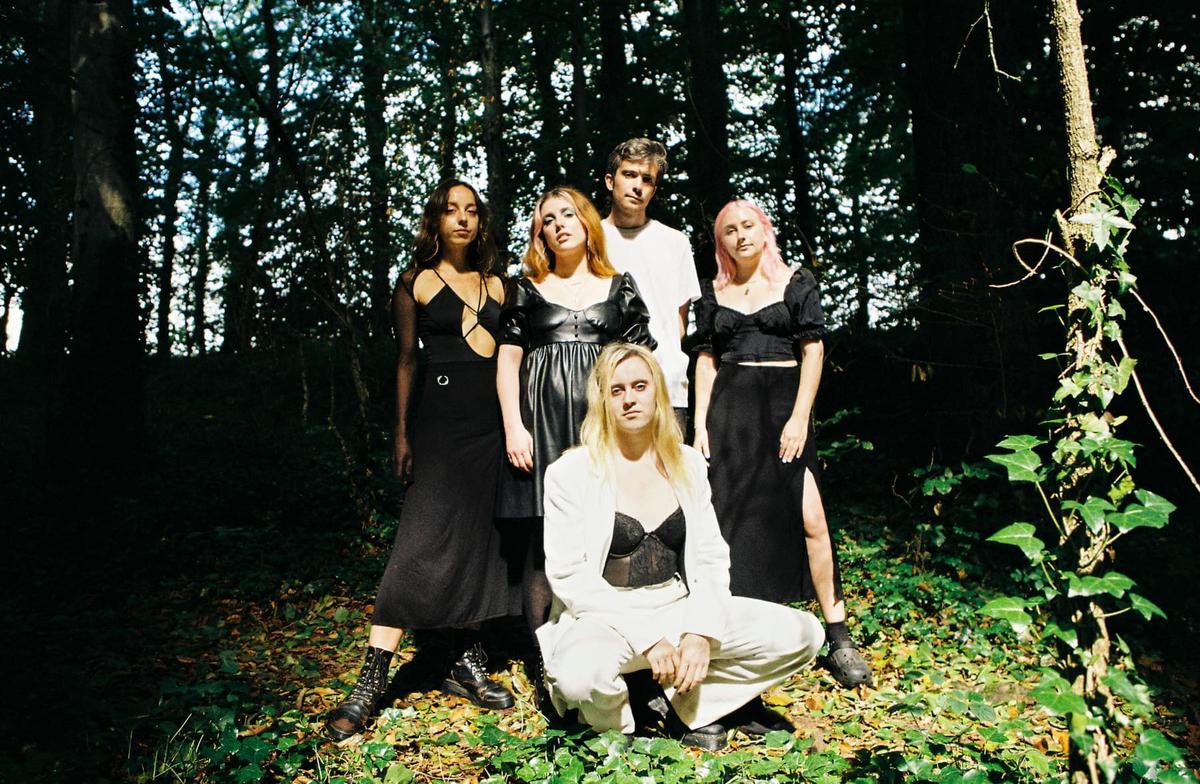 M(h)aol announce the departure of their vocalist Róisín Nic Ghearailt
In a statement posted to their socials, Irish intersectional feminist post-punk band M(h)aol announce the departure of their vocalist Róisín Nic Ghearailt.
"It has been a wonderful three years packed full of highs and lows and everything in between. We are so delighted to have connected with so many of you incredible people and we hope to connect more deeply and with many more of you," the band's statement begins, as they reflect that the past year has been a time of transition, in vocalist Ghearailt coming to terms that it is difficult trying to be a touring musician whilst struggling with chronic illness.
"Róisín has brought such a powerful voice and drive to us over the years; She has helped us connect with each other as well as all of you and we thank her for all her hard work, emotional, lyrical and otherwise," they continue. "It is time for us to release her from the overwhelming pressures of band life to pursue her own dreams and find her own path to contentment."
The band finish their statement by adding that they are "no strangers to change," and in-fact strive for it. "We will continue to work to spread awareness, joy and hope. We look forward to having you all follow us on this new chapter of our journey."
The band's statement comes alongside an extract from a statement which Ghearailt will be releasing via an upcoming article with Hotpress.

"Everyone close to me was continuously surprised by the fact that I was in a band, something I had never talked about wanting to be in before I joined one," she wrote. "I really believed and still do in th emission statement of M(h)aol, in what we were trying to achieve. We all believed in it and in each other's ability to do right by it. And to the best of my knowledge, we all still do."

Ghearailt goes on to explain that she gave it "a red-hot go", to perform alongside her band mates and pour her heart out night after night because she truly believed in. But, she adds, "it never became my dream".
"In the end, the physical reality of being someone with a chronic condition and having no routine, no regularity combined with the toll that touring took on me made it impossible. And the further I get away from being in the band, the more I understand how hard this must have been on my bandmates."
She acknowledges that her bandmates were pouring all of themselves into the project because it was their dream, "or at least became their dream over time". She adds that it must have been destabilising "to have a lead singer wracked with doubts. To be a band right now you have to believe, there's no room for sceptics."
M(h)aol released their debut album, Attachment Styles, earlier this year.