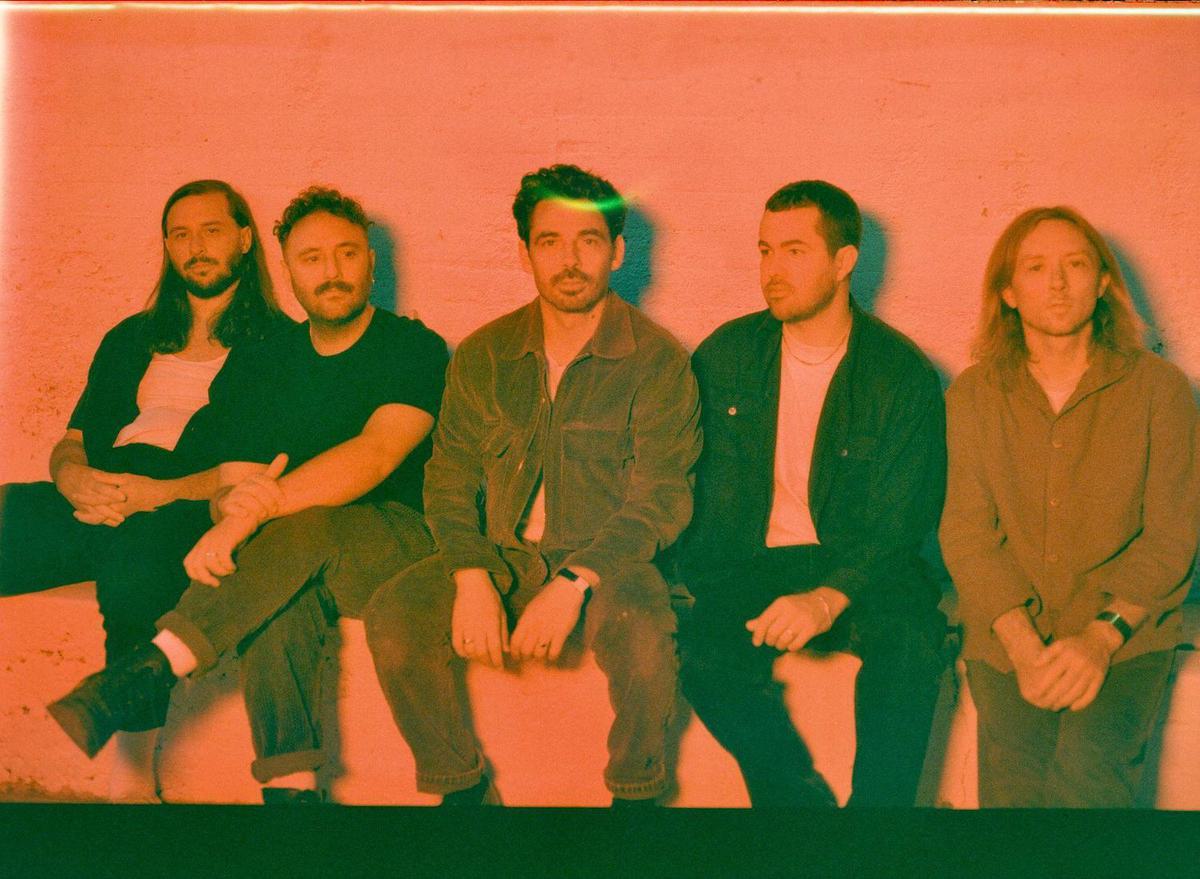 Local Natives announce their fifth studio album, Time Will Wait For No One
The announcement coincides with new single "NYE".
Local Native's latest single "NYE" was debuted this morning on Chris Hawkins' BBC Radio 6 Music show.
Local Natives have an ongoing tradition where the rest of them make up the wedding band when another member gets married. So at Ryan Hahn's wedding last year, the others assembled to play some of his favourite songs of all time, one being "Someday" by The Strokes. Hahn says of the experience, "I was so floored watching the guys play this from the audience, something I'd never seen before, that I thought we had to do a fast and wild song, & NYE was born."
Time Will Wait For No One was recorded across historic LA recording studios with Grammy award-winning producer John Congelton (Angel Olsen, Death Cab For Cutie, St. Vincent, Sharon Van Etten).
Of the forthcoming album, which follows 2020's Violet Street, the band said: "This record was made during a time of metamorphosis for us. Former selves melting away as some of us became fathers, endured periods of isolation, loss, and identity crisis. The highs and lows we were feeling at the same time were so extreme. There was a moment halfway through making the album, we played one of the most emotional concerts of our lives. A sold out show at the Greek Theater in LA, our first performance in almost two years, but we didn't know how we could move forward. As individuals and as a band, we were on the verge of a collapse. Time flows on uncontrollably and change is relentless, and the people you love are the only constants. Out of that reckoning we dissolved everything down to start again, and had the most prolific period of songwriting in our history. This is the first chapter, Time Will Wait For No One."
Tracklist:
1. Time Will Wait For No One
2. Just Before the Morning
3. Empty Mansions
4. Desert Snow
5. Paper Lanterns
6. Featherweight
7. Hourglass
8. Ava
9. NYE
10. Paradise

"NYE" is out now. Time Will Wait For No One, arrives on 7 July via Loma Vista Recordings and is available to pre-order.