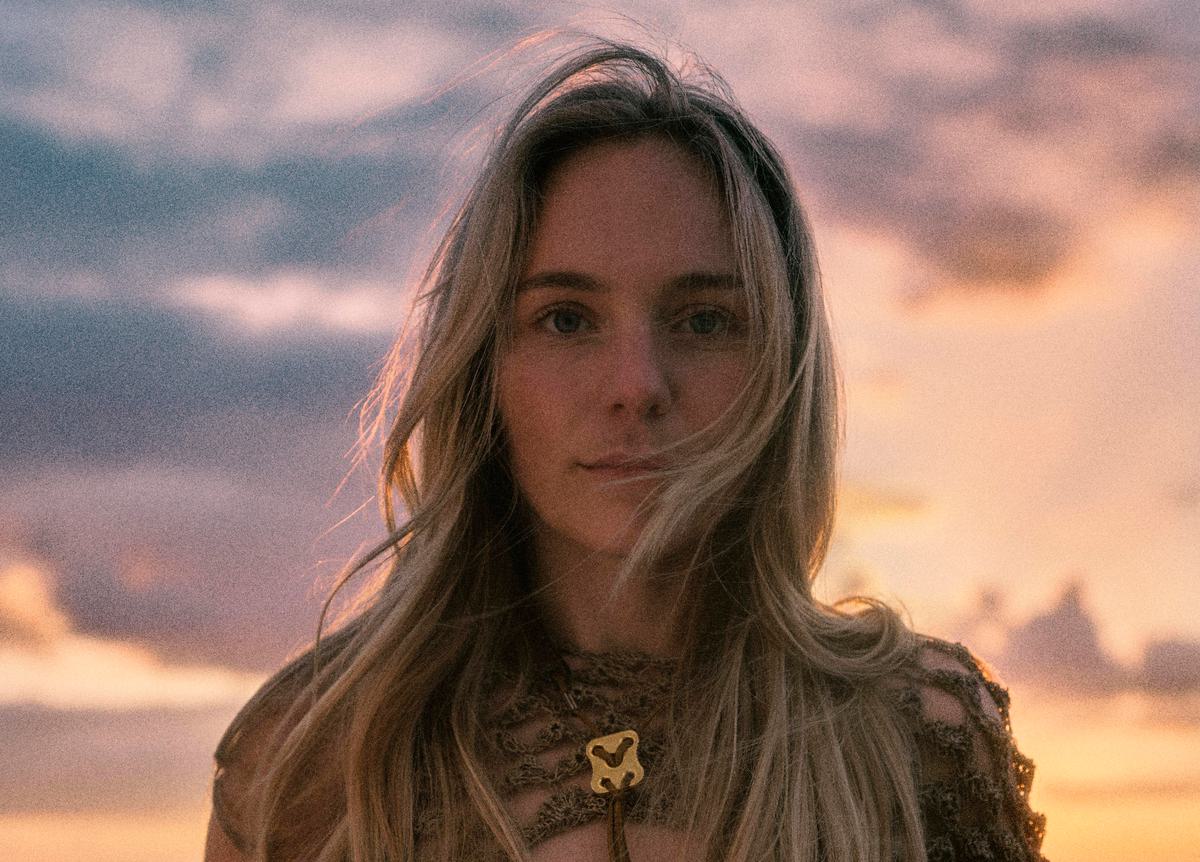 Laura Misch signs to One Little Independent and announces debut album Sample The Sky
Following her signing to One Little Independent Records, London-based multidisciplinary artist and producer Laura Misch has announced the release of her debut album Sample The Sky, alongside new single "Portals".
First single "Portals" communicates a particularly profound moment in Laura Misch's life.
"During lockdown I was living with my family and grandparents. My granddad, who was 94, got really ill and passed away at home in his bed, surrounded by my mum, gran and me. We were all looking after him, and it was a period of time where the world was in chaos and the care felt intensified, but also it was a real honour to be able to be there and give that much attention to this process," she says.
"It was a very organic death. The moment he left his body it was like he went from being there to being everywhere. That's what this song is about, on some level it's about a portal into the unknown. He was such a green-fingered person and believed so much in returning to the earth, and the interconnectedness of everything, and that we're made up of elements that will one day become everything else."
The album's title and meaning stems partly from Laura's journey from studying biomedical sciences at university to becoming an electronic music producer.
"I've always found parallels between biomed and music, a microphone is a microscope of sound, and a studio is laboratory of distillation, producing feels like you're discovering, it feels akin to uncovering in science. 'Sample The Sky' felt like a meeting between these two worlds, to study a 'sample' is to gather and look deeply, whilst the 'sky' symbolises our interconnectedness to nature".
"Sample the Sky is an album that can be distilled as the feeling you have when you see the sky and you are in such awe that you feel compelled to photograph it and send it to someone - the moments that feel so intimate and personal yet universal, un-ownable and ephemeral," she says.
The album follows her previous EPs, Playground and Lonely City.
Tracklist:
Hide To Seek
Light Years
Portals
Outer Edges
Listen To The Sky
Widening Circles
City Lungs
Sax Rise
Wild Swim
Birdseye
"Portals" is out now. Laura Misch's debut album arrives on 13 October via One Little Independent.