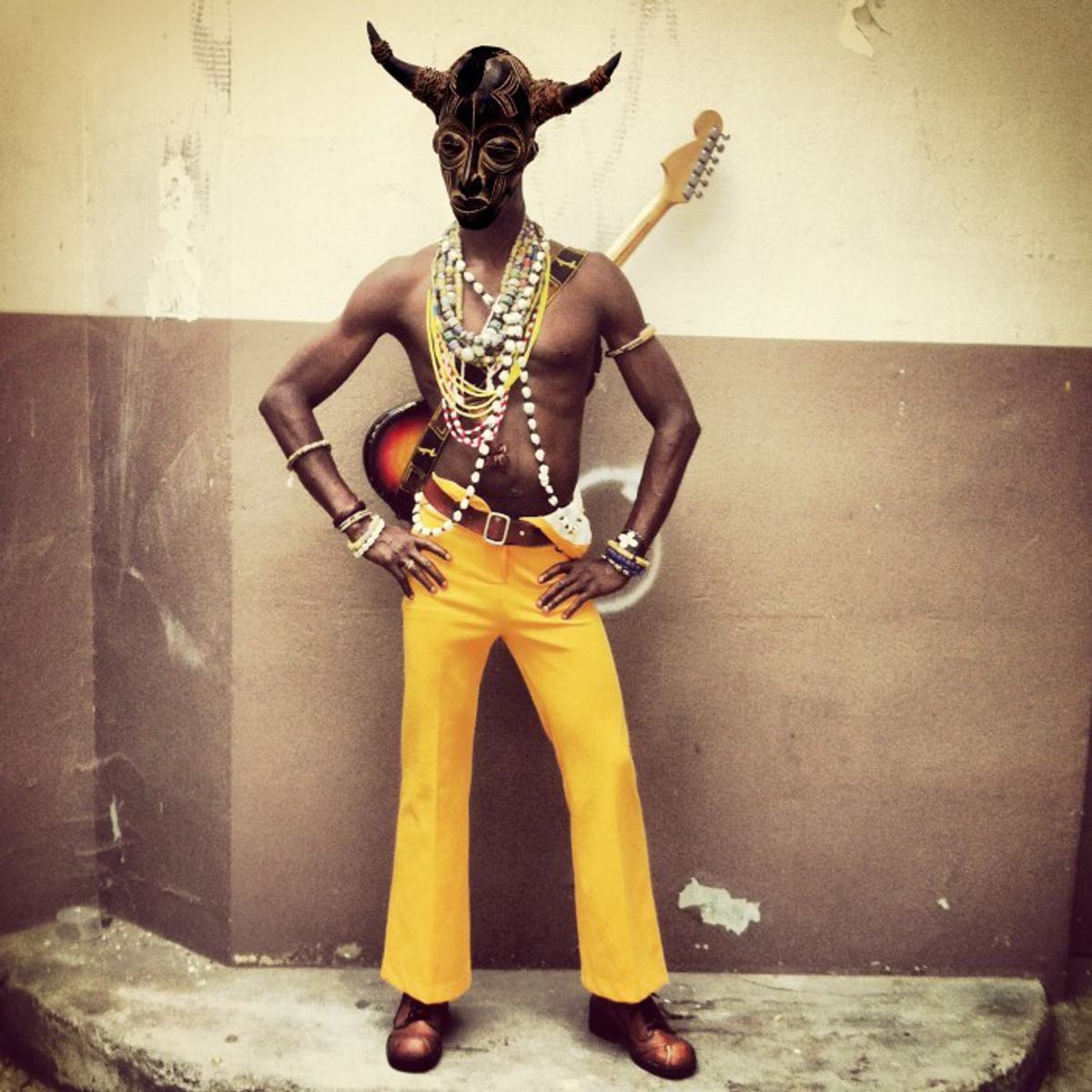 Vaudou Game kickstart huge conga line at End Of The Road
Vaudou Game brought a much-needed dose of sunshine to a rain-sodden End of the Road this lunchtime with their infectious brand of Togolese Vodun funk.
Hailing from Lyon, Peter Solo and his five-piece band gave the audience a brief primer on Voudou, and its emphasis on the communal experience before launching into 45 minutes of sublimely groovy tuneage halfway between James Brown and Fela Kuti.
Taking their message to heart, the initially small and static audience grew in number and uninhibitedness, culminating in a massive conga line snaking around the Garden Stage. As pick-me-ups on a cold, grey morning go, you could do far worse.
End of the Road Festival continues tonight with sets from The Jesus & Mary Chain, Bill Callahan, and more.