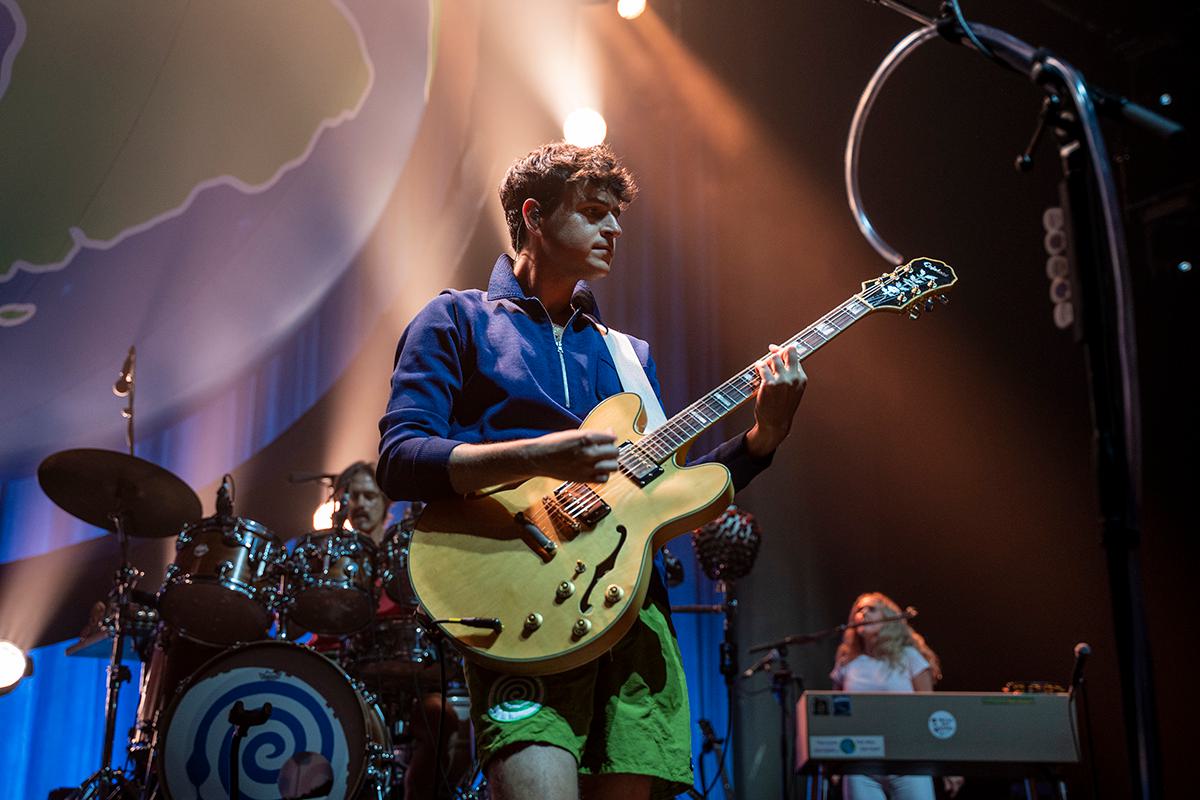 Vampire Weekend and Bon Iver to play Bernie Sanders rallies in Iowa next week
Vampire Weekend and Bon Iver will show their support for 2020 US President candidate Bernie Sanders next week by performing at his rallies in Iowa.
Vampire Weekend supported Sanders during his Presidential campaign back in 2016, and will continue showing support by performing an acoustic set at his Cedar Rapids, Iowa rally on 1 February.
Bon Iver will perform at Sanders' rally in Clive, Iowa the day before - 31 January.
View this post on Instagram

VW Acoustic Set for @berniesanders!

A post shared by Vampire Weekend (@vampireweekend) on Jan 22, 2020 at 10:50am PST
According to Pitchfork, Justin Vernon of Bon Iver said in a statement, "I believe, unequivocally, that all people deserve support, love, and the freedom to choose how to live their own lives. There are promises in our constitutional language that are being superseded by money and greed in this country; I believe that Senator Sanders is the only one that has the pedigree, the experience, the courage, and the undying spirit to begin to put these obstacles of freedom to rest."
Earlier this week, Run The Jewels' Killer Mike appeared in Sanders' campaign video.
Bernie Sanders has support from a large amount of musicians, including Weyes Blood, Cardi B, Ratboys, Miley Cyrus, Ariana Grande, Kim Gordon, Local Natives, Willow Smith, Anderson .Paak, and many others.