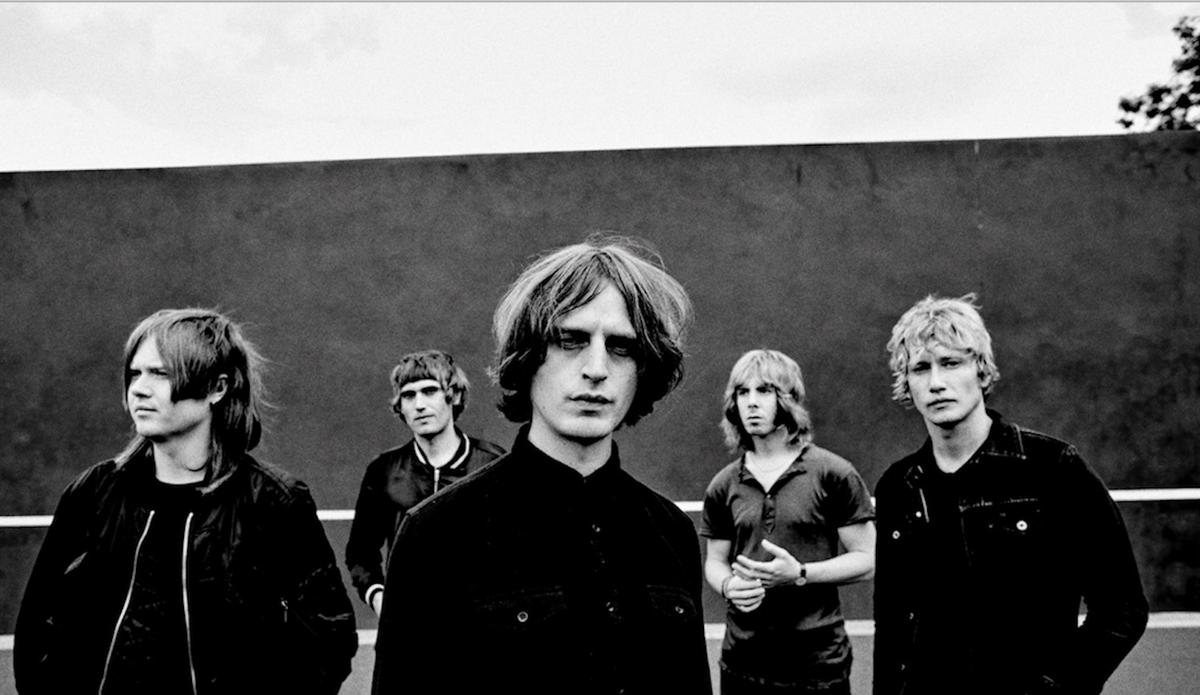 TOY unveil heavenly haze on new cut "Mechanism"
"Mechanism" is the fifth track to be revealed from TOY's largely self-made fourth album Happy in the Hollow.
"Mechanism" delivers a lighter haze than their previous releases, riddled with a nearly ethereal synth melody and woozy guitars, all wrapped up in their soothing psychedelia.
The new track is the fifth that TOY have shared from their upcoming album, after earlier singles "You Make Me Forget Myself", "The Willo", "Energy", and "Sequence One".
Happy in the Hollow is the group's fourth record, and sees them take charge on the direction, production, and overall sound of the record. Speaking to us in November 2018, Tom Dougall of the band explained, "All the songs went through many different guises during the recording, so in that way they were each like a puzzle to solve. We knew when each puzzle was completed when we could all agree that they sounded just right."
On taking the reigns, Dougall also revealed that it was a rewarding process, "I think knowing we can make records that sound just as we intend on our own, without necessarily working with a producer is really exciting for us. It just means we don't have to follow the rulebook in any way when we make future albums."
"Mechanism" is out now.
Happy in the Hollow
lands 25 January 2019 via Tough Love Records. TOY play London's Village Underground on 20 February 2019 as part of their UK and European tour.
Find out more
.