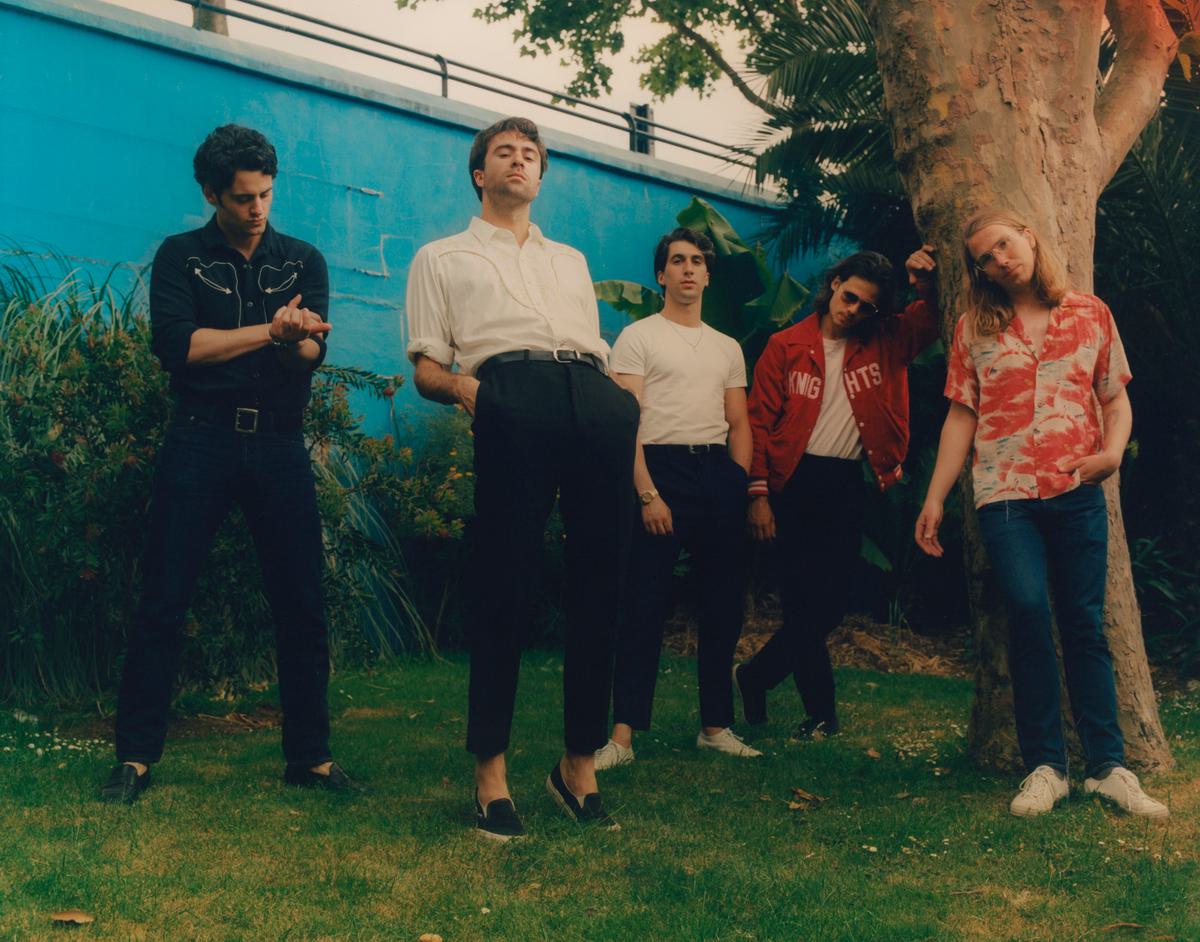 The Vaccines reveal new Combat Sports single about "conflict and turmoil"
The Vaccines have revealed new single "Nightclub", the second preview of their upcoming new record.
"I wrote a song but really the riff is about four years old... that was like a song we used to walk on [stage] to," explains the band's Justin Young to Zane Lowe on Beats 1. "We've picked the single because fans responded so well to this teaser video we put up. So I guess in this instance the fans have picked our next single."
"I was coming home at about 4am or 5am," Young continues, expanding on the song's origins. "I was by Notting Hill Gate in London. I was on the last 10 minutes of a journey and I thought maybe the sun was coming up. My head was still seeing flashing lights so it was this kind of noise in my head and I thought you could draw a lot of parallels between that and what my head normally does on a daily basis. It's very loud and that never shuts up and I actually thought it was quite a nice way of singing about a conflict and turmoil I think that we quite often face as human beings."
The first song to be shared from the upcoming follow up to 2015's English Graffiti was the album's title track. Combat Sports is The Vaccines' first album without longtime drummer Pete Robertson, who departed last year and recently returned with solo project Sunan.
The Vaccines' spring tour begins at Bristol's O2 Academy on 3 April and finishes at the Alexandra Palace in London on 14 April. For more info head to the band's website.
A few months ago we spoke to the group's bassist Arní for Talk The Line, our podcast exploring celebrity obsessions. Check out what he had to say about a strange period in Iceland's history known as 'Ástandið' - The Situation.
Tracklist:
Put It On A T-Shirt
I Can't Quit
Your Love Is My Favourite Band
Surfing in the Sky
(Maybe) Luck Of The Draw
Young American
Nightclub
Out On The Street
Take It Easy
Someone to Lose
Rolling Stones