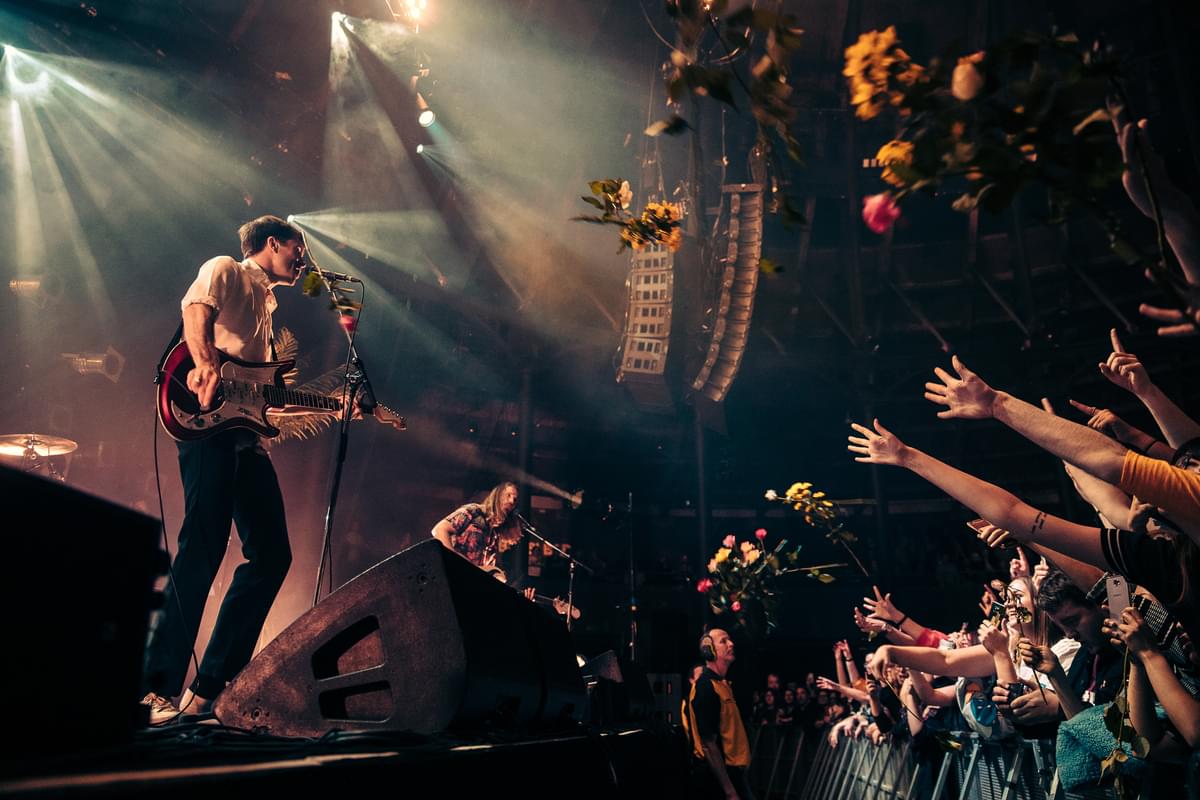 The Vaccines give album update and launch guitar giveaway
The Vaccines have given an update on their fifth album in a newsletter to fans, as well as detailing a mailing list guitar giveaway.
It's been over two years since The Vaccines released Combat Sports, and nearly eight months since they dropped their last outing/demo "I Never Go Out On Fridays".
This afternoon (26 November) fans received a newsletter from The Vaccines, which gave an update on their next LP, and detailed a guitar giveaway.
In the newsletter, The Vaccines wrote, "We come bearing some GOOD NEWS. The world being jammed on pause has allowed us to focus all our efforts on finishing our next (and fifth!) album! We gotta say, we've never been as excited about a record as this one. TBH, we've had so much time to write that we probably have a good chunk of album six under our belts too."
The band also announced a fresh mailing list to prep for their new music. Those that sign up to the mailing list will be in with a chance to win vocalist Justin Young's signed norma guitar, which he has toured with and recorded Combat Sports on.
starting a new mailing list. if u sign up, you could win my norma guitar. played it on all of combat sports and took it around the world . https://t.co/8tPPkYt2qY pic.twitter.com/lZOxQz006a

— The Vaccines (@thevaccines) November 26, 2020
Despite the band not releasing much music this year, Justin Young and bandmate Timothy Lanham have been pretty busy. They teamed up as duo Halloweens to release an album and an EP, and Lanham released his debut EP Born to Be Right as T Truman just last month.
Get the Best Fit take on the week in music direct to your inbox every Friday