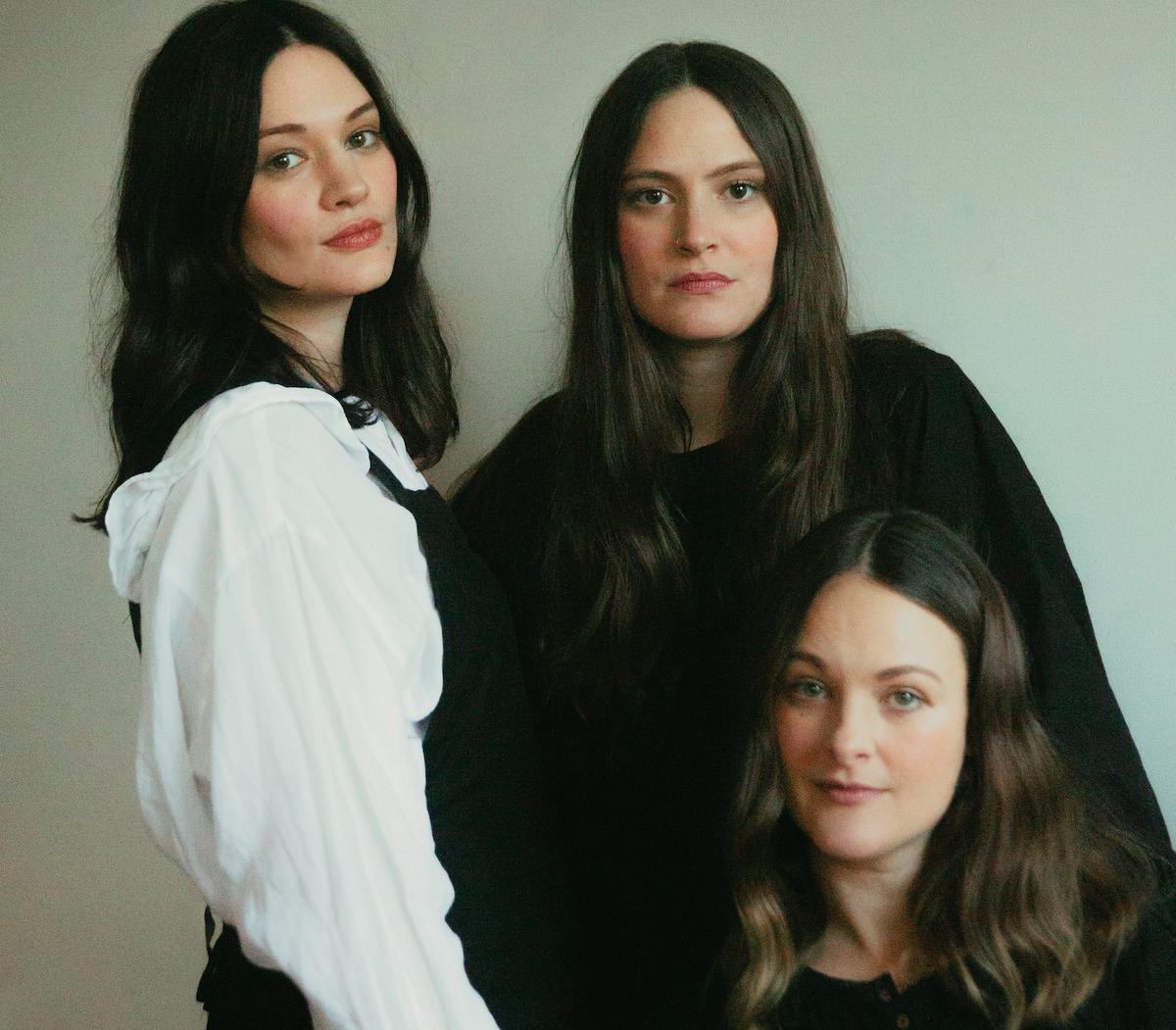 The Staves preview new album with third single "Satisfied"
The Staves are back with new single "Satisfied", which lands as a third preview of their forthcoming album Good Woman.
"Satisfied" follows previous Good Woman singles including the title-track "Good Woman" and "Trying".
The new single is accompanied by a Olivia Eames-directed video that sees The Staves performing the track from London's Sunbeam Studios.
Speaking about the new track, The Staves say, "This started out with an acoustic guitar. The song asking its subject - will they ever be satisfied with what they have? Is it ever enough? But also urging them not to give up on themselves, and love. The song really came to life when we added the band, and gave strength and a backbone to the whole sentiment of the song (as well as a great groove!). Hope you enjoy…"
Good Woman will be The Staves' third studio album, and will follow 2014's If I Was. In 2017 the trio collaborated with yMusic on a collaborative EP titled The Way Is Read.
The Staves say of their upcoming album, "When we think about making this album we think about moments and snapshots of all the different contexts we were in as it was made. Living in each other's pockets and then living with oceans between us. On voice notes and field recordings and ideas in emails sent across continents. We think of homesickness and family. Of being an outsider. Of endless notebooks and scraps of paper. Of studios in the winter and recordings under the summer sun. Of rainy London days and long American night with coffees and beers, dogs and cats. We think of love. Big, big love. Our Mum. Our Dad, Our friends. And of loss. Death and birth. Womanhood, motherhood. Sisterhood. And coming home."
As well as sharing "Satisfied" today (3 December), The Staves have announced a socially-distanced Christmas show at London's EartH on 17 December. Tickets go on sale 10am GMT tomorrow (4 December) via communionmusic.co.uk.