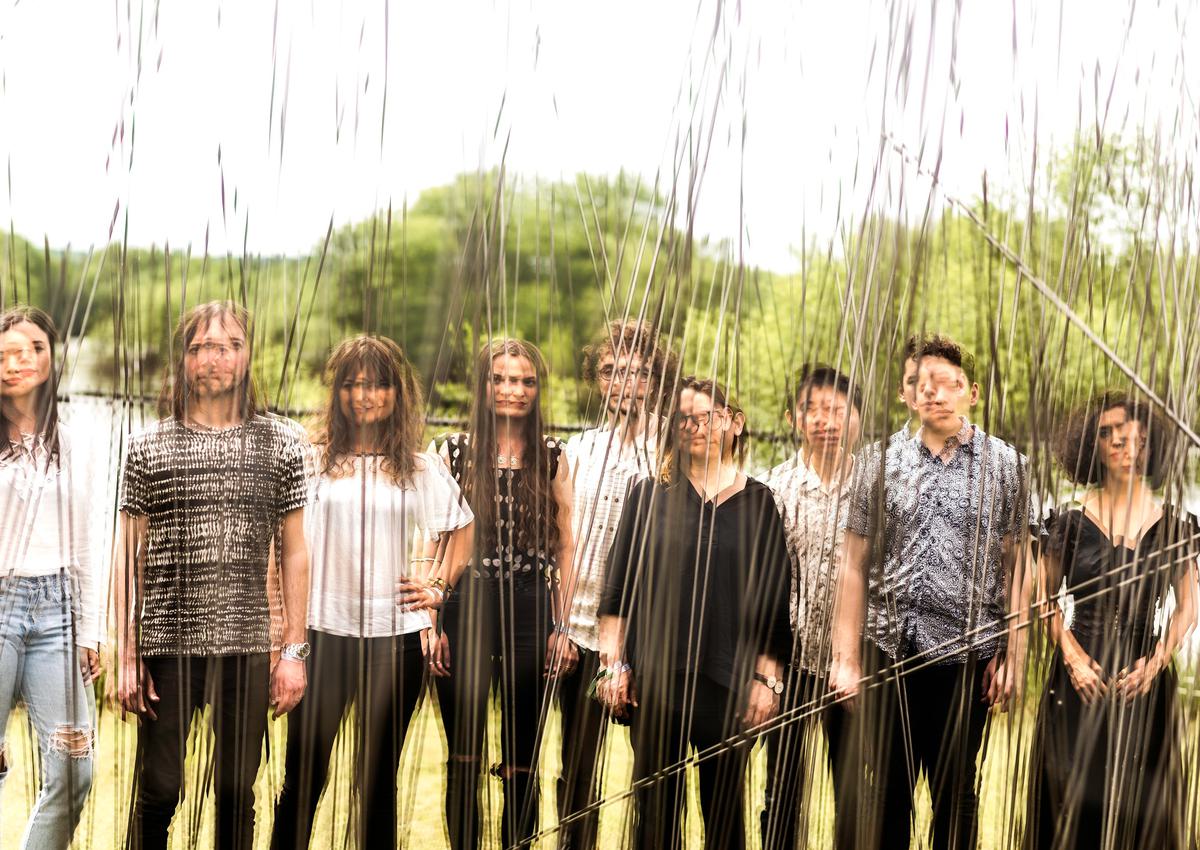 The Staves and yMusic join together for collaborative record The Way Is Read
The Staves have announced new album The Way Is Read, a collaboration with chamber ensemble yMusic, and shared first preview "Trouble On My Mind".
The Watford-born sisters and NYC-based ensemble came together last year for Justin Vernon's Eaux Claires Festival for a live collaboration, and are now reuniting to put that collaboration into an album. Rob Moose (of yMusic) and Jessica Staveley-Taylor (of The Staves) produced the album, with mixing and engineering from Brian Joseph at his Eau Claire studio Hive.
The Staves and yMusic will perform together over two nights in Minneapolis next month - find out more.
"Our aim from the outset was to truly collaborate with yMusic," says The Staves' Emily Staveley-Taylor. "We wanted to feel like instruments and join in with some of yMusic's existing work, using our voices in ways we hadn't previously explored. We chopped up compositions and put them together again in new ways. We took old folk songs and made them abstract. The idea of forming an orchestra with these incredible musicians was fascinating. What we have ended up with is everything we'd hoped, more than we dreamed, and hopefully the tip of the iceberg."
"When Justin raised the possibility of our groups collaborating, we immediately upped the stakes by focusing on a combination of new Staves songs and transformations of yMusic's composed works," adds Rob Moose. "It was as much a thrill to hear songs emerge organically over sections of intricate chamber music as it was satisfying to strip songs of the instrument that created them, whether guitar or piano, in order to craft new connective tissue. This project was born of voice memos sent back and forth across the seas, two frenetic days in a Manhattan rehearsal space, a festival set, and a single day of recording in the woods outside of Eau Claire."
Tracklist:
Hopeless
Take Me Home
Trouble On My Mind
Bladed Stance
All My Life
Silent Side
Year of the Dog
Courting Is A Pleasure
All The Times You Prayed
Appetite
Sprig Of Thyme
The Way Is Read
The Way Is Read is out 24 November via Nonesuch (a vinyl release is due 1 December).