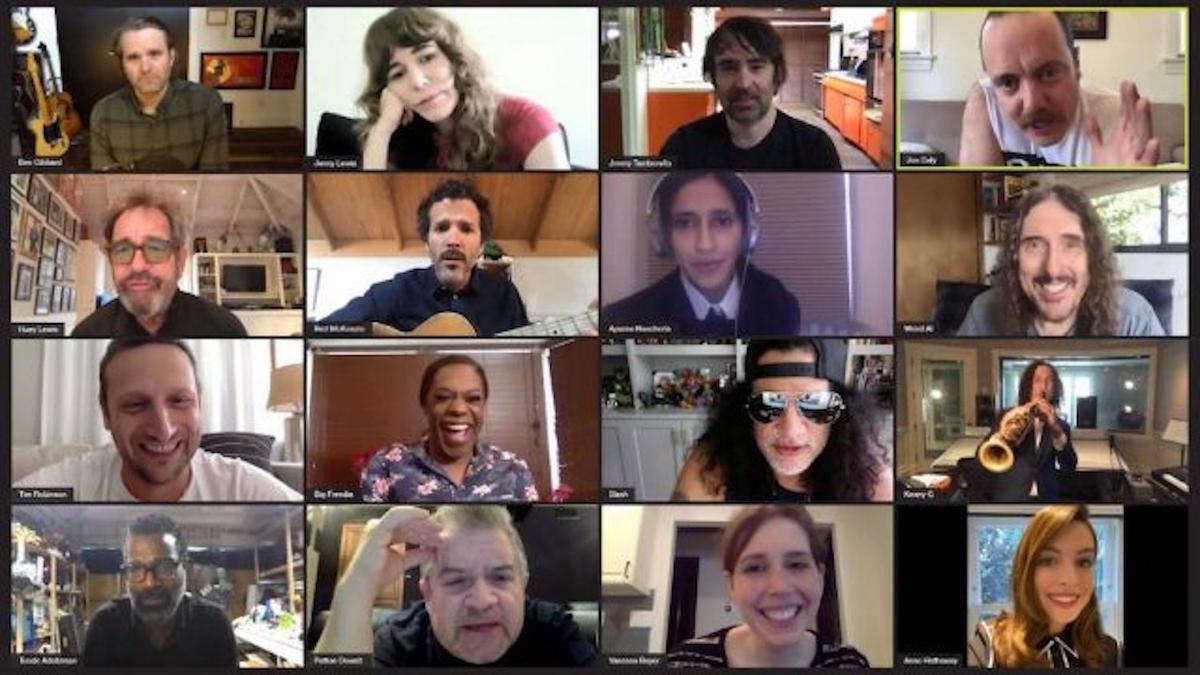 The Postal Service 'audition' Caroline Polachek, J Mascis and more in new voting PSA video
After teasing a meeting for today (7 October), The Postal Service have uploaded a 19-minute video that sees band members Ben Gibbard, Jimmy Tamborello and Jenny Lewis host a series of auditions with help from comedian Jon Daly, aka Dave from Sub Pop.
The joke auditions include the likes of "Weird Al" Yankovic, Big Freedia, Huey Lewis, TV on the Radio's Tunde Adebimpe, Japanese Breakfast, Guns N' Roses' Slash and Duff McKagan, Dinosaur Jr.'s J Mascis, Anne Hathaway and more.
The Postal Service's new spoof zoom auditions were directed by Tom Scharpling, and is released to benefit HeadCount's 'Make Your Vote Count' campaign.
Scharpling also directed their 2013 band auditions which coincided with the 10th anniversary deluxe reissue of Give Up, and featured appearances from Tom DeLonge, Duff McKagan, Moby, Page Hamilton and more.
Visit
headcount.org
to find out more about the 'Make Your Vote Count' campaign.