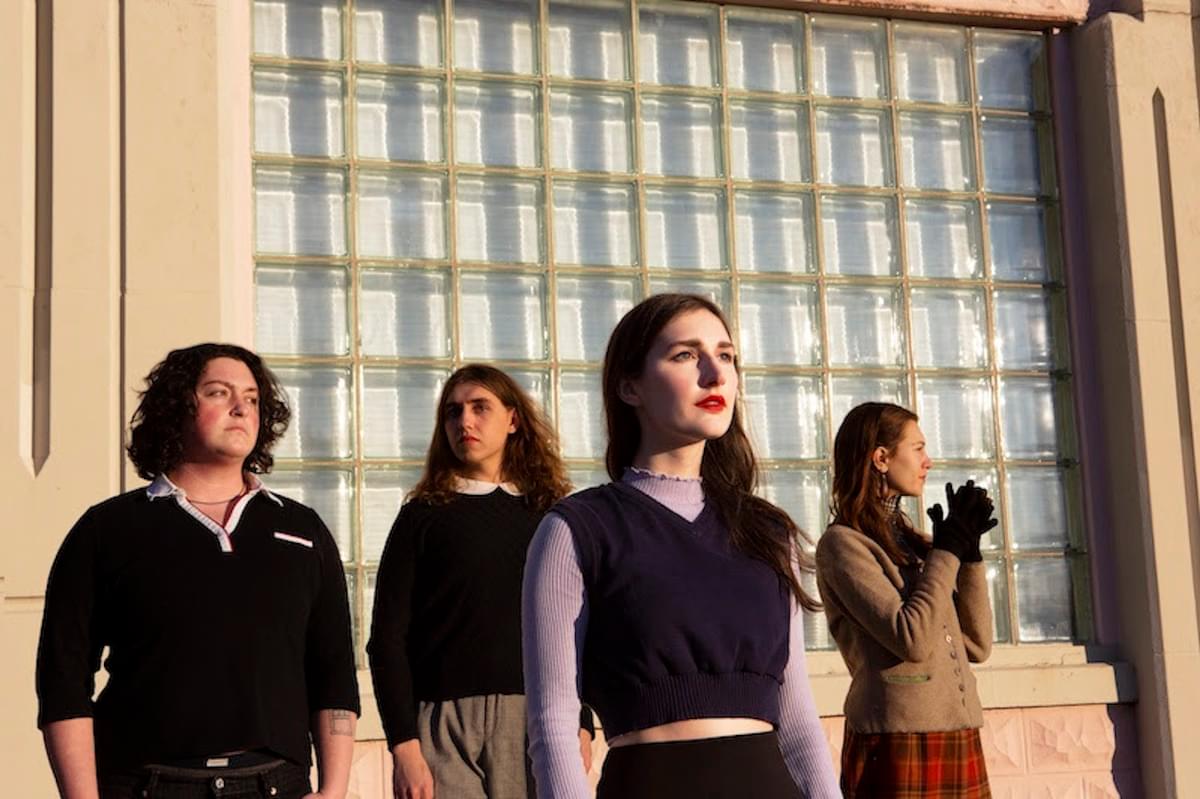 The Ophelias announce new album with Julien Baker collaboration "Neil Young on High"
The Ophelias are back with news of their forthcoming album Crocus, and have shared new Julien Baker collaboration "Neil Young on High" as the first taster.
"Neil Young on High" arrives as the first single from Crocus, and sees the Ohio four-piece team up with Julien Baker.
Vocalist and guitarist Spencer Peppet says of the collaboration, "We met Julien for the first time in 2019 at a show we played in Nashville. She introduced herself and I tried to not show how nervous I was! About half a year into 2020 quarantine I worked up the nerve to ask if she wanted to feature on a song from the album we were working on. She recorded her parts in Tennessee and we talked virtually. Her harmonies reinvigorated the song completely: she added lightness, openness, but also depth and complexity. It's incredibly cool that she put so much care into those parts."
Peppet adds of the song, "After a relationship ended I would become obsessed with remembering every detail of the painful moments. I realised later that I don't have to know what I was wearing or what song was playing to know that I was hurt deeply. I think "on high" means seeing someone as literally above you, better and cooler and more put together. I do love Neil Young, but in this case he represents a person, a time, a place."
Crocus will follow the group's 2018 album Almost, and was recorded at night at night in a converted, "haunted" Masonic lodge.
Drummer Mic Adams says of Crocus, "As a collective we cover a lot of musical ground, in that we individually listen to a wide range of music. Even between the four of us, we have our own distinct sensibilities that set us apart from one another. There are differences in what the songs in Crocus mean to all of us, and we incorporate elements of ourselves and our own stylistic tendencies into each song. So Andrea [Gutmann Fuentes, violinist] might be reminded of a fiddle part from a '60s folk band at the same time Spencer is channeling Liz Phair."
Peppet conntinues, "Crocus represents that state of flux, between dreaming and reality or internal reflection and external action. I had to wring this all out of my chest, and doing that is very vulnerable. But being in a band with such a strong sense of community, trust, care, and love makes that process a lot easier."
Tracklist:
Crocus
Sacrificial Lamb
Neil Young on High (feat. Julien Baker)
Vapor
Spirit Sent
Biblical Names
Mastermind
Becoming A Nun
Spitting Image
Under Again
The Twilight Zone
Vices
"Neil Young on High" featuring Julien Baker is out now. The Ophelias'
Crocus
album will arrive via Joyful Noise Recordings on 24 September, and is
available to pre-order now
.
Get the Best Fit take on the week in music direct to your inbox every Friday