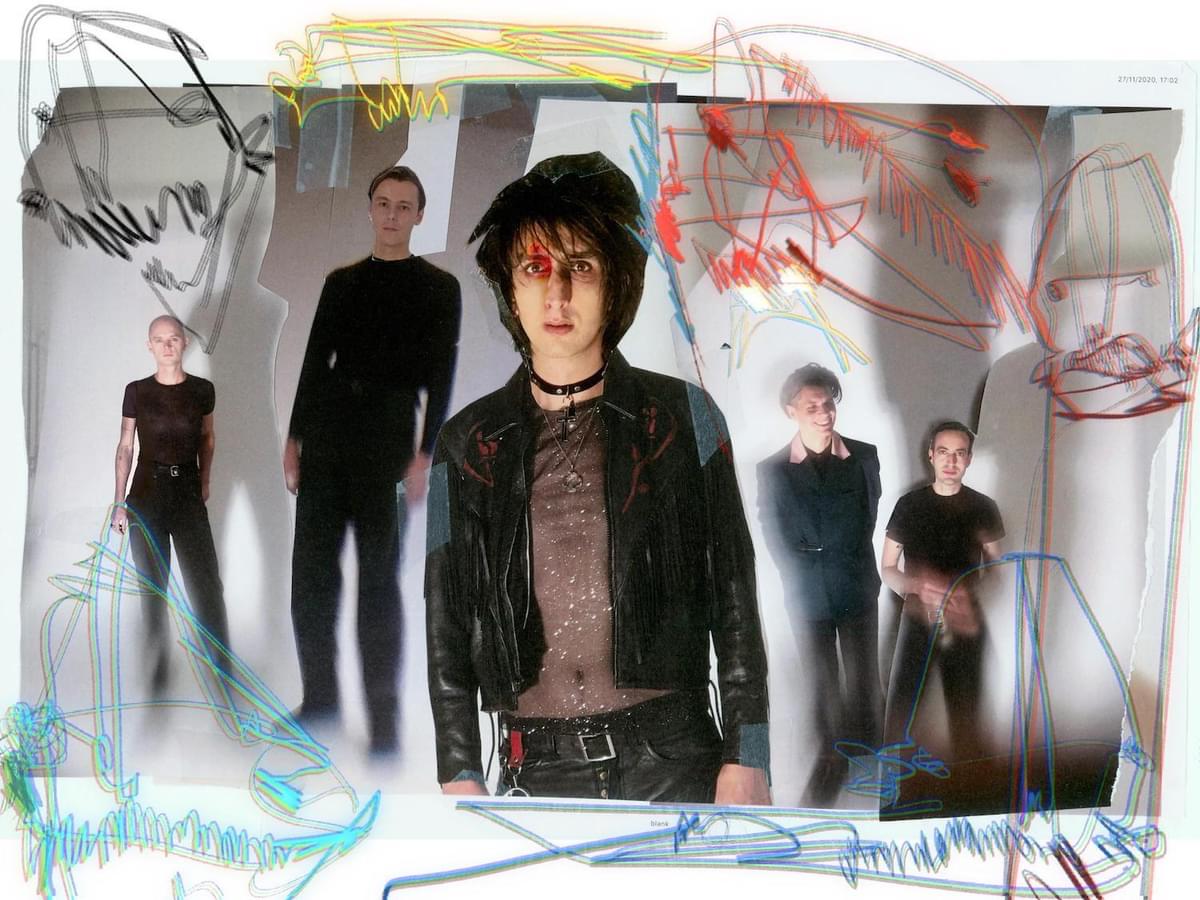 The Horrors announce new EP with menacing title-track "Lout"
The Horrors are back with their first new single in nearly three years "Lout", which also lands as the title-track of a new three-track EP dropping next month.
"Lout" is the first new outing from The Horrors since 2018's V album bonus tracks "Fire Escape" and "Water Drop", and is accompanied by a short film directed by Jordan Hemingway and starring beauty executive Isamaya Ffrench.
Lead vocalist Faris Badwan says of the song, ""Lout" is about the relationship between choice and chance, compulsive risk-taking and pushing your luck. As a band, particularly live, we've always had an aggressive side and as we began writing new songs it became clear that we were heading in that direction."
Keyboardist Tom Furse continues, "There's something about it which feels like a return to a heavier sound but really it's a million miles away from anything we've done. Keeping the sound aggressive and the beats heavy was a central tenet, everything seemed to fall around that."
Bassist Rhys Webb adds, "It's the nastiest music we've made since Strange House. An intense barrage of industrial noise. A return to the spirit and attitude of our debut LP but blasted into the future."
The band's Lout EP is self-produced. Furse explains, "Joe and I having both moved out of London to our respective coastlines meant that the process inherently became more about remote working, which was kinda always my tip anyway. The start of "Org" was me fucking around with some samples at my home studio, the sounds were so aggressive, I knew the guys would like them. So a lot of that development of the music is us whirring away independently and then coming together when we think we've maxed out what we can do alone."
"In the past whenever we've written stuff with a harder edge it's come from the energy we get from all playing together in a room but creating this kind of atmosphere remotely was a different challenge," Badwan says. "It's the same level of intensity as the 100-miles-an-hour stuff we've done in the past but the anger is somehow more channelled. I can't wait to play these songs live as there's so much freedom in that kind of chaos."
Webb continues, "We came to the conclusion that we didn't need to be making this record for anybody except ourselves. With so many platforms now lost, the pressure to deliver a single for radio or to get on TV just doesn't exist any more and is probably all the better for it. The only thing we need to worry about is making the most exciting new music we can. We're lucky enough to have been together for fifteen years and to be working on our sixth studio LP. It seemed like the perfect time to go in guns blazing, no holds barred full on Horrors, the way it should always be."
Tracklist:
Lout
Org
Whiplash
"Lout" is out now. The Horrors'
Lout
EP will arrive digitally on 12 March via Wolf Tone/Virgin Music Label & Artist Services, and is
available to pre-order now
.
Get the Best Fit take on the week in music direct to your inbox every Friday