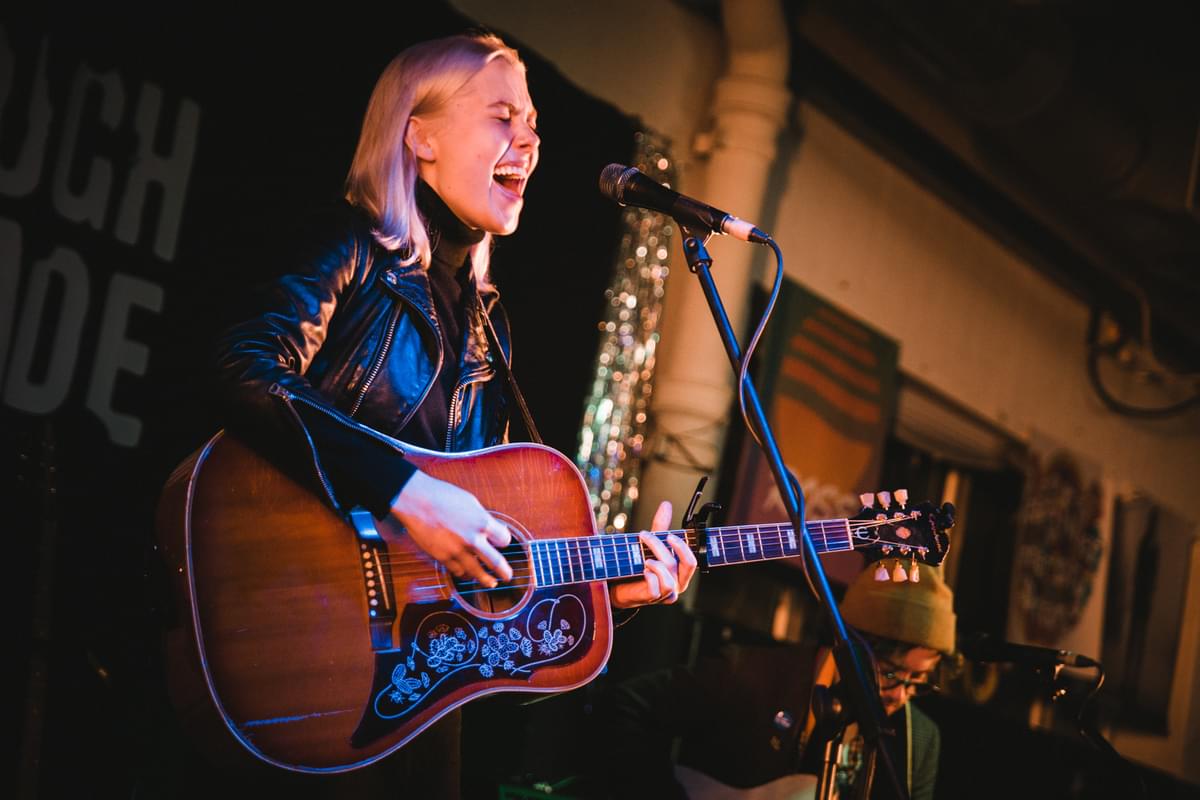 Phoebe Bridgers, Kyary Pamyu Pamyu, Poppy Ajudha, and more to play The Great Escape
Hatchie, Mavi Phoenix, Bossy Love, Suzi Wu, Børns, Mavi Phoenix, Lo Moon, and lots more are confirmed to play the festival, joining already-revealed names such as Pale Waves and Grace Carter.
New partners for this year's event include Download Festival, with plenty of rock, punk, and metal represented at The Mother Ship, and Gilles Peterson's Future Bubblers, the discovery and developement wing of his Brownswood Music endeavour.
"Future Bubblers is about identifying and developing some of the most exciting, leftfield, genre-blurring music from across the country," says Peterson. "We've been working with these artists over the past two years and this opportunity to work with a festival as established as The Great Escape, to be in the mix of the rest of the UK industry, and to show the world what they're made of, is so timely for these Bubblers. This will be an important spring board for all the future great things to come for them."
The Line Of Best Fit will return to the festival for an eighth consecutive year with full details on our stage line-up to follow over the next few weeks. (Be excited).
Today's additions To The Great Escape 2018:
Alex The Astronaut
Alexander Biggs
Aquaserge
Bakar
Big Tobz
Billy Lockett
BLOXX
Bobii Lewis
Boniface
Børns
Bossy Love
Boy Azooga
Broadstrokes
Crimer
Crooked Teeth
D.A.N.
Daysormay
Declan Welsh And The Decadent West
Durand Jones & The Indications
Easy Life
Elsa Hewitt
Eves Karydas
Figure Walking
Fine Creatures
Freak Heat Waves
Freya Ridings
Gaffa Tape Sandy
George Glew
Gus Dapperton
Halo Maud
Happy Meals
Hatchie
Hello Delaware
Her's
Hero Fisher
Hillsburn
Hockey Dad
Ida Mae
Iguana Death Cult
Jack Vallier
Jaz Karis
Joshua Burnside
Joycut
Kamaal Williams
Kate Nv
Kid Katharsis
Kirill Richter
Kofi Stone
Kyary Pamyu Pamyu
Last Train
Leah Dou
Lion
Lo Moon
Louis Baker
Lucia
Magic Island
Mahalia
Mali Hayes
Malory
Manu Crooks
Mavi Phoenix
Megan Nash
Michael Jablonka
Nashexx
Nêhiyawak
Nikhil D'souza
Noah Kahan
Olympia
Only The Poets
Paceshifters
Peach Pit
Phoebe Bridgers
Poppy Ajudha
Raheem Bakaré
Rascalton
River Matthews
Rolling Blackouts Coastal Fever
Rosemary & Garlic
Sado Opera
Sassy 009
Shiners
Skegss
Skinny Pelembe
Suzi Wu
The Creases
The Modern Strangers
The Psychotic Monks
The Saxophones
The Vegan Leather
Three Body Trio
Tors
Touts
Tshegue
Underwater Boys
Warmduscher
Wet Red
Whenyoung
Wwwater
Wyvern Lingo
Yazmin Lacey
Yukon Era
Get the Best Fit take on the week in music direct to your inbox every Friday