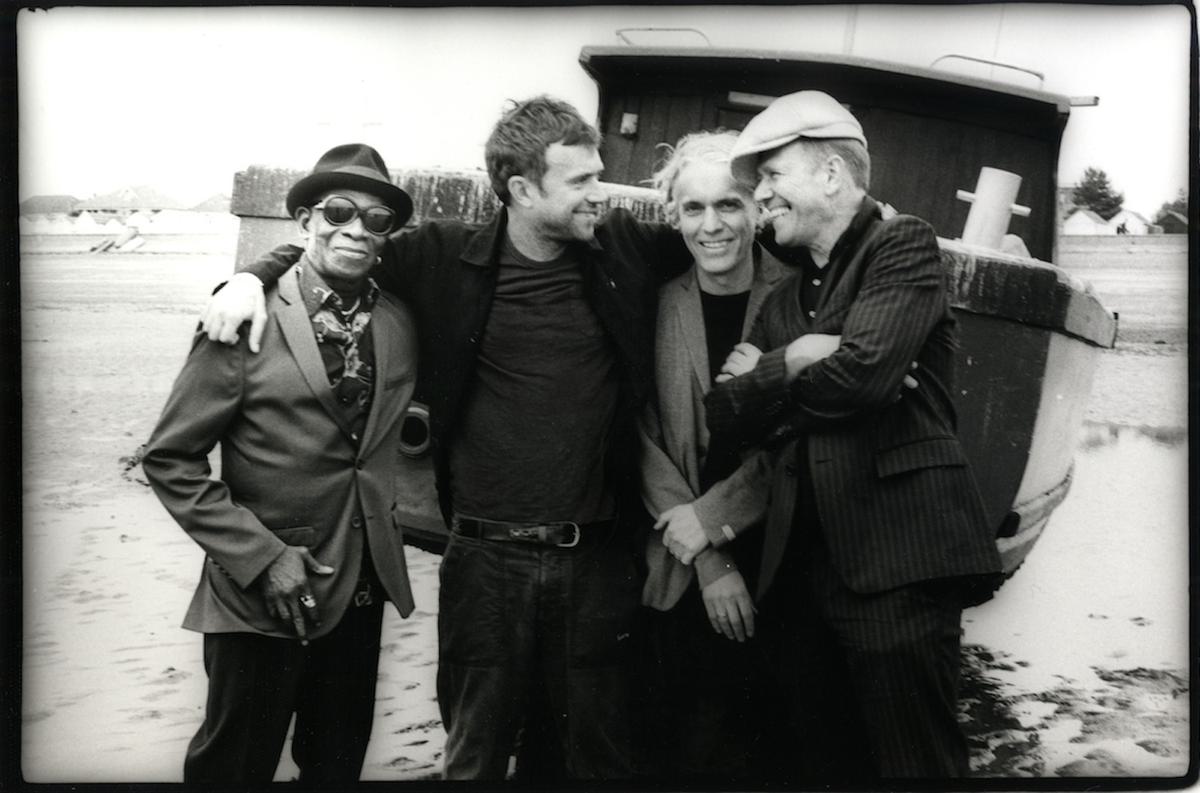 The Good, The Bad & The Queen return with title-track from new record "Merrie Land"
It's been over a decade since The Good, The Bad & The Queen released their debut record. Today they reveal the title track from their forthcoming album, "Merrie Land".
The Good, The Bad & The Queen have finally announced their sophomore record Merrie Land after it was listed with its release date in the latest issue of Uncut.
Returning a decade after their debut record, the supergroup, made up of Damon Albarn, Paul Simonon, Tony Allen and Simon Tong, have shared the title track to their second album.
"Merrie Land" arrives with retrospective visuals shot in one take, and features a miming puppet similar to Hugo Fitch from Dead of Night.
Merrie Land is co-produced by Tony Visconti and The Good, The Bad & The Queen, and features tracks born out of the UK's current political climate, in particular, Britain leaving the EU.
The new album cover is inspired by a British horror move Dead of Night from 1945.
Tracklist:
Merrie Land
Gun to the Head
Nineteen Seventeen
The Great Fire
Lady Boston
Drifters & Trawlers
The Truce of Twilight
Ribbons
The Last Man to Leave
The Poison Tree
The Good, The Bad & The Queen will play some UK dates before the year ends, including three nights at London's EartH from 4-6 December. Tickets go on sale Friday 26 October at 9am.
"Merrie Land" is available now. Merrie Land arrives on 16 November via Studio 13.