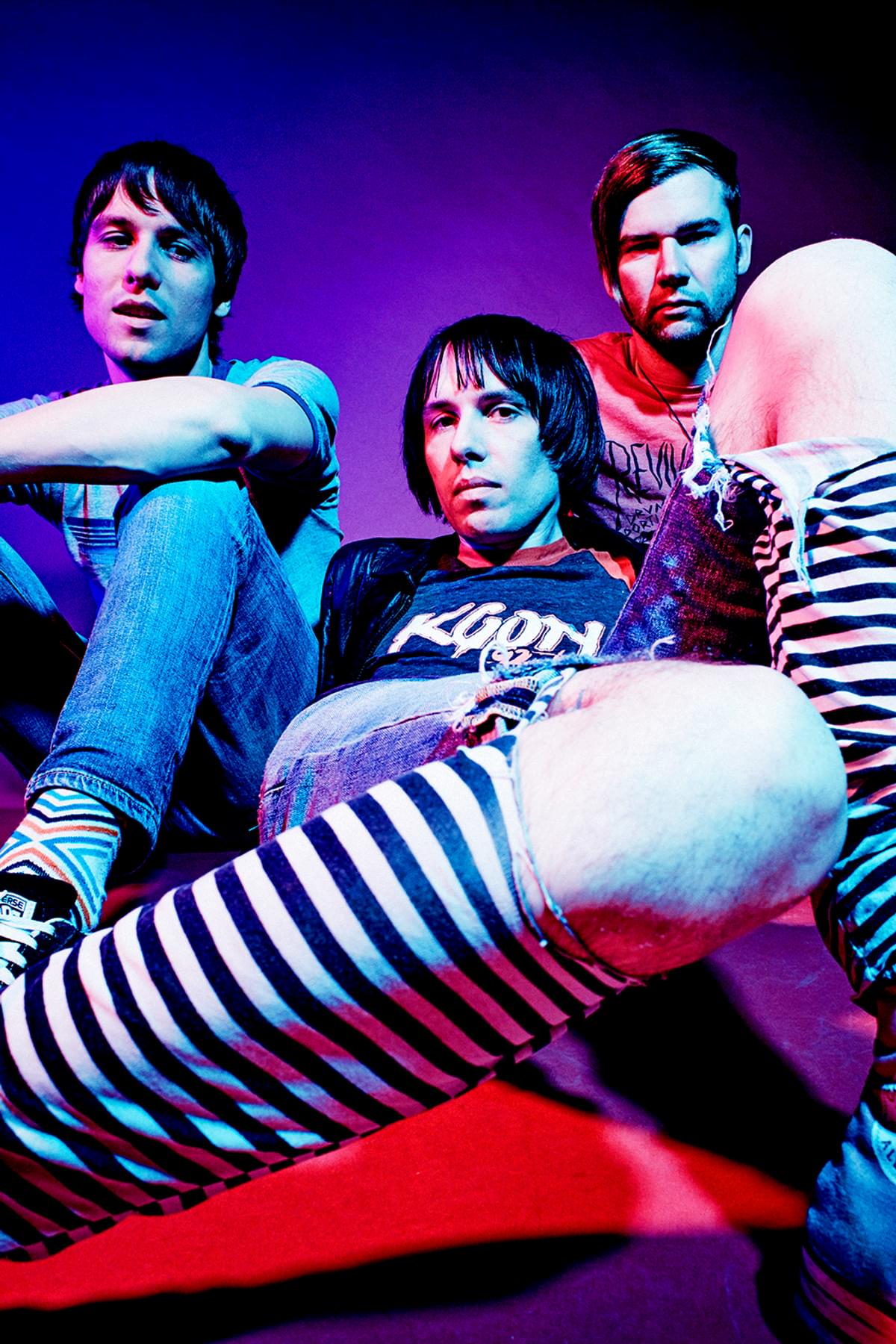 The Cribs open up about the fresh direction taken on new single "Year Of Hate"
From the delicious opening riff to the accelerating distortion of the breakdown, this is The Cribs at their loudest and most livid. Initially released on 7" following their celebratory tour in honour of Men's Needs, Women's Needs, Whatever's 10th anniversary, up until now the track has only been available to those who were lucky enough to find it. Following the release of "In Your Palace" two weeks ago, "Year Of Hate" has been shared online.
"This tour we've realised there are some people who've been coming to see us play for 15 years at this point, and there's also been a mix of new people coming out to the shows. It makes us realise that we don't want to just do the typical thing that we've done in the past," Gary Jarman explains. "We want to release something that people aren't really expecting. It's really just a bonus for the fans - here it is."
"We just want to give it straight to the fans," he adds. "They're the people who are going to be most excited about it anyway."
Throwing the idea of a standard release out the window, the new single was released as a white label 7" that could only be purchased in certain record stores. These stores were revealed as the band shared out location references on their social media accounts.
For anyone who wouldn't make it to a record store in time, it's been a bit of a wait, but "Year Of Hate" is now finally available to stream and download.
"I would say it sounds really far removed from anything we've released before," Ryan Jarman describes. "It's certainly heavier than pretty much everything we've put out before, but I think it's a lot more complex. It's definitely aggressive. It's getting towards hard rock. I've always had a soft spot for heavier stuff. It's that kind of vibe. It took us a long time to write."
"It was hard work to write that song," Gary agrees. "It forced us to think outside of our comfort zone a little bit. We became like a dog with a bone with it, we were really determined to finish it."
"We've never been a typical indie band when you see us play live," he says. "When we play live it's almost more like a hardcore band or something. It's much more aggressive and much less controlled. We've always had that side to our personality. In some ways I think we just really indulged ourselves."
"When we were jamming something came out that was heavier and we were excited by it because it did feel different," Ryan details.
Recorded with Steve Albini, "Year Of Hate" marks a new direction for the band, one that brings their rawest elements to life. "We almost considered putting that 7" out under a different name," Gary states. "When you've been around for a long time like we have, there's certain preconceptions that people have of a Cribs release. We thought maybe take all those preconceptions away by putting it out under a different name. But that seemed a little dishonest."
As part of this exclusive release, every "Year Of Hate" 7" single came with artwork custom done for each record. Limited to just 247 copies, the single was purpose made as a gift to the fans who could successfully seek out and find it.
"I don't want it to just be an online thing where you just tweet a link and that's your record release," Ryan describes. "That doesn't excite us so much. I like the idea of it going out there and people a) have to find it, b) have to have a record player to listen to it. The fact that not everyone can hear it straight away I think is potentially a virtue."
"Here's the surprise release, now go out and fucking find it," Gary laughs. "We feel like the people who are going to desire it and want it first will be the people who find it. After this tour we've been on, connecting with people who've really given us so many years of their lives by coming to our shows, it makes us feel like we want to do stuff that is exciting for people."
Get the Best Fit take on the week in music direct to your inbox every Friday