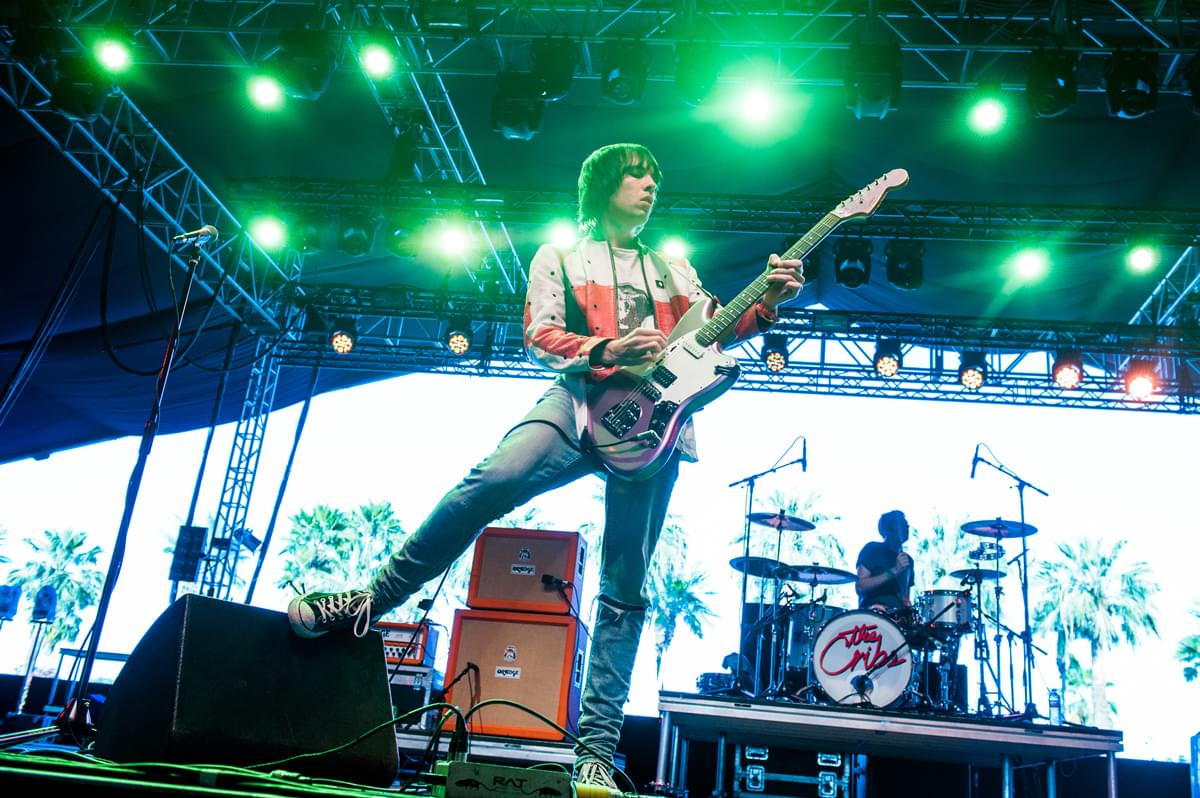 The Cribs reveal their clip for latest single "Summer Of Chances"
The Cribs have shared their visuals for "Summer Of Chances" as they get ready to wrap up their current UK tour.
Fuzzy footage of the indie rockers is laid over shots of Japan and karaoke bars, with the lyrics sweeping across the screen in Japanese. It's a pleasantly hedonistic accompaniment to the free-falling hooks and anthemic choruses.#
Speaking about the Hiromix-directed video, the band's Gary Jarman says: "We decided to make this video in Japan - the Shibuya area of Tokyo to be exact. Japan was one of the first countries to really embrace and understand The Cribs, and always been a very important and special place to us. We love to visit and to play shows there, the fans have always been so thoughtful and dedicated that we wanted to feature some of them in the video. It was also an opportunity to work with the artist Hiromix, who directed this video. She is a good friend of ours and long-time Cribs supporter, so it was a great honour to get to work together. We shot the karaoke video, sent it over to her, and let her do the rest!"

For All My Sisters is out now.
Check out the video for "Summer Of Chances" below. The group's remaining UK shows are after.
October
29 - Oxford, O2 Academy
30 - Portsmouth, Pyramid Centre
Subscribe for news and competitions