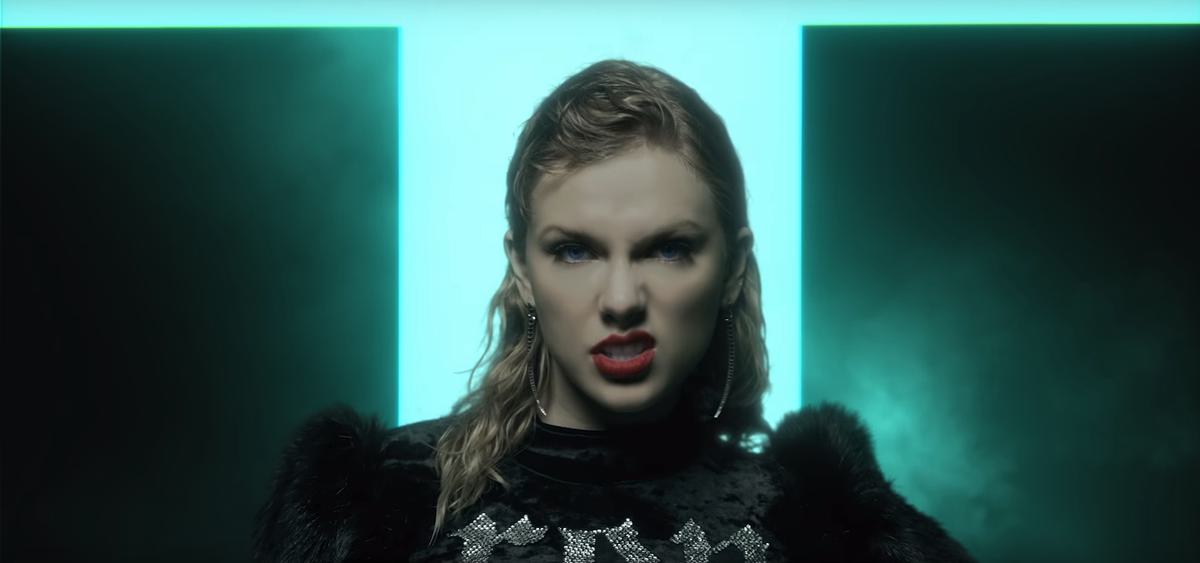 Taylor Swift takes legal action against blogger who wanted her to denounce white supremacists
Taylor Swift has landed in a spot of bother just as she plans to release new album Reputation.
Swift - or more likely her legal team - have brought out the big guns against a writer who simply wanted Swift to finally speak out against extremist fans.
The ACLU of Northern California intend to defend Meghan Herning, who wrote an article in September named 'Swiftly to the alt-right: Taylor subtly gets the lower case kkk in formation' on pop culture blog PopFront. At the time of writing the blog has just over 200 followers on Twitter; Swift has over 85 million.
Swift's apolitical stance has long been criticised, with her non-position coming under further scrutiny since Donald Trump took over in the Oval Office. She's idolised by neo-nazis, white supremacists, and other far-right groups, who view her as an "Aryan goddess", but the only time she's come close to denouncing these beliefs happened just a few weeks ago - in a private letter threatening legal action against Herning.
"The notion that Ms. Swift supports white supremacy is utterly fabricated and a reprehensible falsehood, and it attempts to portray Ms. Swift in a false light," writes Swift's attorney William J. Briggs, II in a cease and desist letter. "Let this letter stand as a yet another unequivocal denouncement by Ms. Swift of white supremacy and the alt-right."
Although this does seem to be some sort of statement on Swift's beliefs, it was never meant to see the light of day - Swift and/or her legal team seemingly didn't want her lack of support for white supremacy being made public. Elsewhere in the letter, Briggs states: "This is a confidential legal notice and is not for publication... you are not authorized to publish this letter in whole or in part absent our express written authorization."
The letter has been published by the ACLU, who don't really seem to think much of Briggs' threats. You can read it here.
Briggs says that failure to remove the original post and issue a retraction will result in further legal action: "Should PopFront not immediately take these steps, Ms. Swift is prepared to proceed with litigation."
In a response the ACLU argue that Herning's article is "constitutionally protected speech" and that Swift's complaint is "meritless".
"Criticism is never pleasant, but a celebrity has to shake it off, even if the critique may damage her reputation," the ACLU continue in their letter, which asks Swift and her team to write a new letter promising that they will not pursue a lawsuit against Herning.. "Not in her wildest dreams can Ms. Swift use copyright law to suppress this exposure of a threat to constitutionally protected speech."