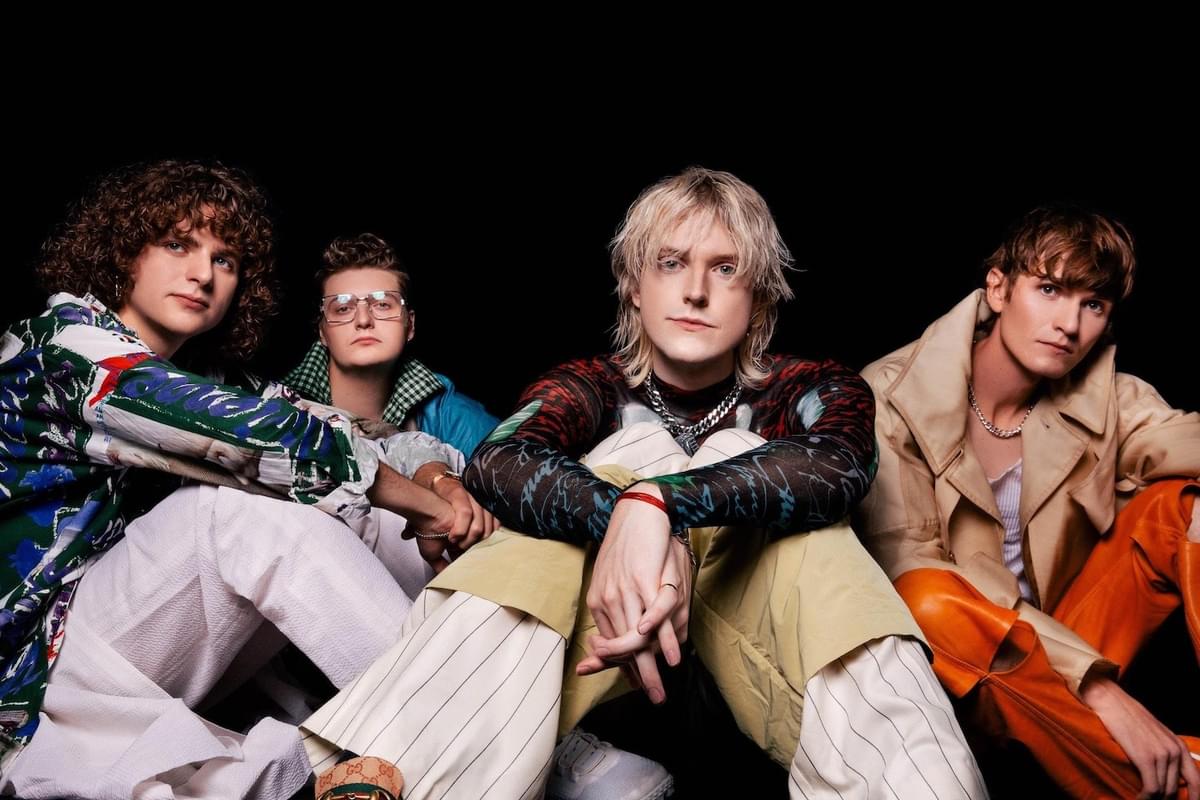 Sundara Karma unveil new single "Kill Me" with Hannah Diamond-directed video
Sundara Karma are back with new single "Kill Me", which is accompanied by a music video directed by PC Music's Hannah Diamond.
"Kill Me" is the group's first new single since releasing three Ulfilas' Alphabet session songs in May.
The new track is co-produced by Clarence Clarity (Charli XCX, Rina Sawayama) and Sundara Karma's own Oscar Pollock. It's accompanied by a visual co-directed by Pollock and PC Music's Hannah Diamond.
On the new single, Pollock says, "Right now, I feel like I'm able to be the most personal I've ever been in my songwriting and "Kill Me" is definitely a reflection of this. Lyrically it draws upon actual events that happened to me throughout the last year and it was cathartic to be able to condense all of that into a track. To me the song is humorous and melodramatic, it's about being in a situation where you're just so exasperated, but also finding levity in the dramatic nature of your feelings. Working with Clarence was genuinely a dream come true. I think he's one of the best producers around right now and his solo stuff slaps HARD. Because of lockdown we had to produce the song remotely, sending bounces and stems back and forth to each other. Whenever Clarence sent a mix back I was always blown away by the level of detail and depth, seriously if you had a look at the amount of stems/tracks that went into this song you'd be like wowwww that's crazy."
Pollock adds of working with Hannah Diamond on the video, "When you're a musician you have to visually communicate who you are, when you're young and working that out you naturally get stuff wrong and it feels completely soul destroying. I wasn't prepared. Now, since I have full control, it is a priority that we get this right. Working with Hannah has given me the support I've always needed. I trust her completely. It's taken me till now to find a collaborator that is willing to push me and inspire me but also challenge me. Hannah and I are a powerful combo and finding such collaborations are rare."
Hannah Diamond says, "I've always loved the idea of being fully immersed in music and being able to experience it on multiple dimensions - I love constructing an interconnected web of ideas and images to make sense of what the music means and where those songs come from conceptually and emotionally. It's like a translation process, making reflections of the music in a different form to communicate all of the things the music can't say on its own. It's very special to have a collaboration where you can make images for another artist that feels as personal and creatively fulfilling as the work you make for yourself. It feels really good to be able to help another artist have the creative freedom I have. We are challenging each other to make our best work and I think we really are!"
Sundara Karma's "Kill Me" single is out now on Chess Club Records.
Get the Best Fit take on the week in music direct to your inbox every Friday