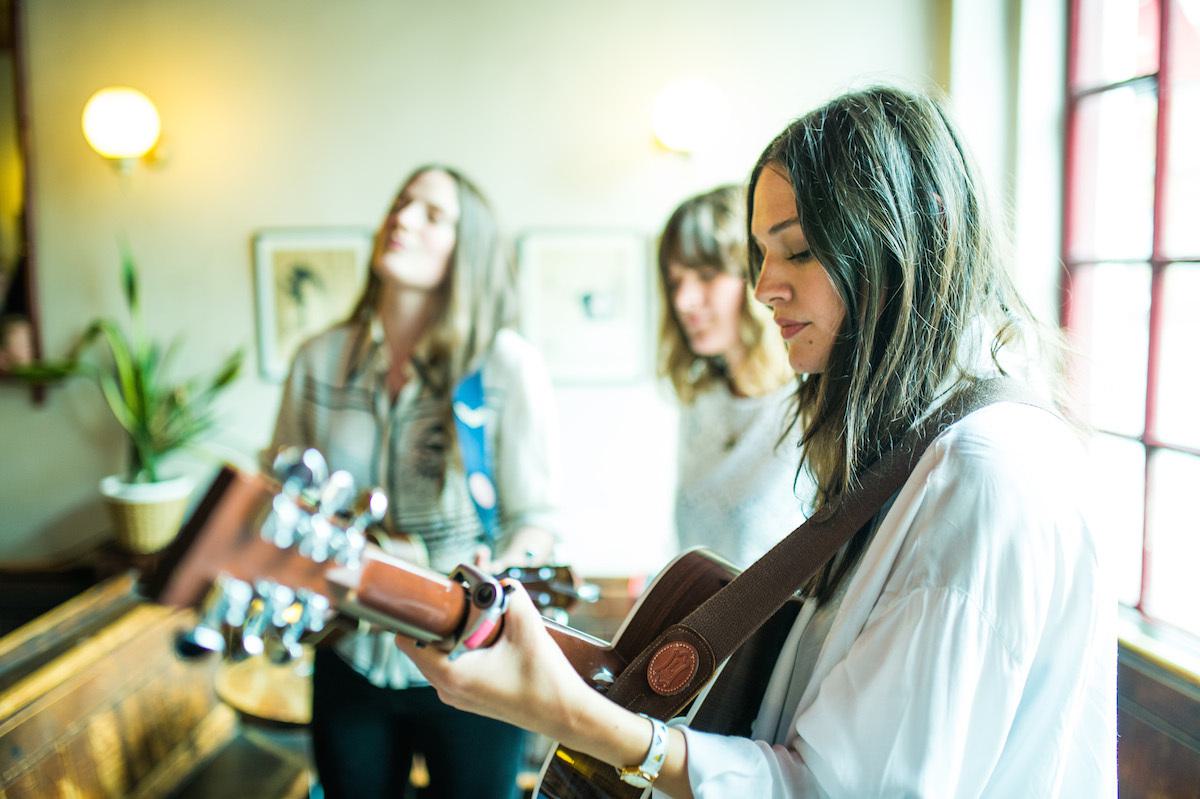 Watch The Staves and Justin Vernon cover "Jolene" (Ray LaMontagne)
Back in September last year, 120 artists from all horizons gathered at Michelberger in Berlin for a 'commercial free, collaborative musical gathering'.
After a week of rehearsal for the performers, the festival opened its doors and its secret program to 5000 people. Folks from La Blogothèque were there to capture the happening, and 25 videos have now been released, showcasing collaborations between staples of the indie music scene and various artists.
One of those was between longtime friends and collaborators The Staves and Justin Vernon (Bon Iver). Watch as they cover "Jolene", song from the debut album of American singer/songwriter Ray LaMontagne
Other videos in the series include this jam session between Alt-J members and Czech cellist Vojtech Havel.