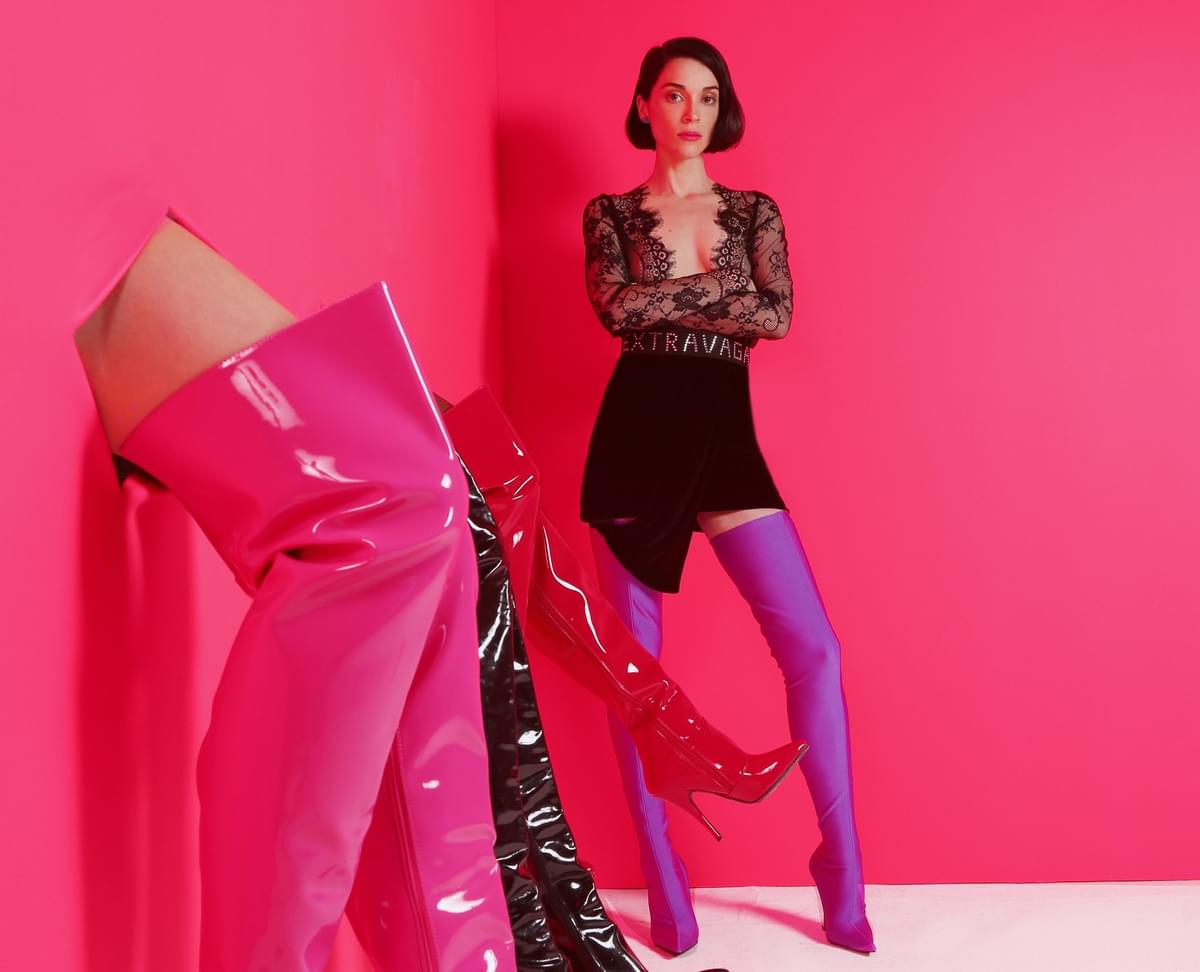 St. Vincent shares new spine-tingling ballad "New York"
St. Vincent has unveiled gargantuan, cinematic ballad "New York" as tickets for her lengthy Fear The Future tour go on sale.
The song was rumoured to arrive after a slip by UMG Polska. It's a striking, slow-burning tale of loss and isolation that grows and rises and ramps up with the help of symphonic flourishes, never releasing the tension so you're left gasping for more after the last beat fades.
St. Vincent (aka Annie Clark) detailed her upcoming tour earlier this month - find out full details and ticket info at ilovestvincent.com.
Clark's been hella busy since the end of her self-titled record campaign, contributing to the gigantic Bob's Burgers boxset, releasing a horror film, pursuing a career in food service, and designing a guitar... amongst other things.
In December last year Clark revealed some details about her the follow up to her eponymous 2014 album, including that it'd be out in spring (although this was clearly incorrect).
"I've been able to step back and reflect and not just be in the tour, record, tour, record cycle that I've been in for about 10 years," Clark told Guitar World. "I think it'll be the deepest, boldest work I've ever done... I feel the playing field is really open for creative people to do whatever you want, and that risk will be rewarded - especially now that we have such high stakes from a political and geo-political standpoint. The personal is political and therefore the political can't help but influence the art. And only music that has something pretty real to say is gonna cut the mustard."
"New York" is out now via Loma Vista/Caroline International.
Get the Best Fit take on the week in music direct to your inbox every Friday