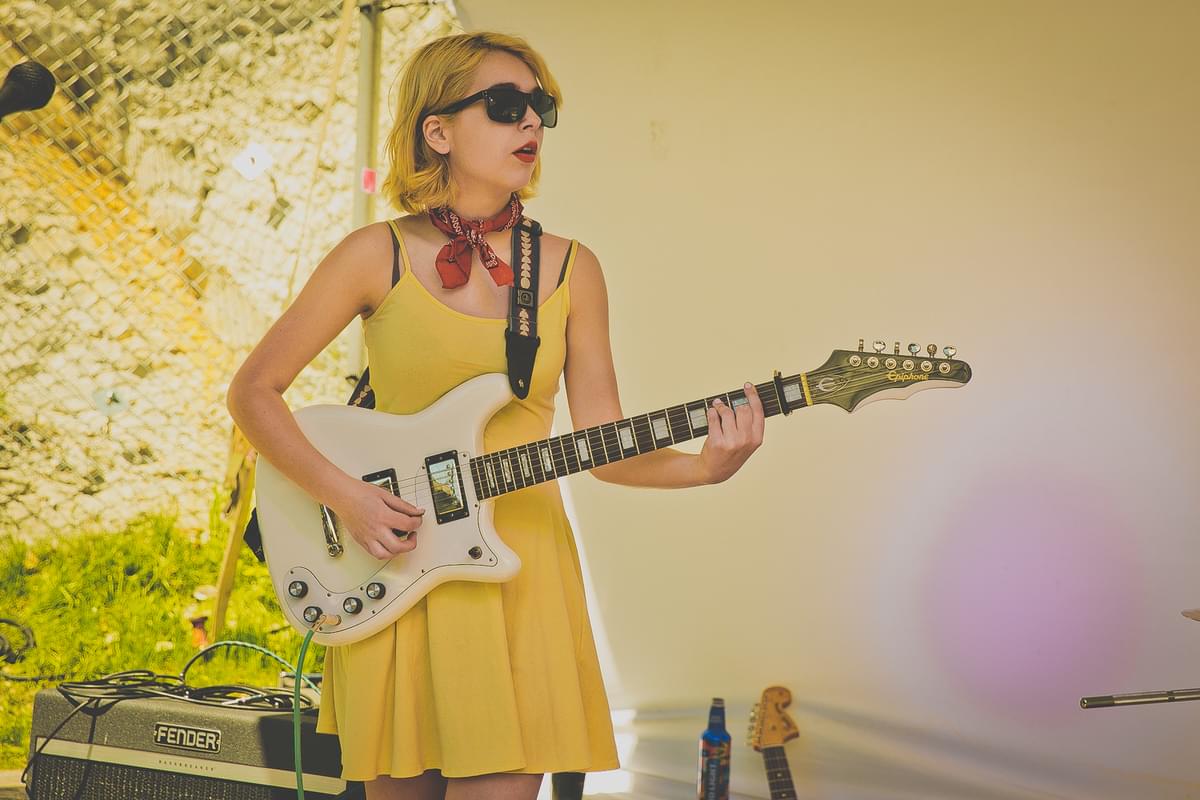 Snail Mail discusses debut album, teases summer release date
Snail Mail's debut album is well on the way, confirms bandleader Lindsey Jordan in a new interview with St. Louis' The Riverfront Times.
The 18-year-old singer/songwriter at the heart of Snail Mail is following up the superb Habit with a full-length later this year. The release - slated for June - is set to shake up the Baltimore DIYer's whole process and take her far from the confines of her 'bedroom artist' label.
"We've been working on it for the past year, but it took two years to write," Jordan tells The Riverfront Times. "Habit was sort of shrouded with these loose ideas and metaphors and stuff; I was almost trying to protect myself and my subject. Also, I wasn't openly gay at the time, so I didn't allow myself to write as directly as I wanted to. I mean, I didn't use any pronouns on the record. I'm a lot older and have had more time to grow and reflect on what makes good music."
"I already feel like the writing process has changed," she continues. "A lot of it is your surroundings and resources, your growing community and stuff. But a lot of it is also just changing as a person and as a musician. My inspirations have changed a lot, so I feel like definitely there's a lot more pressure. I put a lot of it on myself. But I'm a better musician, and I've spent a lot more time with myself as a songwriter and as a person. I just think creative development goes hand in hand with that."
Discussing her record further with Pigeons & Planes, Jordan explains that for the as-yet-untitled LP she and her band "did a week of demos in Clinton Hill, and then a week of pre-recording in Williamsburg, then a week-and-a-half of recording in upstate New York. And then... overdubs in Greenpoint."
"We tried it all and scrapped it all, tried it all again, then scrapped it all again," Jordan adds of experiments in the recording process. "I had a really collaborative experience with our producer Jake Aron. I think I picked him because I really admired the things he worked on already.... he comes from a pop world also an indie world, he's done a lot of indie stuff. He brought new aspects to the table, we kind of went back and forth and definitely scrapped a lot of ideas but he really pushed the songs a lot.
"He kind of encouraged us to do surgery on them, and I felt like there wasn't a single stone that wasn't unturned... we added a lot of different instrumentation that we wouldn't have if Jake wasn't pushing us. A lot of people played on it -there were so many people in and out of the studio... we didn't keep all of it but we tried it all."
Read the full interviews on The Riverfront Times and Pigeons & Planes.
Snail Mail is one of our five Ones To Watch For 2018, and earlier this year she played our new music festival The Five Day Forecast with Soccer Mommy and Honey Harper.
Snail Mail's debut album is expected this summer via Matador.
Get the Best Fit take on the week in music direct to your inbox every Friday