Back in 2016, Skepta was denied entry to the US after authorities chose not to give him a work visa, and yesterday (23 December) the rapper revealed he's still banned from the US via his Instagram Story.
The first slide is a screenshot of the Billboard Hot 100 chart, which shows Kid Cudi's "Show Out" featuring Skepta and Pop Smoke at Number 54. Skepta wrote, "Still banned from America, but we're back on the Billboard again."
Skepta's second IG Story slide revealed that the last time he visited the US was for A$AP Rocky's "Praise The Lord (Da Shine)" music video in 2018.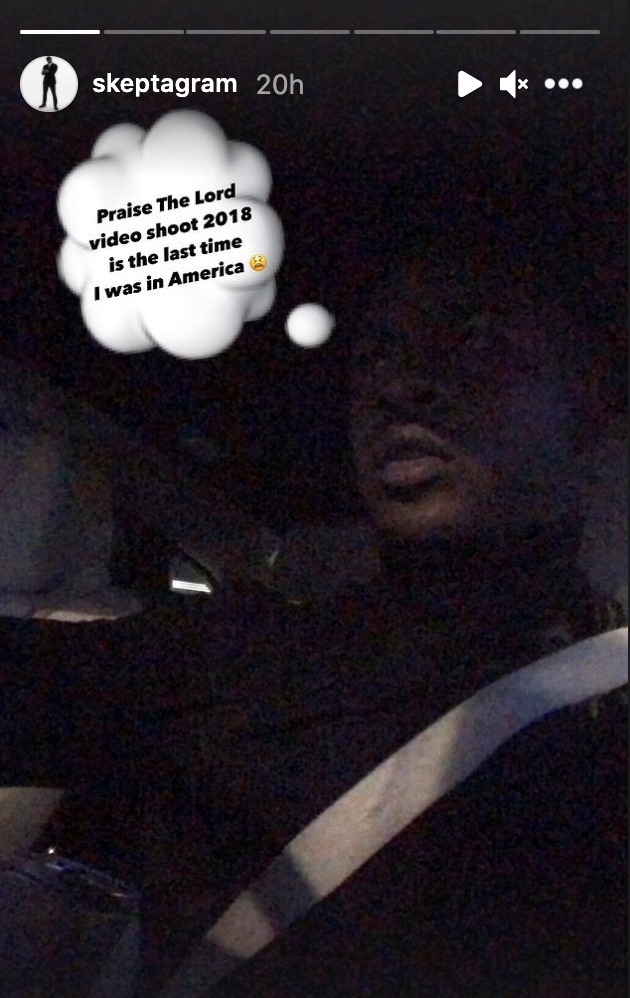 In a third slide Skepta gave some advice to those aiming for big careers, writing, "At a time in life convictions might feel like a thing of the norm, or even thrilling/fun at times but if you have any plans on going global with your profession (whatever it may be), your freedom to travel will be a fundamental part of your success."
He added, "So, even when you feel like your only choice is to step, make sure you step correct."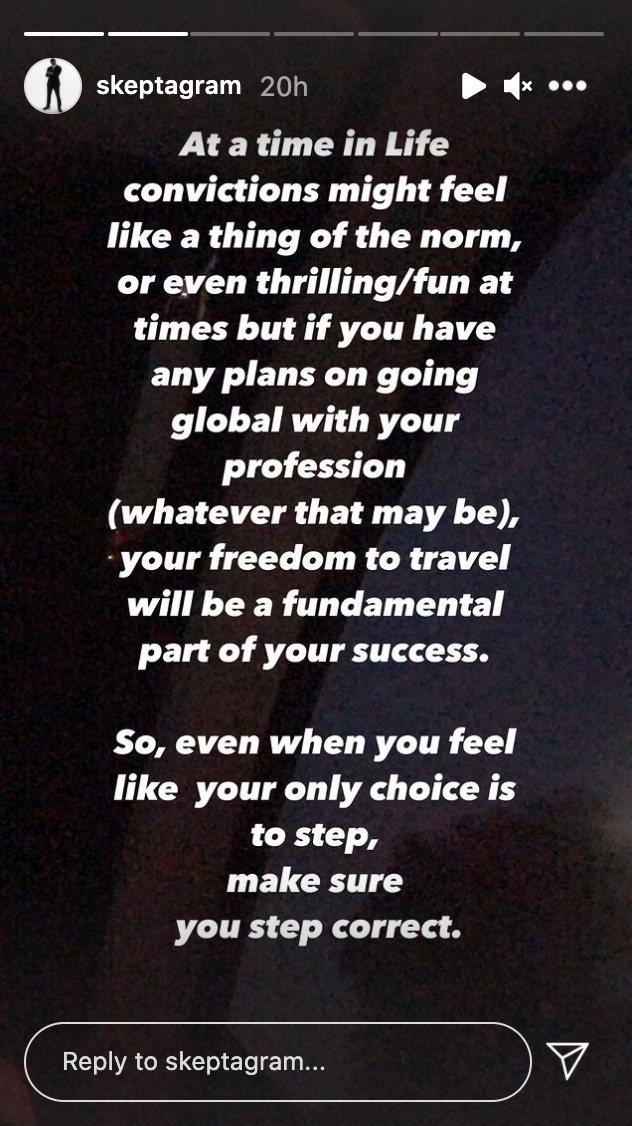 Last month Skepta and D Double E teamed up for "DON".