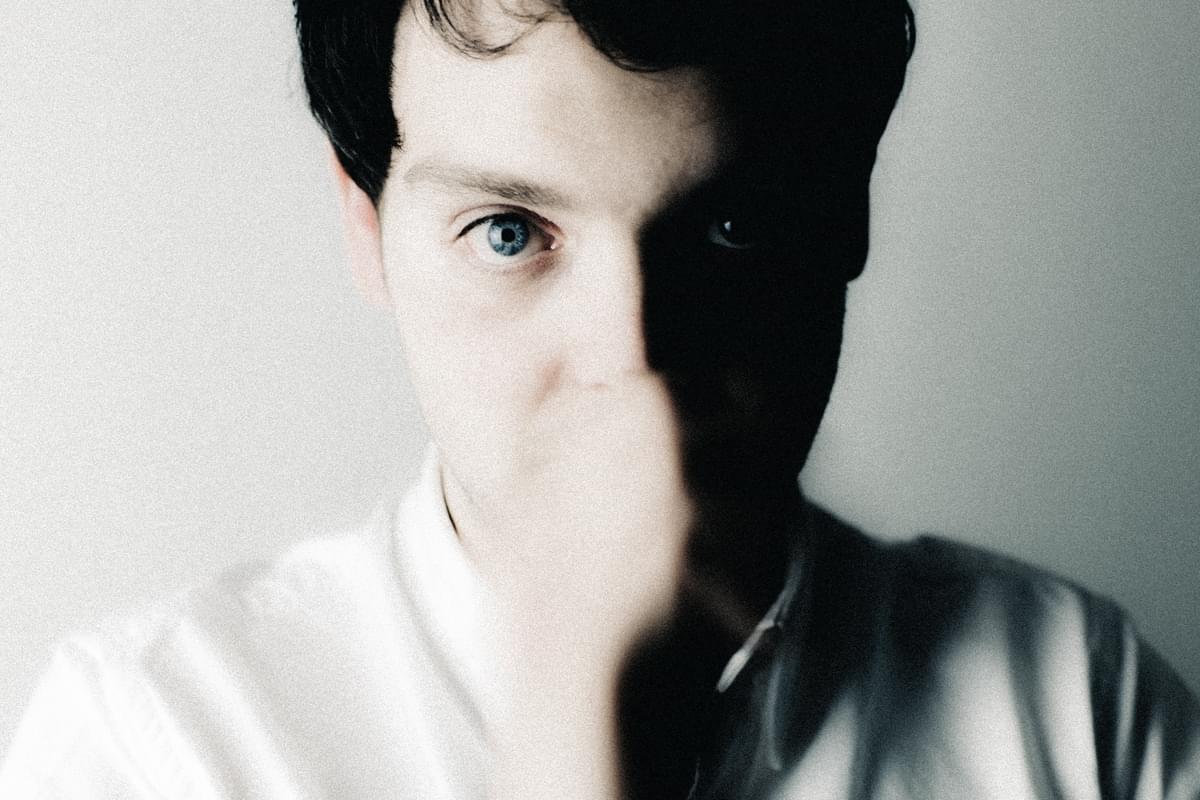 Sivu returns with "Childhood House" and reveals what to expect from his second album
Sivu is back with striking new single "Childhood House" - we speak to the singer/songwriter about his time away and what to expect from his return.
The heartfelt ode, rife with trembling tones and emotive vocals, is the first preview of Sivu's second LP. Worked on again with producer Charlie Andrew (alt-J), Sivu's as-yet-untitled offering is an exciting prospect - check out the new single below and get the details on his next moves after.
What have you been up to since the release of debut Something On High?
It's been quite a journey. The start of 2015 I spent six weeks touring all round the UK and played shows in Romania, Spain, Poland and Netherlands which was really an eye-opening experience. I went with one of my best friends, Lucy; they were some of the most beautiful shows I have ever played and I met so many kind people. There was something liberating about playing these songs stripped back, and it just reminded me why I did this from the start. It was really the starting point for sculpting this second album. I took some serious time out writing and just really thinking about what I wanted out of this project and music generally... it had some highs and lows.
I took a little break and had the pleasure of playing some shows with my friend Toothless and writing for some other new artists, which was such an honour.
What's been the biggest change for you?
I decided last year to move out of London. I just felt after seven years I needed to shake things up; I just felt a little stuck and tied into routines and generally felt quite uninspired. I just felt I was taking a lot of granted so in the summer of last year I moved out of London literally into a little village in the middle of nowhere. It was pretty drastic and has been quite scary at points - but I just had to change things. I lost all perspective of myself and life.
Looking back, how do you feel about the album?
I'm still really proud with that album, and making it was one of the happiest times of my life so far. I think overall it's the fact I made the album I wanted to make, and work with the people I got to, that I am most thankful for - I am so grateful for that. A lot of artists are not so lucky.
What should we expect from your second album?
I decided early on after touring I wanted to make a live-based album. I just had this urge to make something less considered and focus more on capturing a performance rather than perhaps layering tracks and building them in the studio. We spent more time thinking about the space we were recording it and ways to capture a moment. I think overall the record is a lot more raw and understated. I wanted to make an album rather focus on singles, and I think its a slow burner - I say that in the most positive way.
How long have you been working on it?
I have been working on it for over two years now. We started some of the early sessions just after the release of Something On High. It was refreshing as we would spend a few days in the studio and then would have a few months to reflect and live with the recordings, which was a real luxury. There was no pressure at all. That just brought everything back to the start; it definitely felt more like a rebuild in hindsight.
What was it like working with Charlie Andrew again?
Working with Charlie is always inspiring. I think we both shared the vision for this album from day one - we were both at a point where we didn't want to make massive layers, we'd rather just focus more on the songs and the delicate moments and silence. There wouldn't be a second Sivu album if it wasn't for Charlie Andrew so I will always be eternally grateful.
How do you feel it advances what you did with your debut?
Reflecting on the first album, I felt a lot of insecurity and and really a lack of confidence... it may have been my age.
With this record I feel I have shaken a lot of those initial fears and doubts off, and have just learned to trust myself more. So this record really in reflecting is me getting older and more comfortable with me
What was the easiest track to write? Which was the hardest?
The easiest track to write was a song called "Submersible". I had quite a strong vision for the song in my mind before I wrote it so lyrically it came out quite quick, which is rare.
The hardest was a song called "Kin And Chrome", I think. As it felt quite simple and honest I pondered over it for quite some time and took at least a month of reflection to realise it was finished and to let the song be what it is. I'm really happy with it now.
Can you tell us about "Childhood House"?
I was lucky enough to spent five days in the north of Scotland in a beautiful town called Ullerpool, where I had toured before with Paul Thomas Saunders on a Highland tour we did together. It was quite barren, but breathtakingly beautiful. I went purely to write and try and spark some inspiration, and I ended up writing four songs whilst I was there, and of two of them made the album.
"Childhood House" was of those songs. I remember writing it on an old, old piano in a small drama studio space in a building where backpackers slept and it was raining really heavy outside. The song came from this idea of when you're a child you feel untouchable and you're deluded about life, and just the journey you take from leaving your childhood house and growing up and just how so much happens in that period, good and bad, that will change you forever.
What do you have planned for the summer?
I want to play as many shows as I possibly can this year and next. I think overall I have missed touring and performing over this break, and I really want to play wherever to whoever will have me.
Sivu's second record is due out this summer via Square Leg.
Get the Best Fit take on the week in music direct to your inbox every Friday