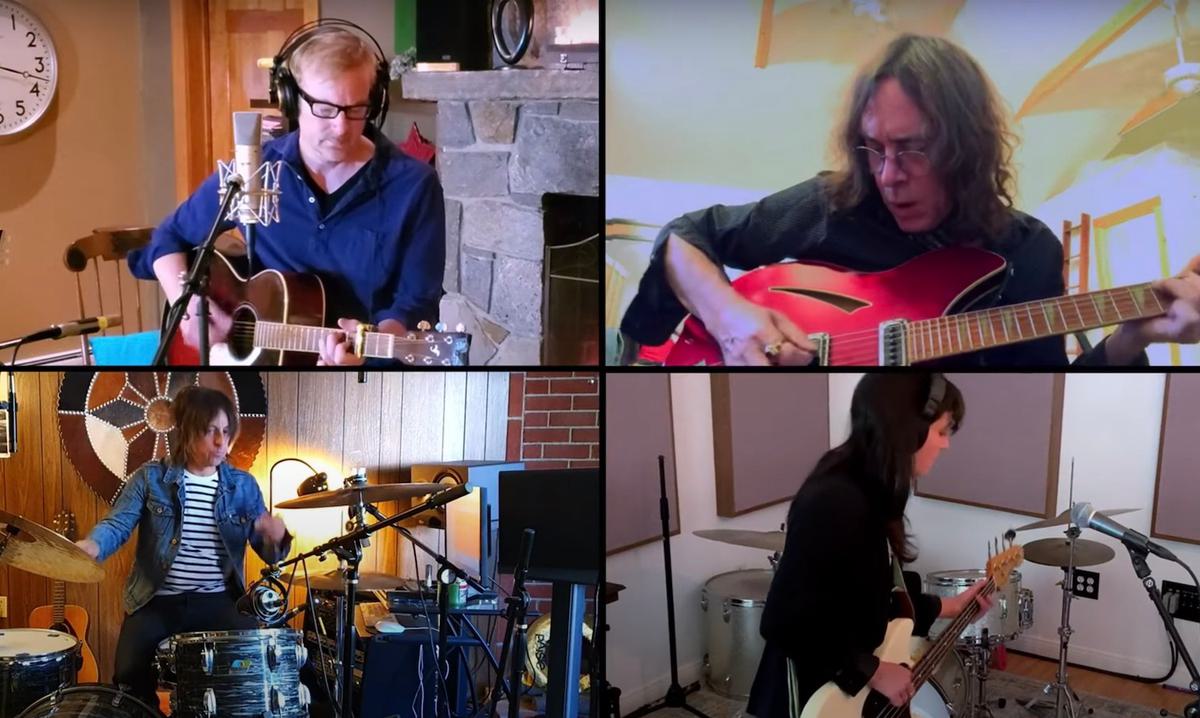 Sharon Van Etten joins Fountains of Wayne for tribute performance of "Hackensack"
Sharon Van Etten has joined in with the remaining Fountains of Wayne band members to pay tribute to their late lead singer Adam Schlesinger with a performance of "Hackensack".
The "Hackensack" video sees Fountains of Wayne members and Sharon Van Etten perform "Hackensack" from their homes, with Van Etten playing bass and adding backing vocals.
The performance was originally aired on the Jersey 4 Jersey benefit special last month.
Fountains of Wayne have released the new version of "Hackensack" on Bandcamp today (1 May) to raise money for the New Jersey Pandemic Relief Fund. It also coincides with Bandcamp waiving its revenue shares for 24 hours, meaning all proceeds will go directly to the New Jersey Pandemic Fund.