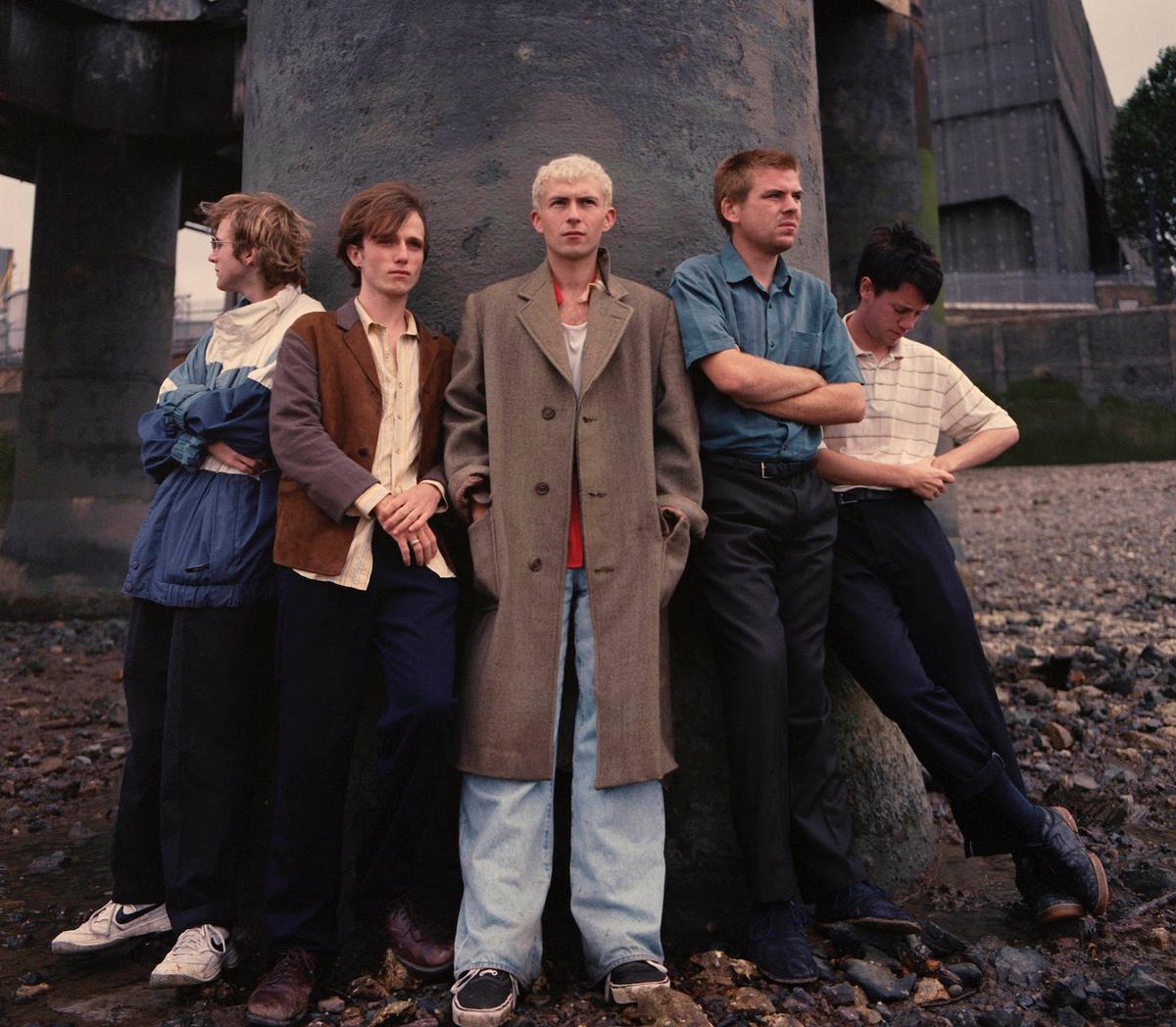 Shame preview second album with new single "Snow Day"
Shame are back with new track "Snow Day", which arrives as the latest taster of their highly-anticipated second album Drunk Tank Pink.
"Snow Day" follows last month's lead outing "Water in the Well", September's "Alphabet" and their live video for "BiL".
Lead vocalist Charlie Steen says of the new release, "A lot of this album focuses on the subconscious and dreams, this song being the pivotal moment of these themes. A song about love that is lost and the comfort and displeasure that comes after you close your eyes, fall into sleep, and are forced to confront yourself."
Drunk Tank Pink will follow Shame's 2018 debut LP Songs of Praise.
Steen wrote songs for the album from a tiny room he calls 'the womb' (it's painted pink), and tackled topics including the impact the band has had on his mental health, identity crisis and more. He says, "The common theme when I was catching up with my mates was this identity crisis everyone was having. No one knows what the fuck is going on."
Guitarist Sean Coyle-Smith adds, "It didn't matter that we'd just come back off tour thinking, 'How do we deal with reality!?' I had mates that were working in a pub and they were also like, 'How do I deal with reality!?' Everyone was going through it."
Steen says of the LP, "You become very aware of yourself and when all of the music stops, you're left with the silence, and that silence is a lot of what this record is about."
"Snow Day" is out now. Shame's
Drunk Tank Pink
album will be released via Dead Oceans on 15 January 2021, and is
available to pre-order now
. They'll play a Live From Rough Trade livestream show on 14 January 2021.
Find out more
.