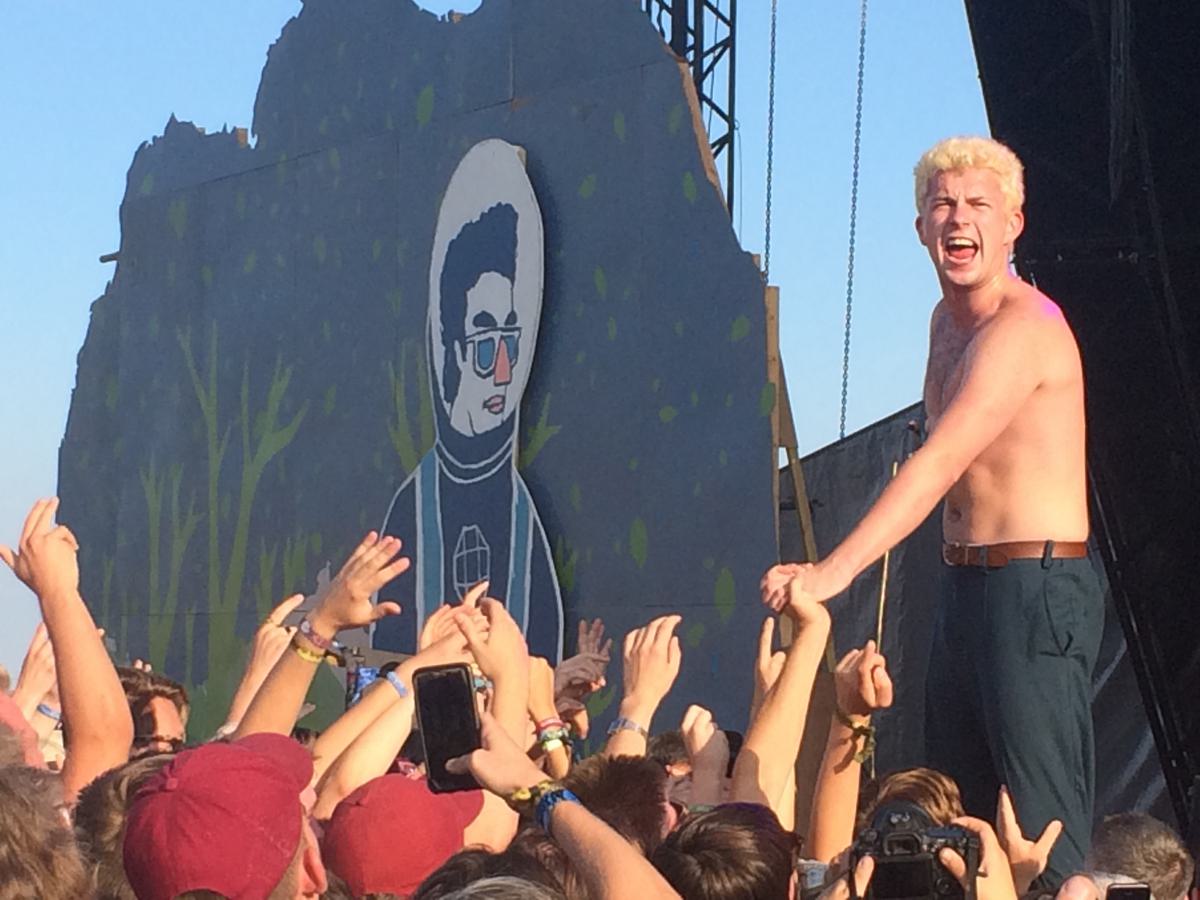 Shame play new material at End of the Road
Taking to the Woods stage at End of the Road, Shame were fresh, frenetic, and having a fucking good time.
Boasting "a backdrop that we spent quite a lot of money on," as well as "an hour's worth of music" (including two new songs), Shame were set to impress from the moment they stepped on stage to the tune of Vengaboys' "We Like to Party! (The Vengabus)".
"This has been kind of like a milestone for this festival season," Eddie Green told us. "We've done a lot of festivals this summer - not as many as last year but quite a lot still - so we've all been looking forwards to End of the Road for some months now."
Reminiscing about their performances at last year's End Of The Road (including a secret set on the Piano Stage), the group were in high spirits.
"I played the piano," Sean Coyle-Smith enthused to his bandmates, before quickly admitting, "I cannot play the piano."
"We were very hungover," Charlie Steen confessed, "but it was a really good gig."
Having played on the Big Top stage last year, this year's main stage performance showed the surefire strength of a group who have truly come into their own. Armed with highlights from their sensational debut album alongside new material, Shame's performance proved to be the best they've ever been.
"The shows have been amazing since putting the record out," Coyle-Smith told us. "It makes the world of difference."
"It changes the way that our performances are received," Green agreed. "Prior to releasing an album we had two songs out. Now that people have access to a greater catalogue of our music, people are far more receptive to each tune we play. It really makes a massive difference for us, and obviously it makes it a lot more enjoyable to see people engaging with it."
End of the Road continues on Saturday 1 September with headline sets from Vampire Weekend and Oh Sees.