The evening began with a live version of their soundtrack for Salmon's film Mm, a vérité-style documentary shot on 35mm in collaboration with the motorcycle team, the Berwick Bandits. The soundtrack played on the tension between the melodic, all-female post-punk of Sacred Paws and the regimented, hyper-masculine world of speedway racing, while also satisfyingly mirroring the action on screen - with driving drums and guitars emphasising the repetition of the motorcycle laps on screen. The music stopped for the last few minutes of the film, allowing for a contrast of mood that resonated with the post-race contemplation on screen.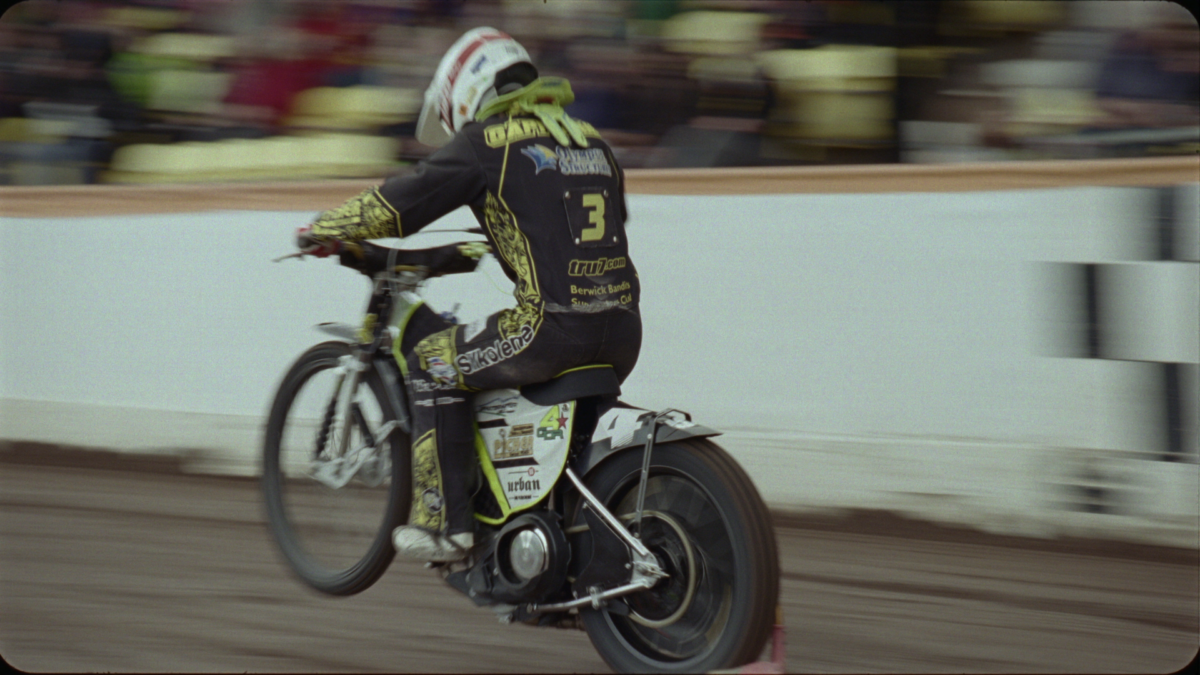 After a short break, the Scottish Album of the Year Award-winning band returned to the makeshift stage for a celebratory second half, and what is already starting to feel like a greatest hits set - regulars on the Glasgow scene for the past few years, Sacred Paws possess the rare quality of always feeling fresh and exciting no matter how many times they play. This was augmented in the second half by idiosyncratic visuals provided by Margaret Salmon, that ranged from abstract coloured light experiments, to footage of tourists in Salmon's native New York, and handheld view of a journey down a waterslide, which matched Sacred Paws' set for pure joy. An exciting expanded experience of a band who are always a treat to see live.
The Glasgow Film Festival continues until 4 March.