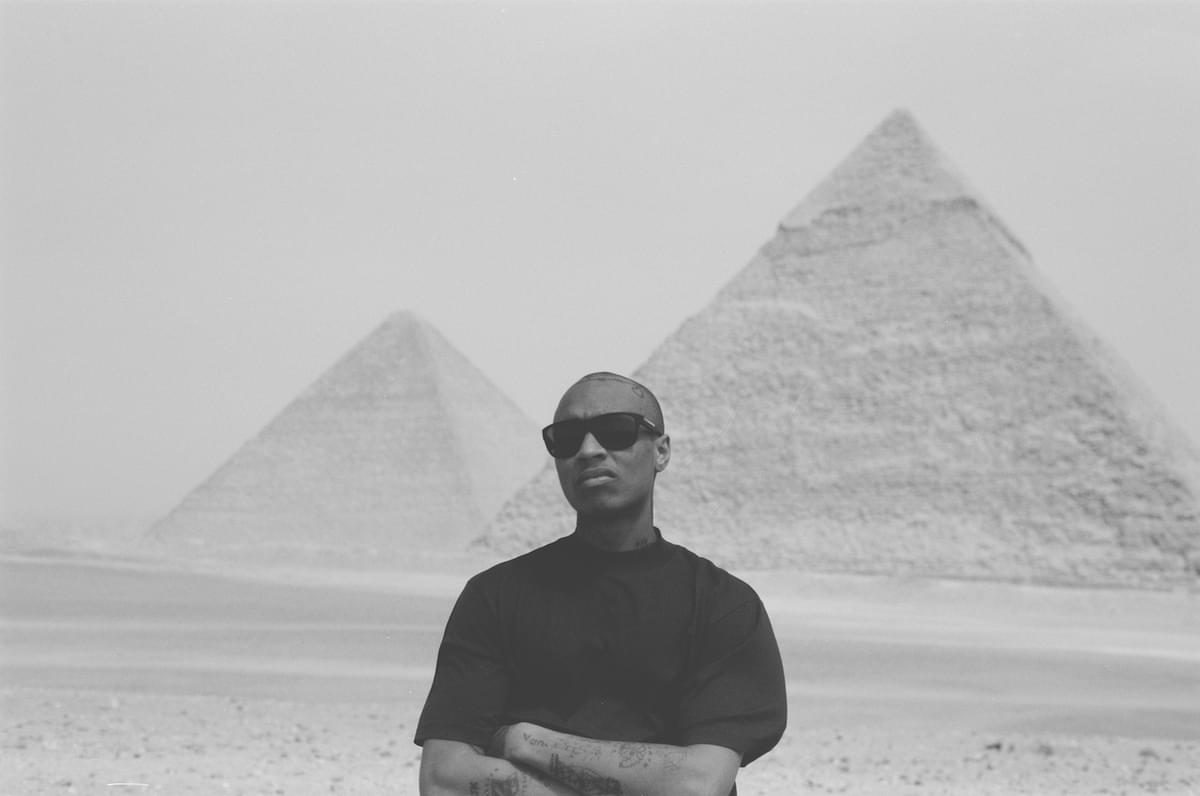 Rejjie Snow announces second album Baw Baw Black Sheep
Irish rapper Rejjie Snow is back with news of his second album Baw Baw Black Sheep, and has shared the video for his recent Cam O'Bi and grouptherapy collaboration "Relax".
"Relax" with Cam O'Bi and grouptherapy was released last month, and today (28 April) the new video (shot by Matter Research in Egypt) is released alongside news of his second album Baw Baw Black Sheep.
Baw Baw Black Sheep will follow the rapper's 2018 album Dear Annie. The album is executive produced by Cam O'bi and will feature a new collaboration with Tinashe, as well as his previous singles "Mirrors" featuring Snoh Aalegra and Cam O'bi and MF DOOM collaboration "Cookie Chips".
Snow says of the record, "I approached [the album] light heartedly from the point of view of making a short film through music. I always loved Willy Wonka & the Chocolate Factory. I watch it all the time. I thought of Baw Baw Black Sheep like a soundtrack to it. I put the movie on with my album, and they synced up perfectly. I tried to tap into all of these feelings. The music is really colourful, and the lyrics are often happy, because that was my state of mind."
He adds, "I felt very at ease. There was nothing heavy on my mind. Everything made sense. I've never been that quick with music in the past. It just flowed out of me. I had done a lot of shrooms two months before, so I was prepared for the journey of making Baw Baw Black Sheep. I went out there by myself with no distractions. It was a special time for me. When I made Dear Annie, I was coming out of a relationship, and I didn't know whether or not I wanted to write about it. It was on my mind, because I'm like any other bloke. This time, I went in with nothing. I was in a good space."
Tracklist:
Grateful
Obrigado
Cookie Chips (Feat. MF DOOM & Cam O'bi)
Cookie Chips Interlude
Mirrors (Feat. Snoh Aalegra & Cam O'bi)
Relax (Feat. Cam O'bi & grouptherapy.)
Relax Interlude
Oreos
Skip To My Lou
On and On
Disco Pantz (Feat. Tinashe & grouptherapy.)
Star in the Making
Shooting Star
Outro (I Just Wanna Be Me)
Rejjie Snow's Baw Baw Black Sheep album will be released 9 July via BMG.
Get the Best Fit take on the week in music direct to your inbox every Friday