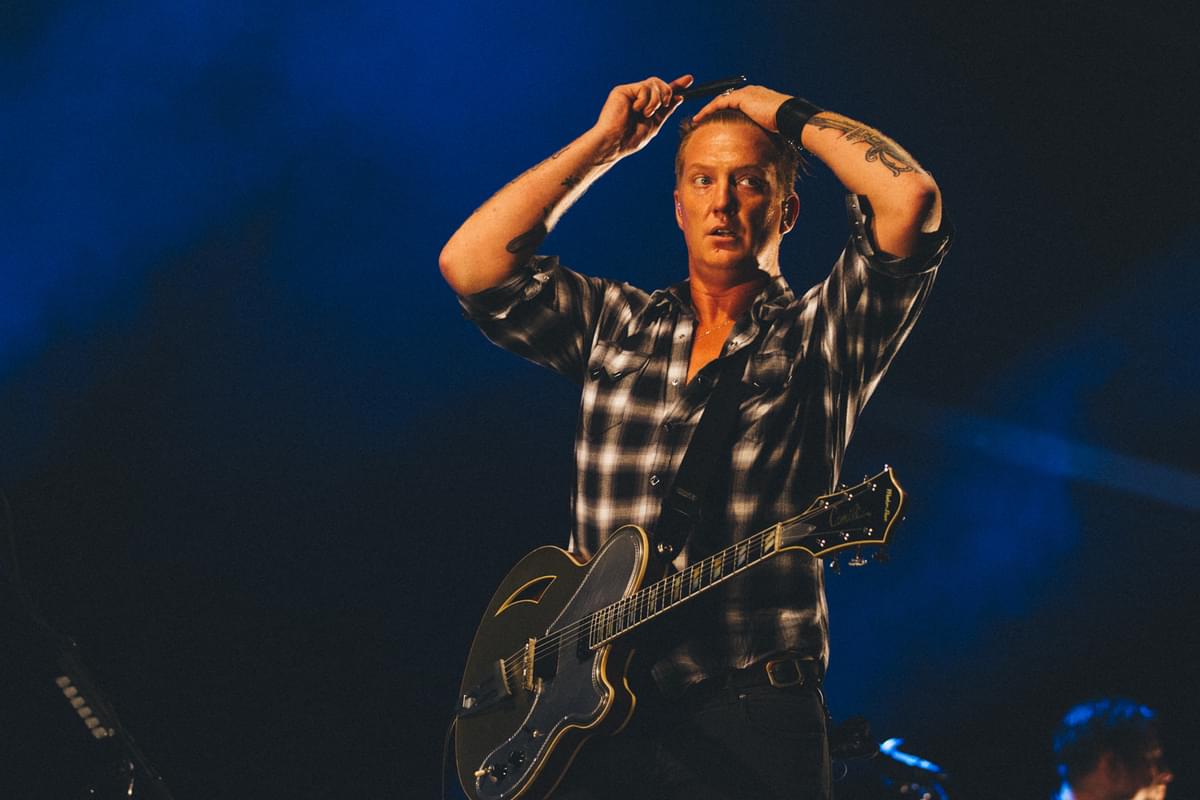 Queens Of The Stone Age's Josh Homme to release new Desert Sessions next month
According to the New York Times, Josh Homme is set to revive his Desert Sessions project that sees him collaborate with various musicians.
Homme released his first Desert Sessions in 1997, and continued sharing the sessions until 2003.
The rocker apparently returned to the desert to record volumes 11 and 12 late last year.
Homme's new Desert Sessions will feature eight tracks, and sees him collaborate with ZZ Top's Billy Gibbons, Primus' Les Claypool, Jack White drummer Carla Azar, Warpaint's drummer Stella Mozgawa, Jake Shears of the Scissor Sisters, and more.
It's been 16 years since the last Desert Sessions volume. Back in May the Queens Of The Stone Age hinted at the Desert Sessions revival in an Instagram post.
View this post on Instagram

The split second before they asked each other "why the long face?" At the exact, Same, Time. Only then did the new friends realize, they owed each other a coke. You know, this is one of those moments that really makes you stop & think: I wonder if anyone's been recording in the desert? I dunno. I just, Don't, Know. #newfriends #desert #longface #tinyhorsebirdbuddies #sessions #fastfriends #11 #saddleup #longtimeago #& #oppositesattract #strangesupplier #12 #movetogether #horsinaround #qotsa #queensofthestoneage #tightwads&nitwits&critics&heels #mansionsofmirror #answerthephone #crucifire #horseplay #birdbrain #makesyouwonder #stonersheaverocks

A post shared by QOTSA (@queensofthestoneage) on May 1, 2019 at 6:48pm PDT
Volumes 11 and 12 of the Desert Sessions is due to be released via Matador next month.
Get the Best Fit take on the week in music direct to your inbox every Friday