Queens Of The Stone Age are heading up an enormous outdoor London show next summer, with Run The Jewels, Iggy Pop, and The Hives also confirmed.
Pop's appearance will be his first in the UK capital in over two years, and it's set to be a UK exclusive. Queens Of The Stone Age are currently riding high following the release of the summer's Villains LP.
The show will be taking place on 20 June 2018 at Finsbury Park, London, with more names (hopefully some that aren't men) to be announced in due course.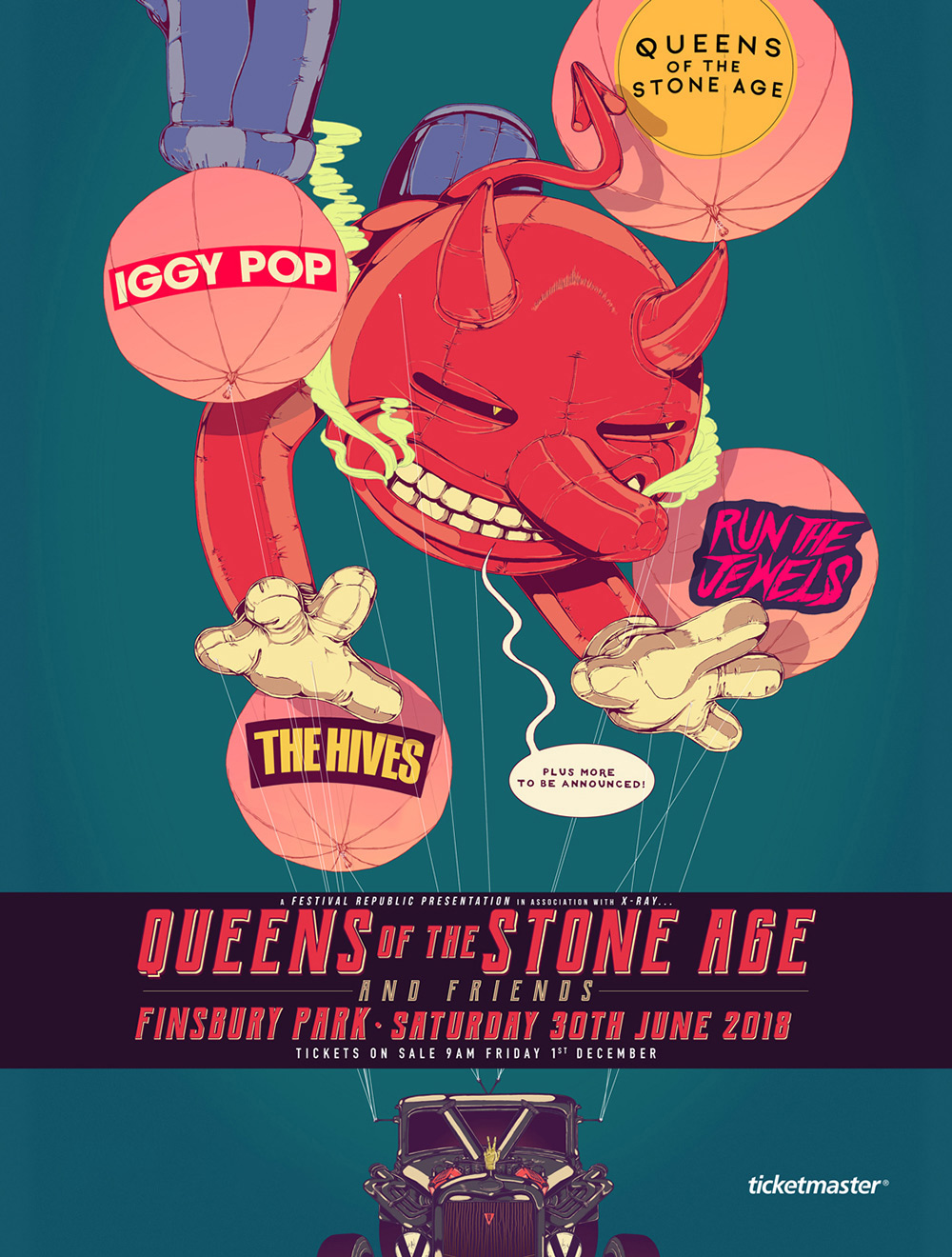 Tickets for the show will be on sale from 9am on 1 December. Find out more.