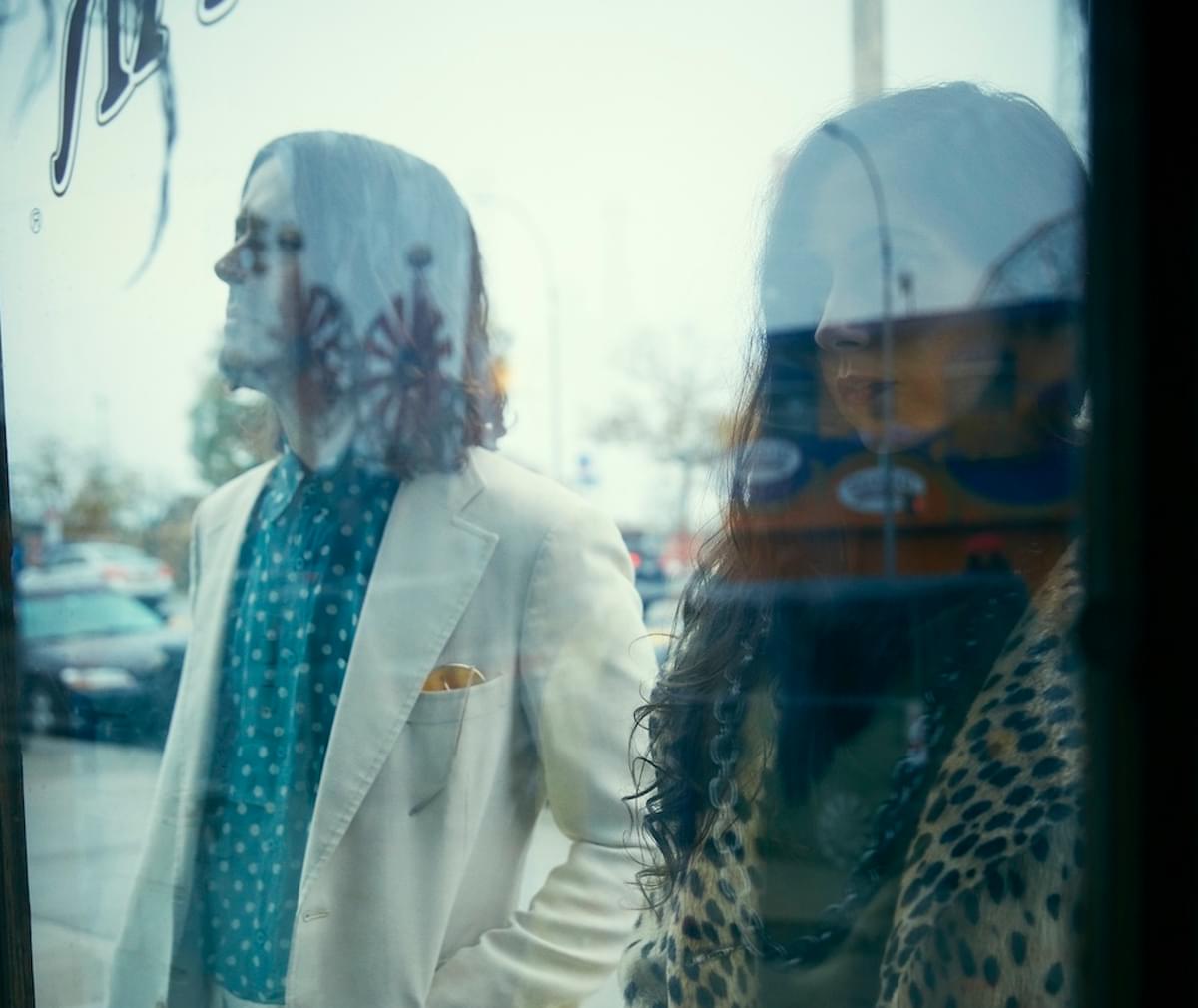 Psychic Ills share covers of The Beach Boys and Charles Manson in memory of Tres Warren
Psychic Ills have shared covers of The Beach Boys' "Never Learn Not to Love" and Charles Manson's "Cease To Exist" as a tribute to late vocalist Tres Warren.
The vocalist died last week aged 41. Warren had been working on new Psychic Ills music with longtime collaborator Elizabeth Hart, and they were due to release the sixth Psychic Ills LP later this year.
Unfortunately, Warren's death came before the songs could be recorded, so today (31 March), Psychic Ills have shared two covers that they recorded for a 7" single.
Their take on The Beach Boys' "Never Learn Not to Love" and Charles Manson's "Cease To Exist" are the first releases from Psychic Ills since their 2016 LP Inner Journey Out.
The original track appeared on The Beach Boys' 1969 album 20/20, and Dennis Wilson was credited for the lyric changes and arrangements. The track, "Never Learn Not To Love", was written as "Cease To Exist" by Charles Manson, who was an unknown songwriter at the time.
Manson released his "Cease To Exist" track on his 1970 album Lie: The Love and Terror Cult. He was already in prison when that album was released.
Before his death, Warren said of both tracks, "The soulfulness is what has always spoken to me in those songs. I gravitate towards that (soul) in music, and both of these songs have it in spades. I almost shed a tear every time I hear Dennis Wilson sing."
Warren adds, "We wanted to honor the originals, but we didn't want to cover them note for note. We wanted to bring them to where we are."
Longtime collaborator Elizabeth Hart says of Warren's passing, "Tres was happiest when he was playing music. Through whatever trials life brought, when he picked up his guitar he could find calm. He also had a passion for film and impeccable taste. Tres had such respect for storytellers and was an amazing storyteller himself – you can hear that in his music. Maybe what you don't know is that Tres had a great sense of humor, he could run a joke forever and it never got old. He taught me so much. I'm so grateful to have had such a deep and soulful musical partner for all these years and feel lucky to call Tres my friend. Life won't be the same without him."
Bandmate Brent Cordero adds, "Your encouragement and support sweetly given to me weakens any self doubt and insecurity. The generosity with your knowledge, passion, and talent is a fire lighting motivator. Your mischievous, playful, sometimes biting but always familial wisecracking keeps me smiling and laughing. I can neither count the refractions nor express how mesmerizing the light was while passing through. I love you, Tres. And also, my amp on stage isn't too loud."
Get the Best Fit take on the week in music direct to your inbox every Friday