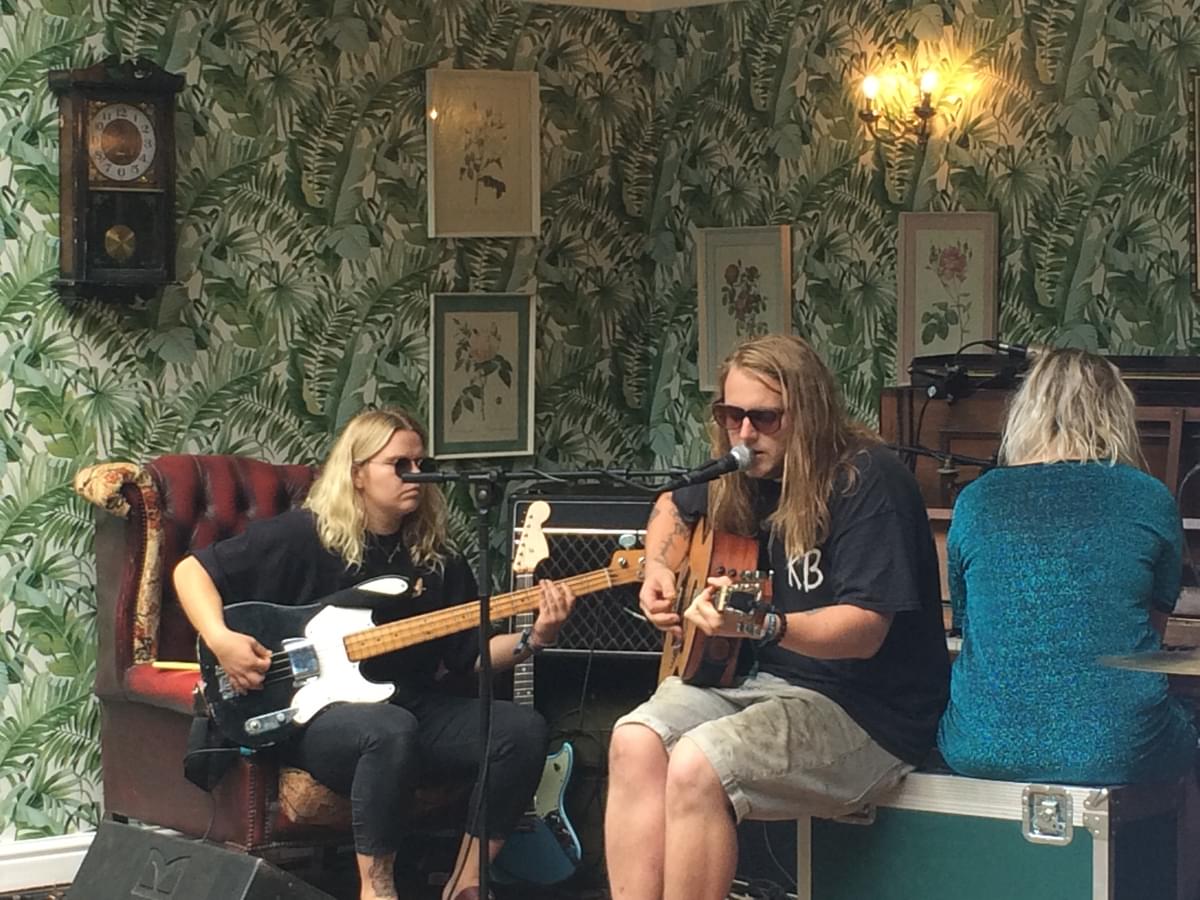 Penelope Isles tease new album and cover Neil Young at End Of The Road secret set
Bella Union signees Penelope Isles played a cover of Neil Young's "Only Love Can Break Your Heart" during their secret set at End Of The Road.
The band performed a four song set - teasing songs from their new album, set to be released next year - ending with a cover of iconic Neil Young cut, "Only Love Can Break Your Heart".
"We don't do many covers," the band's Lily Wolter told Best Fit. "To be honest, it kind of is rare that it works for us when we do a cover. We take a lot of time to get our own stuff right, never mind get someone else's stuff right. We've been playing that song for a while, but every time we play it, it's different. I love that we can play it. It's really stripped back, so it's perfect for something like this. Neil Young's songs obviously are amazing, but they're just so beautiful to cover."
The band's secret set followed a stellar performance on End Of The Road's Big Top stage.
"We literally just played the opposite of this," Wolter enthuses. "Playing at the Big Top: that's the biggest gig we've ever done, ever. My hands have been sweaty and shaking for like, two months, because of that gig. It was really fun. We had so much room on stage!
"Coming from that and then coming to this where it's so chilled and stripped back, I don't think you can compare it," she continues. "They're just such different things. A part of me prefers things like this. It's just so intimate. Also, I got to play on a fucking upright piano. One day I'm going to have that for our on stage set up. I aim to make it happen."
End of the Road Festival continues on Friday 31 August with headline sets from Jeff Tweedy and St Vincent.
Get the Best Fit take on the week in music direct to your inbox every Friday