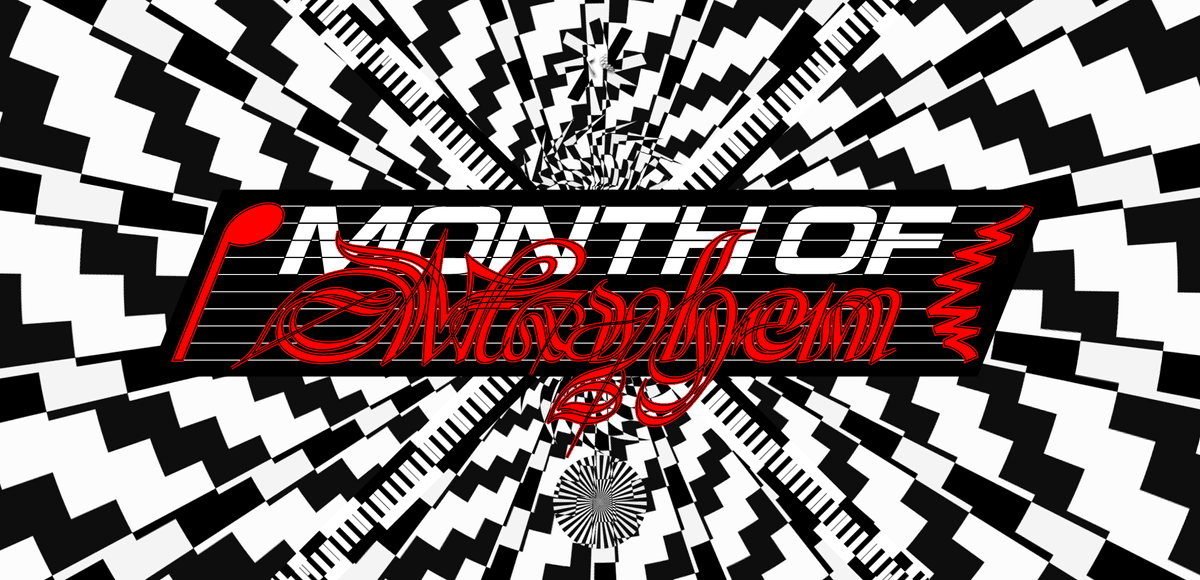 PC Music releasing something new every day in May as part of their Month Of Mayhem
PC Music have a big project planned for this May, promising a new something every single day as part of their Month Of Mayhem.
The hyper-pop collective say it won't necessarily be a new track each day - a blurb for the project asks "A New Track? A New Video? A New Artist? A New Genre?" Today's offering is a remix of Danny L Harle's new single "Me4U" by label boss A.G. Cook.
As well as the new remix Harle has interviewed Cook, which you can read below.
Harle: What do you think "Me4U" is about?
Cook: It's obviously about two people becoming one - love, dedication, amalgamation, etc. Though I also can't help noticing how obsessed you are with both the word 'you' and the sound 'ooh' in general. It's all over most of your tracks, and it's used very carefully in "Super Natural" - but "Me4U" gets completely obsessive! Maybe that fits the narrative, all about 'you'.
Harle: What is the future of television?
Cook: Teletubbies but with a much, much larger cast.
Harle: What is your criteria for something to be interesting or important?
Cook: Interesting and important are very different things to me! I find almost everything genuinely interesting, and I feel like relatively few things are actually important.
Harle: Does your remix contain elements inspired by any third party recordings?
Cook: Yeah tons! I feel like most of my music is quite referential, but especially remixes. There are a couple of very short noodle-y moments in my version that are intended to sound a bit like you (!) The main chords are very a 'A. G.' interpretation of "Me4U", but I thought it would be funny to actually (finally?) put a drop after the build, even if it's a weird one. Then most of the track avoids the UK Garage vibe of the original, until the very end when I fully give in to Artful Dodger. I also feel like that whole section is a bit old skool Dux Content, maybe even Dux Kidz. Dux for a post-Clean Bandit reality.
Get the Best Fit take on the week in music direct to your inbox every Friday