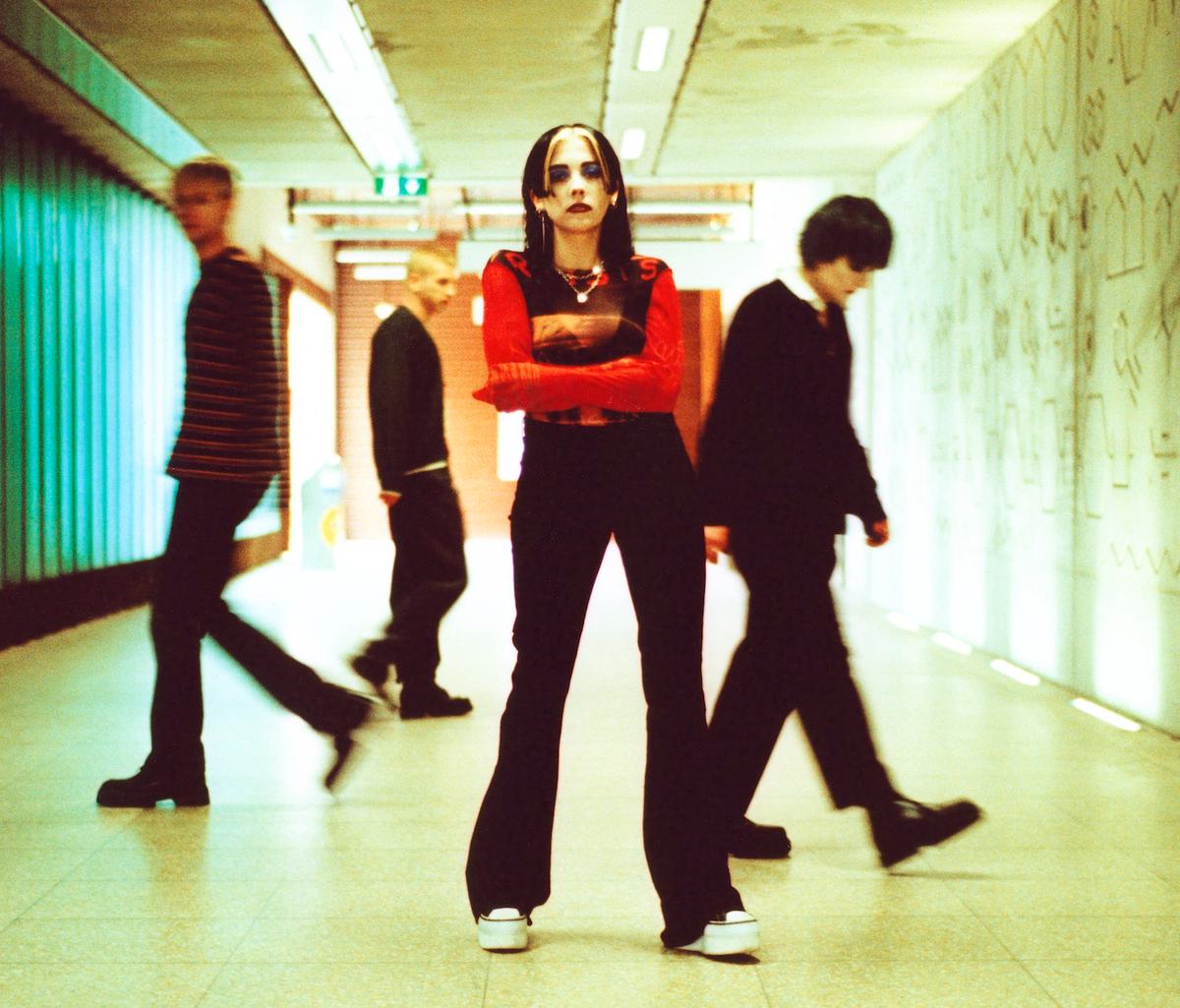 Pale Waves announce second album with opening track "Change"
Pale Waves are finally back with details of their second album Who Am I?, and have released the opening song "Change" as the lead single.
After teasing their return on socials last week, Pale Waves have finally returned with "Change", a first taster of their second studio album Who Am I?.
"Change" is the group's first new release since January's "SkinDeepSkyHighHeartWide", which featured on The Turning soundtrack.
Who Am I? was largely recorded in LA with producer Rich Costey (Muse, Foo Fighters, Sigur Rós), but when the COVID-19 pandemic hit Pale Waves were forced to finish the album virtually, with lead vocalist Heather Baron-Gracie and drummer Ciara Doran remaining in LA while guitarist Hugo Silvani and bassist Charlie Wood recorded and sent their parts to LA from home.
Pale Waves' second album will follow their 2018 debut LP My Mind Makes Noises.
Baron-Gracie says of their upcoming album, "For me, music and art is for people not to feel so alone and isolated. I want to be that person my fans look up to and find comfort in."
Tracklist:
Change
Fall To Pieces
She's My Religion
Easy
Wish U Were Here
Tomorrow
You Don't Own Me
I Just Needed You
Odd Ones Out
Run To
Who Am I?
"Change" is out now. Pale Waves'
Who Am I?
album will arrive via Dirty Hit on 12 February 2021, and is
available to pre-order now
.