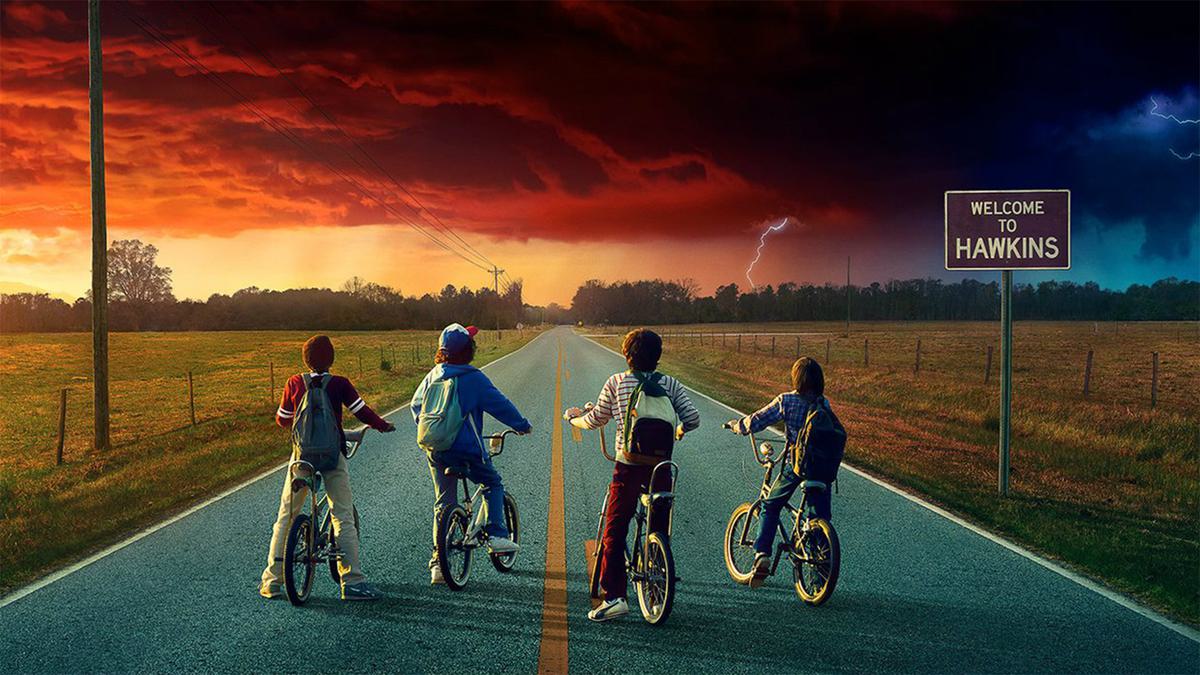 Netflix's Stranger Things' Music Supervisor on curation of a new cult classic
Today we return to the not-so-sleepy town of Hawkins with the release of Netflix smash Stranger Things' second season. If you need something to read on your binge break, our chat with Nora Felder–the show's Emmy-nominated Music Supervisor–should be long enough for you to pop another bag of popcorn, whilst getting the lowdown on what it's like to curate such an iconic soundtrack.
Your role as music supervisor for Stranger Things has earned you an Emmy nomination after just one season. Could you have foreseen the show's reception, particularly in terms of the soundtrack?
There's no way to foresee this kind of reaction to anything one might be working on, but I'll take it! Stranger Things just might have been the musical blow or loud knock needed to bust through the door, for the industry to finally acknowledge that music is indeed important to the storytelling in visual media.
The Stranger Things soundtrack comprises both original tracks and classic favourites (most notably The Clash). How do you decide which older cuts to include?
The show's original music compositions are created by our brilliant composer team, Michael Stein and Kyle Dixon.
Decisions as to which musical accents would cover a scene involved many varied factors, but for the most part everything just kind of fell into place. In some cases, decisions needed to be made on whether vocals or lyrics should be used to accent a message versus instrumental score, in which the musical accent needed to go beyond words. In general, lot of trial and error and/or test-driving varied tracks helps land upon what's needed.
How would you describe the vibe you were aiming for with the series' original score?
The Duffer Brothers discovered the composers, who hail from indie electronic Austin band SURVIVE, although they are not so indie now! I think they knew right away that SURVIVE had a special sound that would work with the show. Everyone involved strived to stay true to the story and its characters using mostly songs of the era, combined with score that felt original and yet nostalgic at the same time.
Stranger Things has definitely played a major role in the current revival of 80s synth-pop. We created a list of older tracks we'd love to see included this season, but are there any current artists you think would fit?
Since Stranger Things' success, synth pop has come to the forefront, and has definitely influenced a whole new generation of artists. For the show, we primarily use artists from the 80s or earlier, or in a couple of cases, pre-existing back catalogue tracks by artists in the realm of Tangerine Dream.
Music is a massive part of developing a hit (or even cult!) TV show. Which shows - current or classic - do you consider most successful in this department?
Netflix series Master of None comes to mind, with music that is essential to the story. Another series where music serves as a main character is in Season 2 of the Pamela Adlon and Louis CK FX series Better Things, which has an eclectic mix of old and new tunes. Having worked on this show, I do believe songs in particular have contributed to the success and reception of the show's second season!
Did the massive response to the soundtrack of Season 1 impact upon your direction and decisions for Season 2?
As with Season 1, the storyline and characters of Season 2 were the main impact and reason for the musical direction. We have some new characters in Season 2 whom everyone will soon meet, and different genres and tunes have percolated from the introduction of these characters.
Of the show's characters, who do you think has the most similar music taste to you? Does your "real life" taste reflect the direction the show's soundtrack is taking?
Hard to say as I've always been drawn to all types of music. Always a soft spot for Jonathan's playlists but Barb, Nancy, and Steve definitely have some great songs one might catch themselves singing along to!
What (that you're allowed to tell us!) should we be be expecting from the Season 2 soundtrack?
Great tunes of course! Many viewers may have known some of these songs before, but with Stranger Things one gets to re-experience them in a fresh new manner, and happily associate them with a continued story and characters. And all the while, people who have never heard these songs before might just grow to love them due to their associations with beloved characters and classic moments.
Stranger Things
returns to Netflix 27 October. The soundtrack will be
performed live
in London that evening.