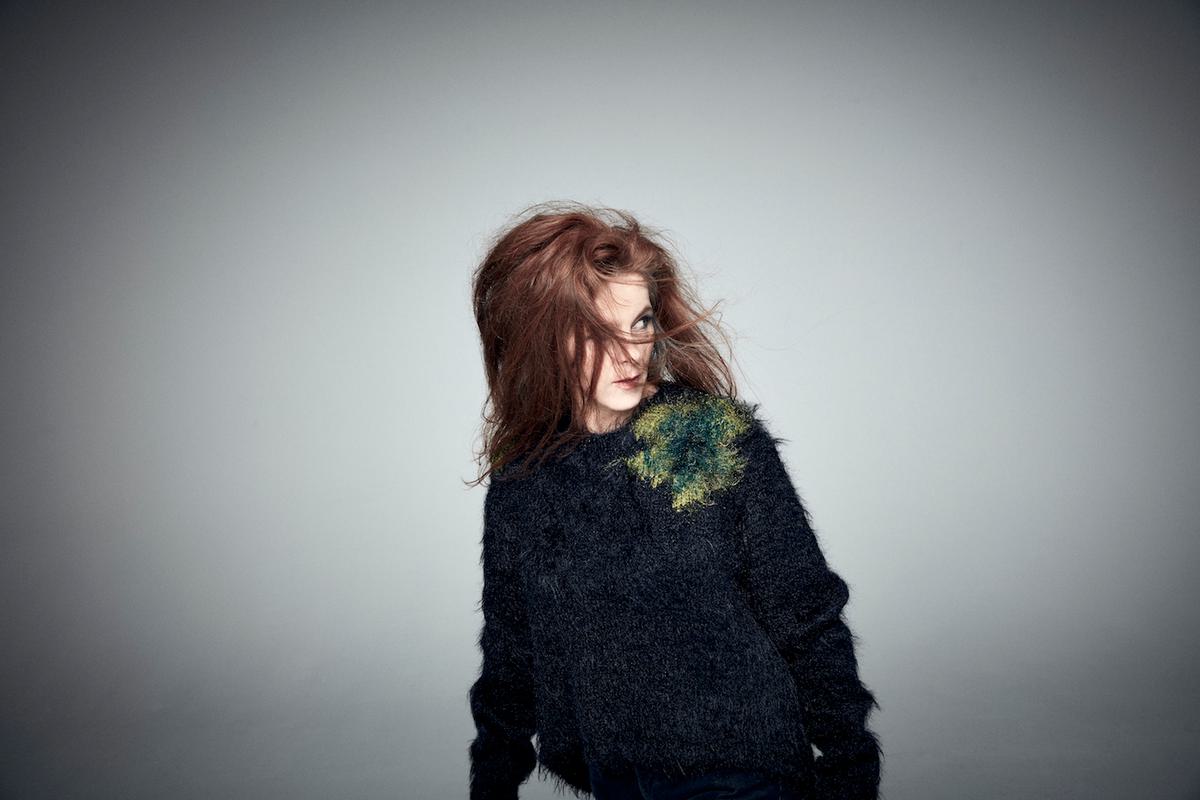 Neko Case details first solo album in five years and shares title track "Hell-On"
It turns out Neko Case's social media tease was the start of something very exciting: she's announced new record Hell-On and shared the first track.
Case produced the album, working with Bjorn Yttling (Peter Bjorn and John) in Stockholm on six of the tracks, and mixed the whole thing with Lasse Martin. Guest contributors include Beth Ditto, Mark Lanegan, k.d. lang, A.C. Newman, Eric Bachmann, Kelly Hogan, Doug Gillard, Laura Veirs, and Joey Burns.
As well as the song and record details, Case has penned a statement about how it came together:
"My name is Neko Case. I am a music producer, songwriter, and musician. I just finished a record called Hell-On with a cast of talented musicians, techs, label folks, and friends.
"What I want you to know about me isn't too much, nor do I want to over talk it. What you take away on your own, as a listener is most important. I worked really hard and I was present for every second of this project. Producing a record is a huge task and there were times I was deep in the weeds, but that is normal for a record that takes a year plus. The weeds aren't so bad. There were a lot of break-through moments, belly-laughs, sleepless nights, and grubby, shiny jeans. In the end it was all worth it and I am so proud of how it turned out, and I am so grateful to have worked with such dedicated, giving artists to make it happen.
"There were a few challenges during the making of this record from small (scheduling difficulties, and occasional miscommunication) to large (my house burning down while I was overseas.) But none of them are the story of this recording, the songs are the story. They are my best self. They are everything I've worked for since I was a kid, whether I knew it or not. I write songs from a feeling of solidarity with folks who feel alone or isolated, I think I'm trying to comfort people in this way. It's not a forceful way rather 'no commitment necessary;' take it if you want it, take it as you can. My style is odd, I don't know what genre this is. I don't have a pretty voice or a trained voice, and I am constantly disappointed that I don't have a 'tough' voice, no matter how hard I practice, but it's mine, and for all its loud, heavy-handed, nasal, vibrato-less qualities I accept it. The closest sound I have found to compare it to is Bulgarian Folk singing. My Eastern ancestors could have been proud of me a century ago? I could have been a droning 'caller of wasps' perhaps? I just invented that job, I like the sound of it.
"The songs are who I believe myself to be and that will change, but for now that's how it is and I'm very satisfied with that."
Case's last solo LP was 2013's The Worse Things Get, The Harder I Fight, The Harder I Fight, The More I Love You, but she's been plenty busy in the years since. In 2016 she released a collaborative record with k.d. lang and Laura Veirs, and in 2017 she put out Whiteout Conditions with the New Pornographers. 2015 also saw the release of career-spanning collection Truckdriver, Gladiator, Mule.
Tracklist:
Hell-On
Last Lion Of Albion
Halls of Sarah
Bad Luck
Curse of the I-5 Corridor
Gumball Blue
Dirty Diamond
Oracle Of The Maritime
Winnie
Sleep All Summer
My Uncle's Navy
Pitch Or Honey
Hell-On is out 1 June via ANTI-.