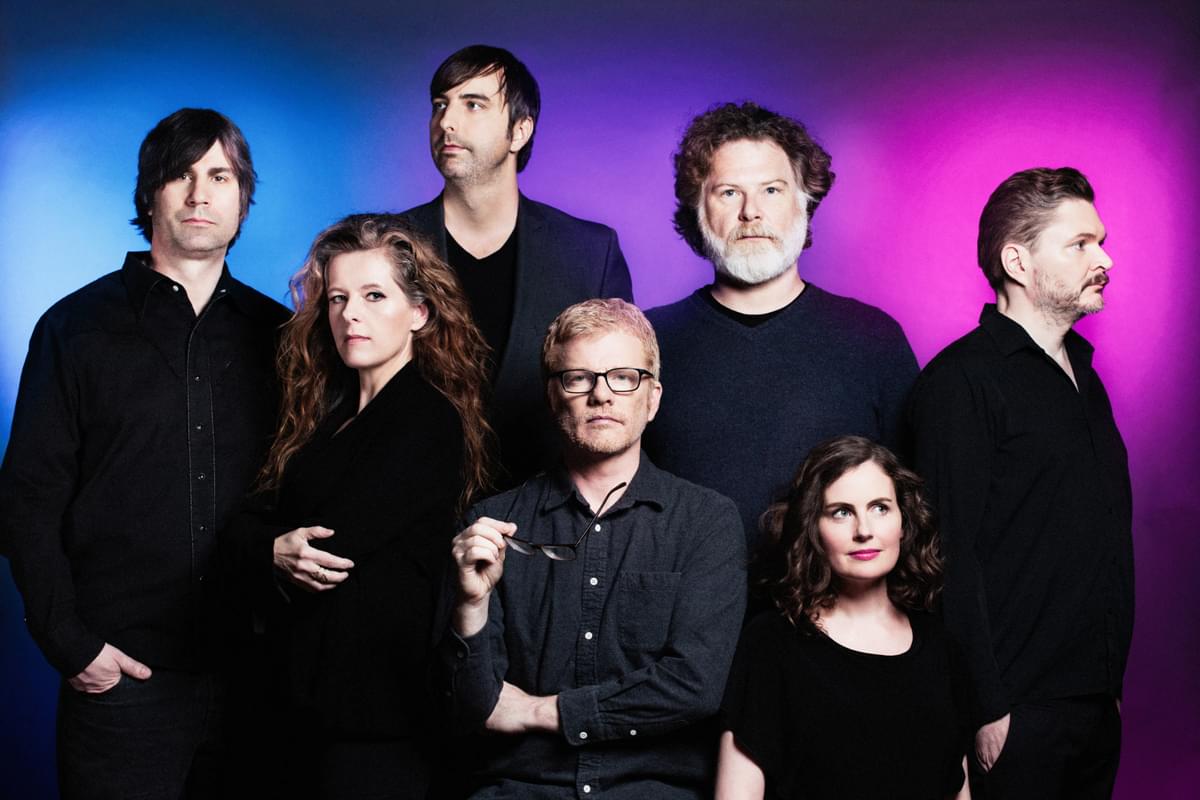 Enclosed Spaces
04 May 2017, 15:00
A.C. Newman, frontman of the New Pornographers, writes about his love / hate relationship with being cooped up in small spaces.
My 5 year old son was yelling in the night about a bad dream, so I went and lay beside him in his bunk bed. He sleeps on the bottom bunk, so the bottom of the top bunk is maybe a foot above a sleeping head.
It's pushed against the wall, there is an enclosed headboard and the end of the bed is close enough to the wall that it feels enclosed there as well. I lay there and it feels very safe. I think, "I wish I had a bed like this". I lay there and that safe feeling makes me daydream, and I find myself wandering into songwriting mode, which for me is essentially herding daydreams.
I think of a friend from high school who lived in a small airstream trailer in the front of his house. I envied him not because he was 16 and had his own pad, I envied the cool enclosed feeling. Sometimes I see pictures of the Japanese pod (or capsule) hotels and I think of how I would love staying in one. I might even choose it over a normal sized hotel.
The obvious explanation is that it makes a person feel safe, protected, like they're in the womb. Then I think of the other space that the bunk bed most resembles: the bunk of a tourbus. THAT is a space that does not make me feel safe and warm. A bandmate once accurately described it as sleeping in a coffin inside a jail cell. Maybe it is the fact that it is often moving, or the fact that you are stacked together with sometimes 11 other people. You can close the curtain but then it is even more like a coffin. You can convince yourself that it's a sensory deprivation chamber and that with a little effort you could regress to the state of primeval man. Eventually you open the curtain and accept the nearby bandmate cackling at an Adam Sandler movie playing on his computer, accept it as the price of not feeling buried alive. Sometimes you say, "Fuck this, I'm going with the buried alive feeling".
So I have an odd relationship with enclosed spaces. They are like carbon dioxide: maybe you need them, but too much of them will suffocate you. You have this space that either reminds you of the safety of being not yet born or it reminds you of where you will lay dead for eternity.
Back to the idea of that space spawning creativity, you can think of it as a place where art is created out of nowhere like you once came from nowhere. You can also think of it as a place where you create to fend off the feelings that will come with sleeping in a coffin-like space. You create to leave something in the world so there will be some record of your life after you die. I've often thought of songwriting as a sort of self defense, as the brain fighting back negative feelings by channeling it into a song. Does it all come back to birth and death? I don't know, I'm just thinking unfiltered straight into this little essay.
As I lay in bed with the kid, waiting for him to go back to sleep, I guess I should be glad that I'm in one of the happy enclosed spaces for a while. I eventually get up and go back to the main bedroom which has high vaulted ceilings. "I like this too," I think. I don't know what my point is here.
Get the Best Fit take on the week in music direct to your inbox every Friday