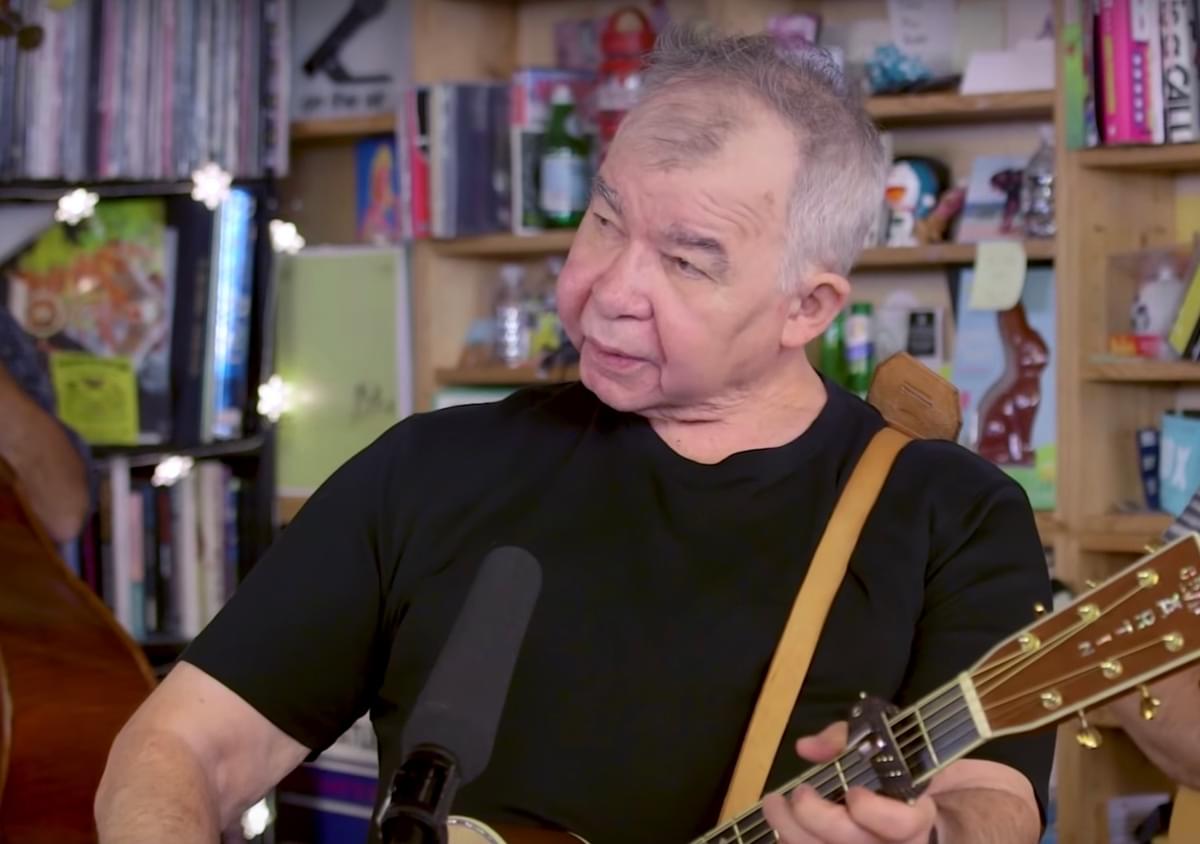 Musicians pay tribute to folk legend John Prine after he dies aged 73 from coronavirus
Country and folk musicians have been paying tribute to John Prine, who has died aged 73 after being hospitalised with coronavirus last month.
Prine's wife Fiona Whelan Prine had been posting updates on Twitter following his hospitalisation on 26 March. On 3 April, she wrote, "He is very ill and yet I remain hopeful that he can continue to fight this devastating virus and come home where we can care for him."
He had developed pneumonia in both lungs, and died from complications brought on by COVID-19.
The two-time Grammy winner released 18 studio albums throughout his career, his most recent being 2018's The Tree of Forgiveness.
Bruce Springsteen, Sheryl Crow, and many other Americana/country/folk musicians have been paying tribute on socials.
Over here on E Street, we are crushed by the loss of John Prine. John and I were "New Dylans" together in the early 70s and he was never anything but the lovliest guy in the world. A true national treasure and a songwriter for the ages. We send our love and prayers to his family.

— Bruce Springsteen (@springsteen) April 8, 2020
My heart hurts learning that John Prine has passed away. He is singing with the angels. You will be missed but your songs will live on.

— Sheryl Crow (@SherylCrow) April 8, 2020
View this post on Instagram

Now John Prine. What a beautiful songwriter; all those warm songs that cut their own path through a tangled world. I love him. Corona got him too. R.I.P.

A post shared by Flea (@flea333) on Apr 7, 2020 at 8:33pm PDT
It hurts so bad to read the news. I am gutted. My hero is gone. My friend is gone. We'll love you forever John Prine.

— Margo Price (@MissMargoPrice) April 8, 2020
View this post on Instagram

RIP to our brother the greatest @john_prine we are so lucky to have known you. thank you. @johnprinemusic

A post shared by jimjames (@removador) on Apr 7, 2020 at 7:04pm PDT
Heartbroken.

— K A C E Y (@KaceyMusgraves) April 8, 2020
John Prine.

— Mandy Moore (@TheMandyMoore) April 8, 2020
As if we didn't have enough devastating news
The great John Prine has died & I am heartbroken.
I always saw him as a sort of Mark Twain figure
A humorist but mainly a humanist. He could make you laugh one moment and rip your heart open in the next.
He always very nice to me RS pic.twitter.com/qUqrkRYjZs

— Ron Sexsmith (@RonSexsmith) April 8, 2020
john prine is as good as it gets. an honor to be alive during his time making work.

— jackantonoff (@jackantonoff) April 8, 2020
John Prine and Bill Withers in a matter of days. This is a hell of a time.

— Hiss Golden Messenger (@hissgldnmssr) April 8, 2020
John Prine - Sam Stone https://t.co/e2j1un4l4c

— graham coxon (@grahamcoxon) April 8, 2020
Get the Best Fit take on the week in music direct to your inbox every Friday