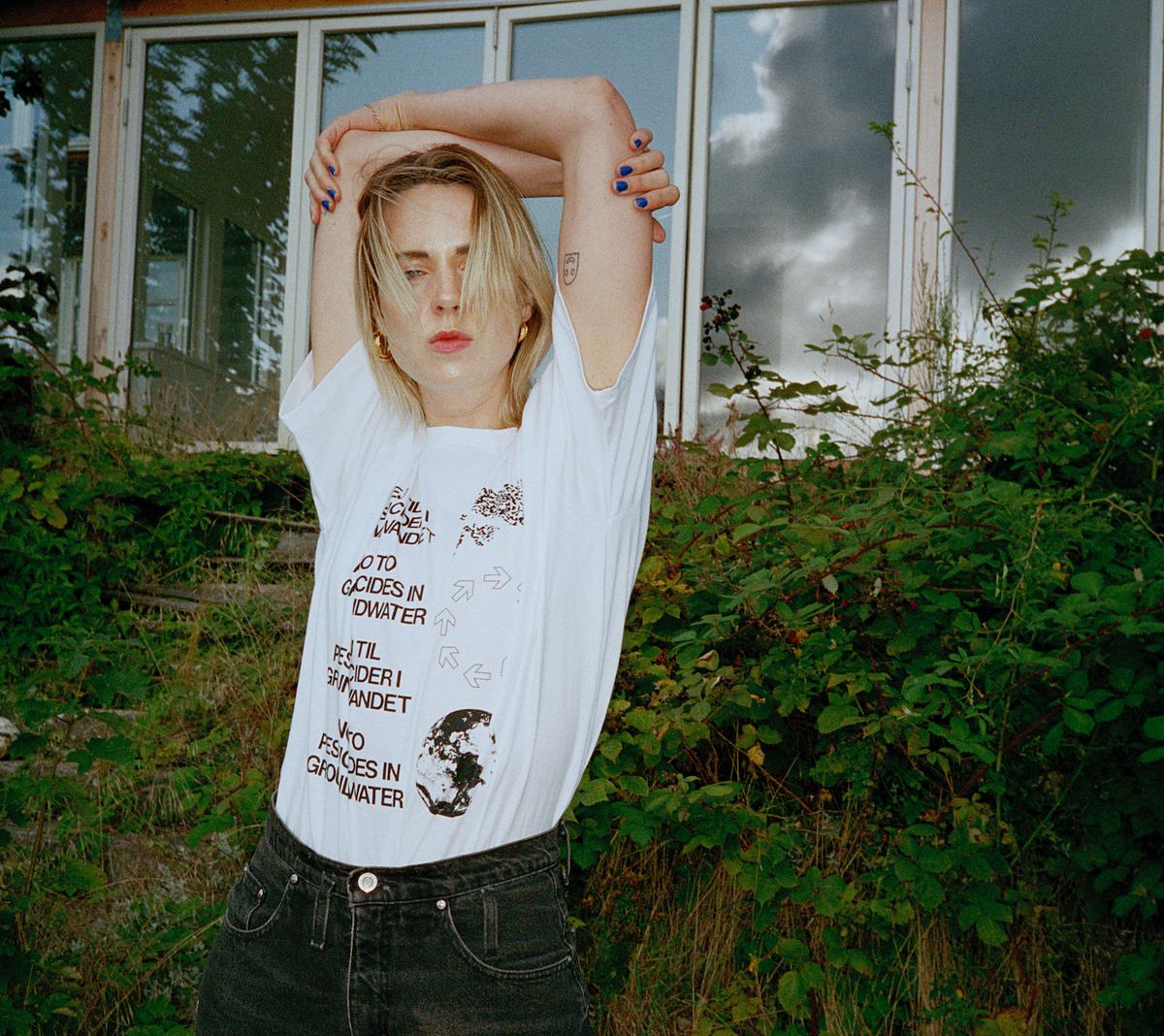 MØ drops new merch line in collaboration with Postevand to raise funds for clean water
Danish star MØ has teamed up with Postevand on a new merch line that is raising money to help protect the groundwater.
Postevand is a company that sells tap water in eco-friendly cartons to reduce plastic waste and encourages Danish citizens to utilise their tap water.
MØ has joined the brand to launch a new merch line as part of Postevand's No to pesticides in groundwater campaign. All proceeds made from the merch will be donated to Plant a Tree.
Karen Marie Ørsted, aka MØ, says of her new collaboration, "I have joined the project because we need clean water. We have to take care of ourselves and the earth and to do that we need to stop taking the easy way out. It is time to think of long-term solutions and dare to invest in the future, even though it might seem scary at the moment."
Jesper Strange Kjeldsen, CEO of Postevand, adds, "If future generations are to have access to clean water the way we have it, we must do something. Clean drinking water is not an inexhaustible resource and there is an urgent need for us to protect it in better ways from pesticides and herbicides - one of the ways is to plant more trees in the areas of sensitive groundwater."
The campaign will also see Postevand plant a tree in Denmark for every t-shirt or patch sold to help protect areas close to sensitive groundwater resources. The merch is made from overproduced textiles, aka "dead stocks", meaning they will only make the amount sold.