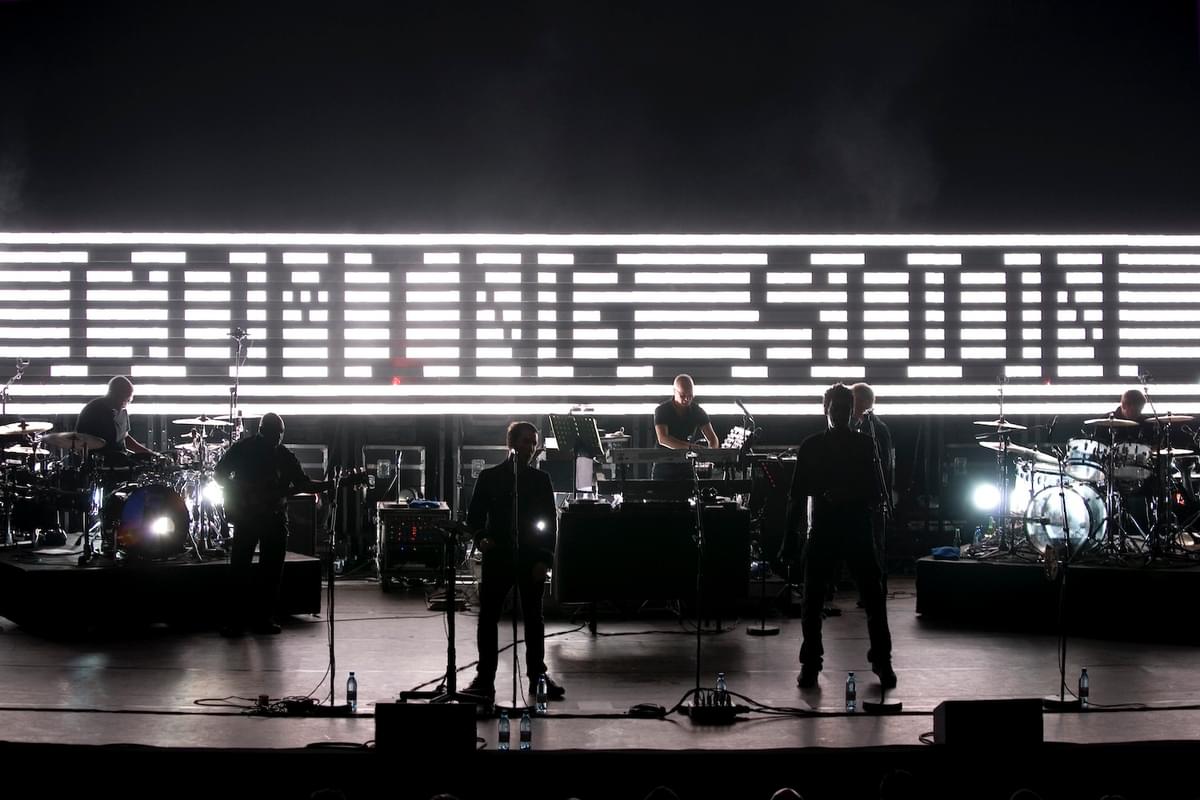 Massive Attack are partnering with climate scientists to research music industry's carbon footprint
Massive Attack have announced that they're partnering up with climate scientists at the Tyndall Centre to do thorough research into the carbon footprint of the music industry.
The group will be providing scinetists with their data accumulated from their touring and recording schedule to contribute to a larger investigation into the carbon footprint of the music industry.
Analysts from Manchester University's Tyndall Centre for Climate Change Research will be focusing on three areas contributing to CO2 emissions: "band travel and production, audience transportation, and venue impact." From there they hope to be able to utilise the data collected to find ways to minimise the carbon impact "of each sphere of impact".
In a statement revealing news of the collaboration, Massive Attack write, "We're partnering with climate scientists based at the Tyndall Centre to ensure that the environmental impact data collected is viable, accurate and any approach taken as a result will be science led."
The aim of the partnership, in Massive Attack's own words, is "to map thoroughly the carbon footprint of band tour cycles, and to present options that can be implemented quickly to begin a meaningful reduction of impact."
In the statement, they add, "Implementation of this framework will not be easy, and will require significant change for us, and our friends and colleagues across the music industry who provide the arenas for live music events to take place. To assist swift and significant emissions reductions, we'll publish the resulting research findings and roadmap and share them openly with other touring acts, promoters and venue providers."
Back in April, Massive Attack's 3D played a surprise set at one of London's Extinction Rebellion protests.
In an article penned for The Guardian this morning (28 November), Massive Attack's Robert Del Naja wrote, "We've taken unilateral steps for nearly two decades – like many bands, we've paid to have trees planted, prohibited the use of single-use plastics and travelled by train wherever feasible. We have explored advanced carbon offset models, but in researching these programmes serious issues arose."
Later in the article, he adds, "Given the current polarised social atmosphere, uplifting and unifying cultural events are arguably more important now than ever, and no one would want to see them postponed or even cancelled. The challenge therefore is to avoid more pledges, promises and greenwashing headlines and instead embrace seismic change."
Get the Best Fit take on the week in music direct to your inbox every Friday