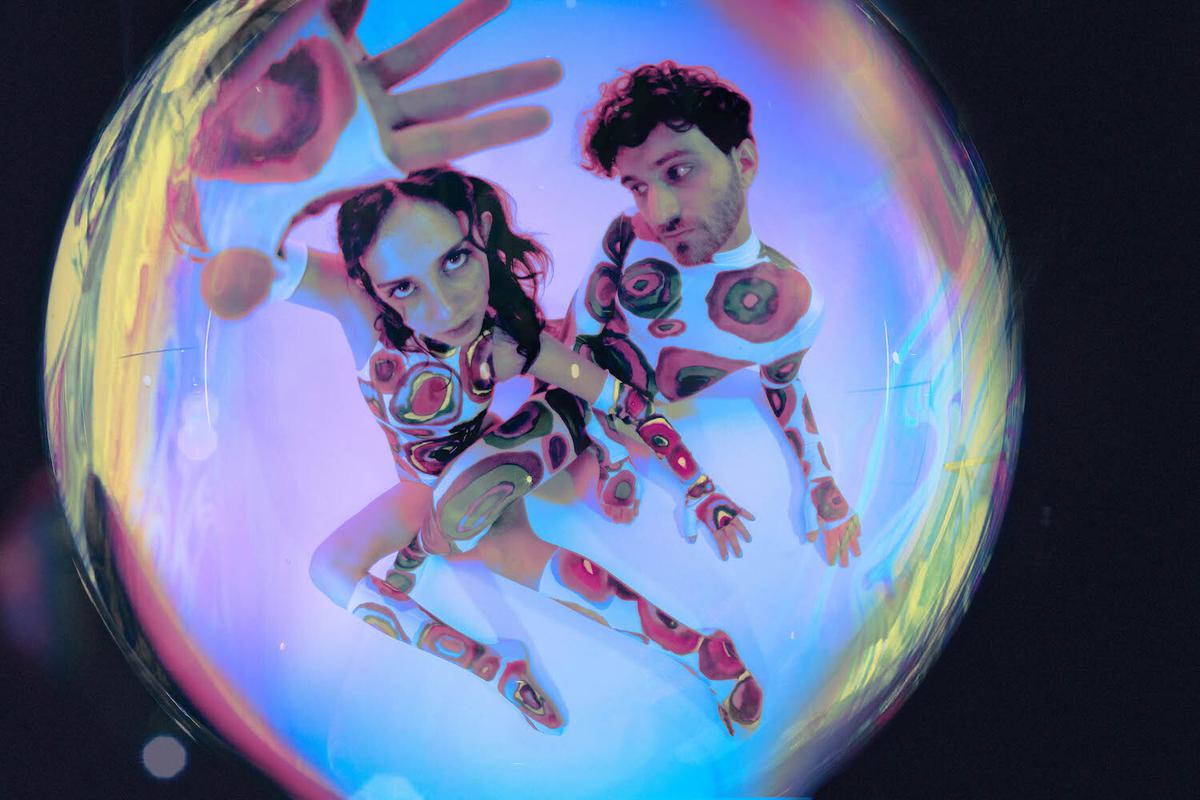 Magdalena Bay announce self-produced debut album with lead single "Chaeri"
LA-based duo Magdalena Bay have announced their self-produced debut album Mercurial World, alongside sharing the hypnotic lead single "Chaeri".
"Chaeri" is the duo's first taster of their debut album, and follows on from their appearance on Jordana's "Push Me Away" in April.
They say of the new single, ""Chaeri" muses on mental health, friendship, loneliness and control. It's about the walls we put up and the walls we should tear down for the sake of authentic connection, and Mica's [Tenenbaum] own personal difficulties with that. We tried taking these themes and elevating them to build a big, dark world with unsettling undertones."
Mercurial World is entirely written, produced, performed, mixed and mastered by Magdalena Bay, and will follow last year's A Little Rhythm and a Wicked Feeling EP.
The duo's Matthew Lewin says of the album, "We spend all of our time together, and in some ways Mercurial World is about that particular sense of madness in containment. We live together and make art together; this immerses you in our creative, insular universe."
Tracklist:
The End
Mercurial World
Dawning Of The Season
Secrets (Your Fire)
You Lose!
Something For 2
Chaeri
Halfway
Hysterical Us
Prophecy
Follow The Leader
Domino
Dreamcatching
The Beginning
"Chaeri" is out now. Magdalena Bay's debut album
Mercurial World
will arrive 8 October via Luminelle, and is
available to pre-order now
.