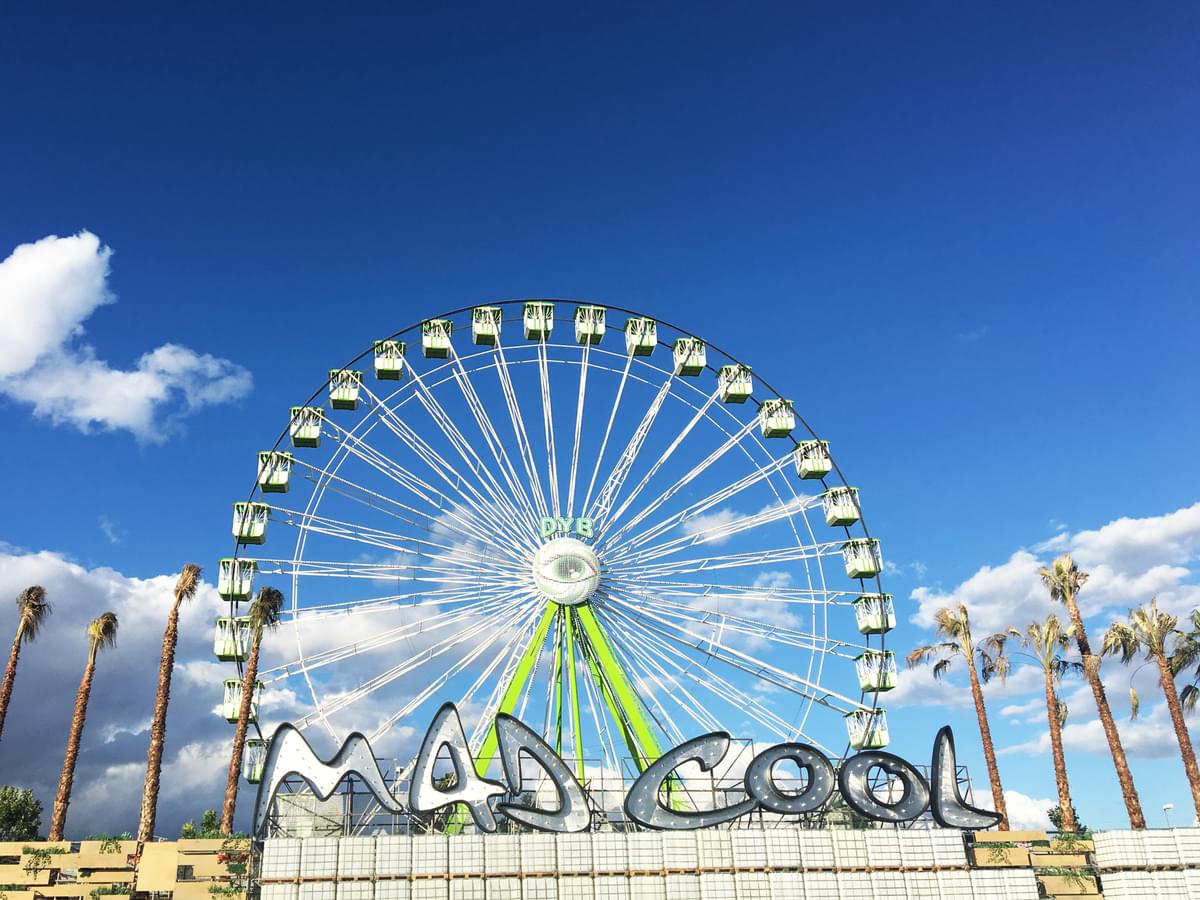 Mad Cool release statement confirming event won't take place this year
Madrid's Mad Cool festival have shared a statement on the fate of this year's festival, revealing that due to the ongoing pandemic the event won't take place this year.
Mad Cool 2020 was due to take place from 8-11 July in Madrid, but due to the ongoing coronavirus pandemic, the future of this year's festival is uncertain.
With an large majority of festivals deciding it's safer to write-off this year's events, Mad Cool have followed suit, deciding it's better for the festival to return in 2021 on the same dates.
Yesterday (12 May), organisers released a statement on the fate of this year's Spanish festival, writing, "Some days ago we said that the chances of the festival happening where decreasing. Today, we have to tell you in all honesty, that the festival won't happen on the current dates. Presently, we are waiting for our authorities to declare a Force Majeure case, so we can solve everything the right way. Unfortunately, we can't make a unilateral decision as there are hundreds of contracts with artists, providers, sponsors, freelances etc. that need this kind of legal statement to avoid breach of contract. We need this to be done in the same way that it has already been declared in most of the rest of the European countries."
Organisers add, "During all these weeks, and considering the course of events, we have been working on different scenarios. The most real and practical one is to move the festival to 2021, same dates. We already have a very positive feedback from most of the artists in our line up. Therefore, with all the ones we can reschedule, plus some new names that we can add to the line up, we will be back next year with a new edition that we hope exceeds your expectations. Your loyalty demands that we do not disappoint you."
In regards to tickets and refunds, they explain, "Regarding the ticket refunds, don't worry. As soon as authorities let us know their decision, according to the legal regulations, we will give you all the details in order to start the process as well as all the options for those who would like to keep their tickets, as they will be valid for next year. Please don't doubt, anyone that wants to have a refund, will get it."
We want to thank you for your patience & understanding. We want you to have, first hand, information about where things stand with the festival as you are what make this possible.

There will be solutions for every case. Many thank & take care. pic.twitter.com/1aJC7Ai5eP

— Mad Cool Festival (@madcoolfestival) May 12, 2020
Taylor Swift, Billie Eilish, Mumford & Sons, Kings Of Leon, Anderson .Paak, Phoebe Bridgers, Charli XCX, Floating Points, Arlo Parks, Easy Life, Peggy Gou. Four Tet, The Killers, Pixies, and many others were due to perform.
Mad Cool Festival 2021 is expected to take place from 8-11 July. Visit
madcoolfestival.es
for more information.
Get the Best Fit take on the week in music direct to your inbox every Friday