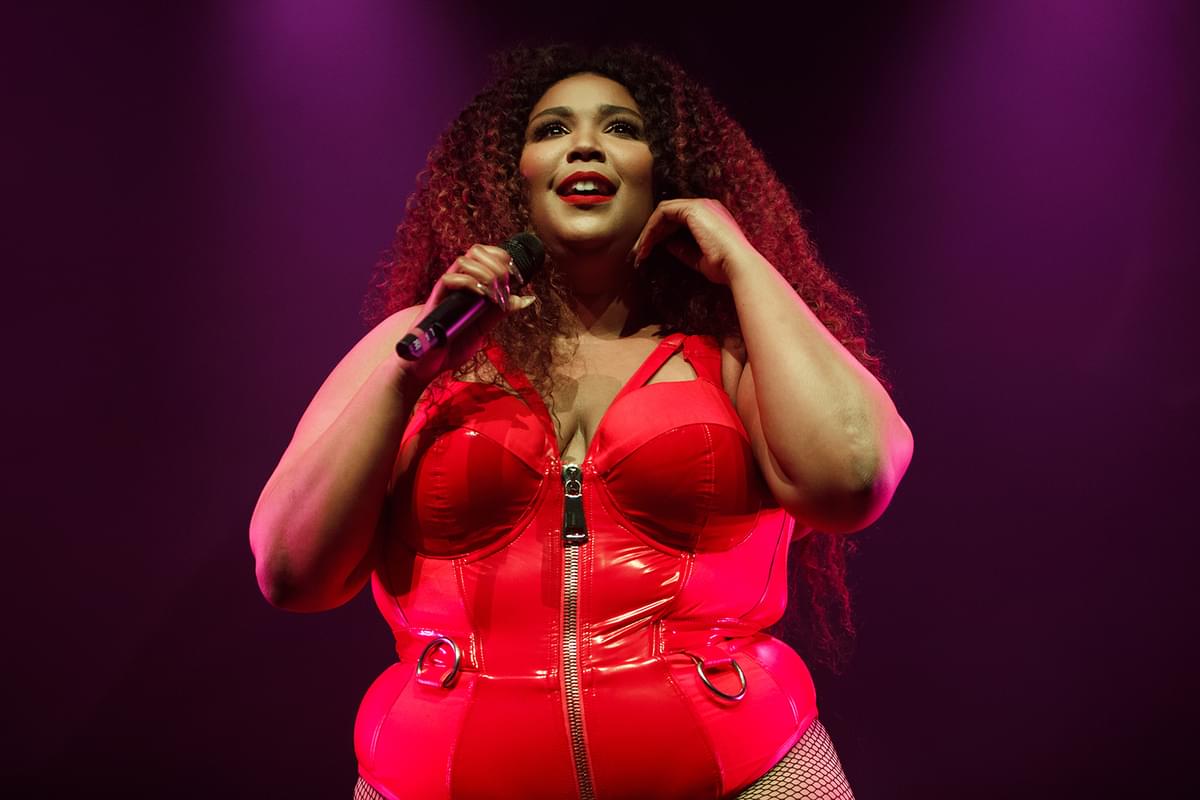 Lizzo shuts London down with a flawless, fantastic, performance live at the Kentish Town Forum
"When I'm feeling sick or tired, or like I can't go on, I'm going to come back to this feeling - in this room - and know that we're all loved"
From legendary late night TV performances to Anchorman's own Ron Burgundy, Lizzo's name has been on the tip of everyone's tongue. Following the release of the highly acclaimed album Cuz I Love You, Lizzo and her Big Grrls brought a faultless show to London's Kentish Town Forum.
Opening with title track "Cuz I Love You", the crowd were sent in to a fierce frenzy. Seamlessly transitioning between bars and huge soul vocals, Lizzo pauses for a minute to take it all in: "Ya'll are a different kind of crowd over here; you stamp and shout – it's like some Lion King kind of sh*t over here".
From the get go we're encouraged to practice self love but, while Lizzo is a power house of a performer, it's in the slower songs that we feel her full force. "Jerome" and album cut "Crybaby" are 60s soul inspired while "Worship" is mashed up with Aretha Franklin's "Respect" as a direct nod to her varied influences.
Flanked by her dancers The Big Grrls, Lizzo executes intricate choreography effortlessly. The Missy Elliot collaboration "Tempo", "Boys" and "Exactly How I Feel" are fantastic. Lizzo has always been a politically aware performer and tonight is no different; "Like A Girl" is followed by a brief speech about trans rights: "If you feel like a girl or cry like a girl – trans rights are human rights".
Tonight's set spans Lizzo's extensive back catalogue and having released a string of singles before Cuz I Love You, Lizzo wears a white veil and dances to The Wedding March before launching in to "Truth Hurts" while "Good As Hell" is introduced with a witty, wonderful, empowering speech. Even the Charli XCX collaboration "Blame It On Your Love" is played and, despite its recent release, the crowd sing along faithfully to every word.
Returning for a well-deserved encore, we are treated to one special guest: Sasha The Flute. Lizzo is a faultless musician and "Coconut Oil" is accentuated by a fantastic flute solo. Closing with break out hit "Juice" we are given one final chance to sing along to Lizzo's unique brand of self love anthems and are left wanting more.
Catch Lizzo live at a string of UK festivals including Glastonbury and Lovebox. Cuz I Love You is out now via Atlantic Records.
-- Set List --
Cuz I Love You
Worship
Water Me
Fitness
Scuse Me
Phone
Boys
Jerome
Soulmate
Crybaby
Blame It On Your Love (Charli XCX Collaboration)
Exactly How I Feel (Dance Interlude)
Truth Hurts
Like A Girl
Tempo
Good As Hell
-- Encore --
Coconut Oil
Juice
Get the Best Fit take on the week in music direct to your inbox every Friday