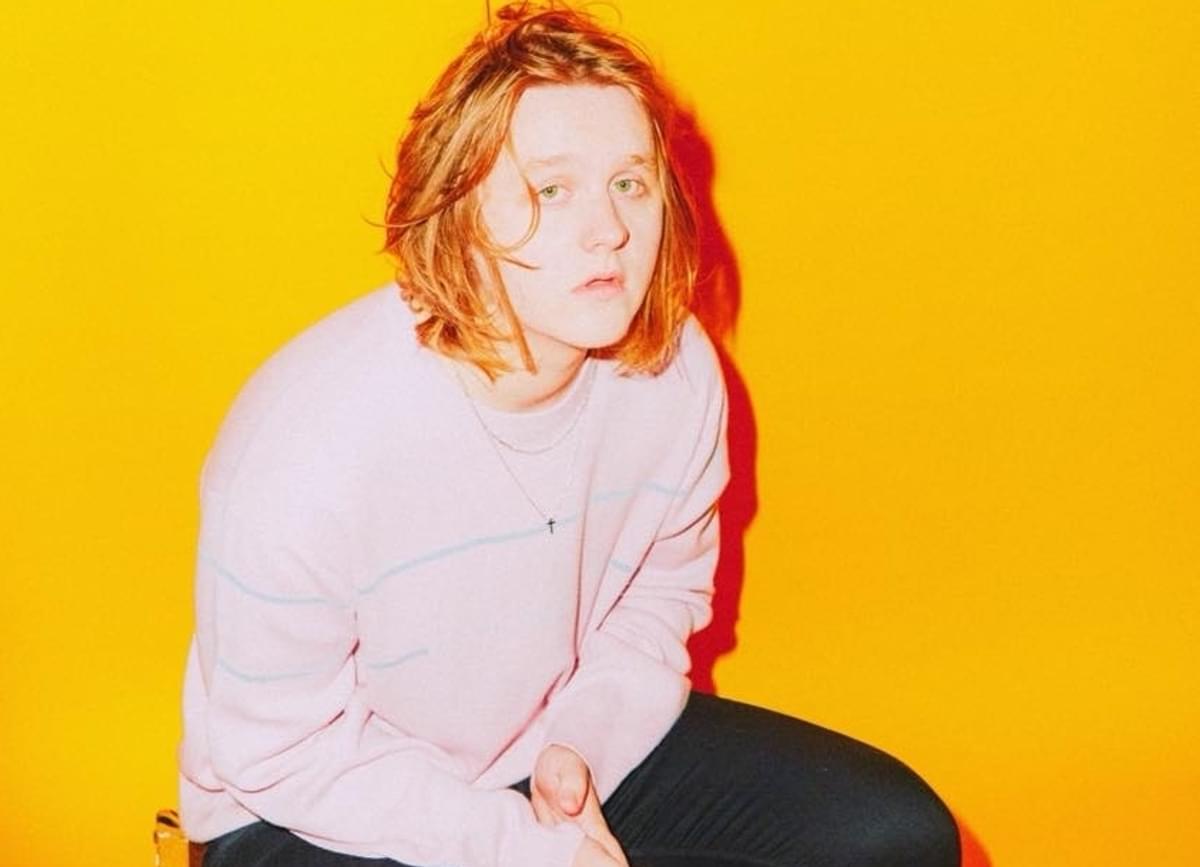 Lewis Capaldi used to cover songs by the The View and now he's collaborating with Jessie Reyez
Rising Scottish singer/songwriter Lewis Capaldi's introduction to music came at the age of four on the long drive from Glasgow to France for a famliy holiday. "I don't know why we didn't fly," he laughs, "but my mum and dad would play Genesis, Fleetwood Mac, Elvis and Queen on repeat...and it was the first time I fell in love with a big voice. I ended up singing 'We Are The Champions" at karaoke."
At age eight, Capaldi moved onto Busted and McFly before his older brother purged him with a diet of Slipknot, Foo Fighters and Tenacious D. "He was good at nudging me slightly and saying,'there's other music out there you know' but he was always into that kind of stuff and I was always more into indie rock. I was in a band called The Resolve when I was 14, 15 and we just sang View songs!"
Capaldi had always sang and finally picked up a guitar at nine but it wasn't until a few years later that he put singing and playing together:"I was at a guitar club in the last year of primary school and my bass player now, he got up and played 'Live Forever' by Oasis and he sang as well. I was like fucking hell...and I got him to teach me how to do it. For me that was the moment when I knew I had to step up my game."
Capaldi's old-before-its-time voice might nod to the likes of Paolo Nutini and Ray LaMontagne but actually took shape through experimentation after watching Joe Cocker perform "A Little Help From My Friends" on an old TV show. "Obviously now I've got a gruffer voice but I don't think I was supposed to sing like that. I might have done some irreparable damage over the years," he says.
Playing live shows didn't phase the teenage Capaldi. "Gigging is just another part of being a musician. I just accepted it. My brother played the Barrowlands 2 one night and he was playing a Foo Fighters cover and he brought me onstage to sing it and it just felt natural; that's what I should be doing." From 12-14 he'd play solo shows every week but wasn't making progress ("the songs were shit," he confesses with a laugh, "and I can remember every fucking one of them to this day").
By 17 he was taking inspiration from the likes of Ben Howard and Jake Bugg, resolving to make a career of it. He applied for Hit The Road, a touring project for 14-19 year-olds in Scotland that also provides training workshops with industry professionals. Capaldi met one of his managers through the scheme while his other manager - co-incidentally - discovered him on Soundcloud at the same time. "It was a weird moment where the stars aligned; everything just happened at the right time," he tells Best Fit.
His managers told him take some time away from from gigging and for the next year he wrote, making frequent trips to London. "At the same time, I also discovered pop music," he explains. "I always wanted to be an indie singer but the day I decide to do pop music was the best day of my life. All the ignorance washed away. I'm not gonna write a fucking EDM banger you know but I stopped writing six-minute long songs!"
"It felt very seamless in terms of it becoming a career. I've always played guitar. I was never good at PE. I was always just the wee chubby kid who sang. Nothing's really changed except now I get to do it for money!"
Capaldi's already been in the studio with Malay, the rising producer known for his work with Frank Ocean and Lorde ("he seems just like a regular dude," Malay says).
"The stuff that Malay did with Frank Ocean was just very special. Channel Orange is fucking back-to-back amazing and then Blonde came out and my managers asked who I wanted to write with and I said Malay and was told, 'cool, yeh, that's probably not gonna happen'"
And yet it did. Debut single "Bruises" dropped and Capaldi found himself in a New York Studio with one of his heroes. "The melodies we wrote together came so quick," he says, "but the lyrics took a lot longer. I went back to my hotel after that first day and stayed up until five in the morning writing and we cut a rough demo the next day." That became Capaldi's next single "Fade".
HIs collaboration with Jessie Reyez is another curveball for the wide-eyed Scot. "I was proper into everythng I'd heard from her," he tells me, "I came across 'Figures' and was blown away and her EP Kiddo and the feature she did on Calvin Harris' last album was on repeat for weeks." He originally wrote "Rush" with Malay in October last year but knew it needed something more and reached out to Reyez. "Getting to work with Jessie and Malay on the same track was a bit surreal," he says, "being such a big fan of both of them and it was amazing to have her come through and putting her stamp on the song."
"The whole experience was a just a pleasure to be honest and I was just happy to be getting to see someone that talented do their thing up close, really proud of how it turned out. I also, love the fact that it's not a pairing people would've expected - but I think it works."
His dream list of future collaborations includes Chance the Rapper, Post Malone, Kanye West, Bon Iver...and Sia. "I've only recently listened to Sia. How the fuck did I miss this?" he asks. There'll be a debut album first, of course. Does he know what it'll sound like? "No. I'm just trying to piece it together as I go along. I know about six songs that'll end up on there but it's more fun just to let it happen. A lot of these songs have ended up being piano-led and I don't fucking play piano. It was weird to lose the guitar. Even in shows now, I don't know what to do with my hands. I freeze up a lot more."
Capaldi was also on the BBC Sound Of 2018 longlist, which humbled him (he discovered Frank Ocean that way) even though he knew he wouldn't win. "To be included was always something i'd hoped for but never thought would happen...I know that sounds cliched as fuck, but it's true like I've been that kind of music fan who goes through all those new names on the poll hoping to find something I love and it means the world to be on it."
Get the Best Fit take on the week in music direct to your inbox every Friday