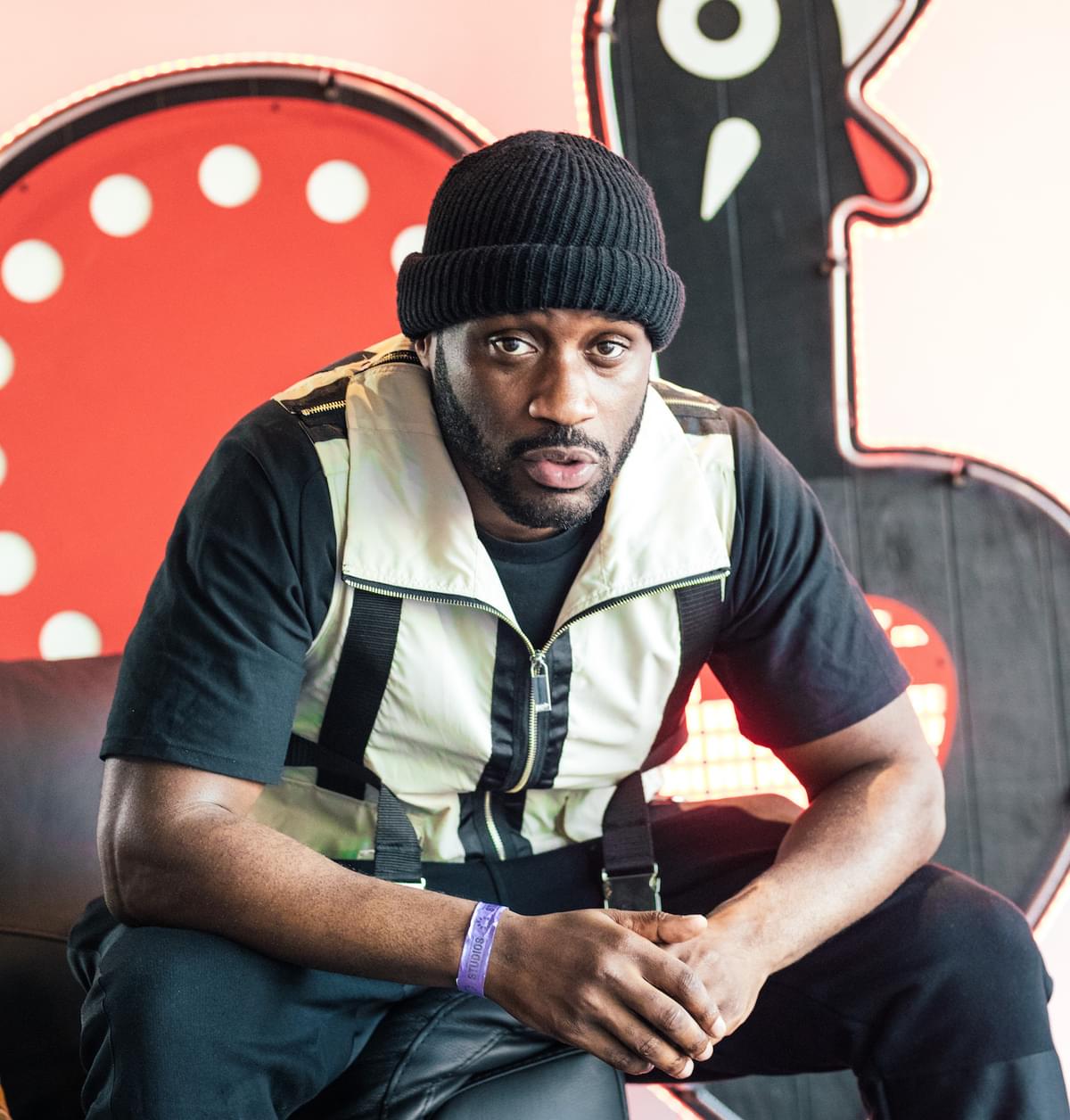 Lethal Bizzle teams up with Nando's Music Exchange to mentor young musicians
38 talented participants arrived at Camden's Roundhouse after being selected from more than 150 applicants from the UK, South Africa, Australia and Canada, tasked with creating a track from scratch.
Having commenced on Monday 4 June, the students were included in a series of panel talks from industry experts and other musicians.
We spoke to mentor Lethal Bizzle, and he explained why he was excited to jump on board, "I think it's well documented from Fester Skank that I'm a big fan of Nando's, so we've been working together for a few years now. They told me about this opportunity and I just thought it was exciting as i've got a few things I'd like to pass on to the new generation of up and coming artists and musicians, that when I was growing up, didn't get the opportunity to learn. I had to figure everything out for myself, so I thought it was an amazing thing they're doing and i'm really happy I got involved. All of the music i've heard is amazing, and i've managed to have my input on each record that i've heard, so yeah it's going well."
Bizzle has been working with the seven groups that joined the Nando's Music Exchange in its fourth year, "Obviously I always stay inspired and there's a group that's singing in French and English at the same time and I was like "rah that works really well", so it's like an idea that maybe I might look into later on down the line. It's more about me giving them my experiences and my expertise, and just trying to help them as much as possible to make the best record possible."
"I've been in the game for a long time and might hear things they might not necessarily hear straight away. It's about me trying to give back and help them as much as possible."
Some of the previous mentors included Little Simz, who told us, "It gives insight into what happens when you merge worlds together. It's also something constructive and productive for young people to be involved in and I don't think there are enough things like this."
Thursday 7 June saw the likes of AJ Tracey, Sian Anderson and previous mentor Example join the panel to round off the workshop with a discussion on the topic: Is Real Collaboration Dead?
AJ Tracey explained, "you can tell when two people don't know one another on a track". He went on to discuss rappers signing to labels on the down low to remain independent at first glance, and revealed Linkin Park would be his dream collaboration.
Past mentor Example revealed that he'll be bringing out eight tracks in July, having produced six of them.
And we've all wondered what Lethal Bizzle would order if it was his last, he reponded, "I'd order the whole menu haha, times 10! Freeze them up in the freezer. I love a Nando's, but i love wings man. I normally just get 10 wings. If i'm in my gym routine I might get the butterfly chicken with a bit of sweet mash and some veg. 10 wing roulette. You can't go wrong."
Each year, the Roundhouse works with over 3000 11-25s, enabling them to realise their potential through creativity. It aims to work those who've been excluded, marginalised or disadvantaged, helping them to find pathways back into education, work or simply to enjoy a wider cultural life.
Nando's sponsors a studio at the Roundhouse, which young members can access at any time.
Find out more
. Lethal Bizzle's latest single "Flex" is out now.
Get the Best Fit take on the week in music direct to your inbox every Friday